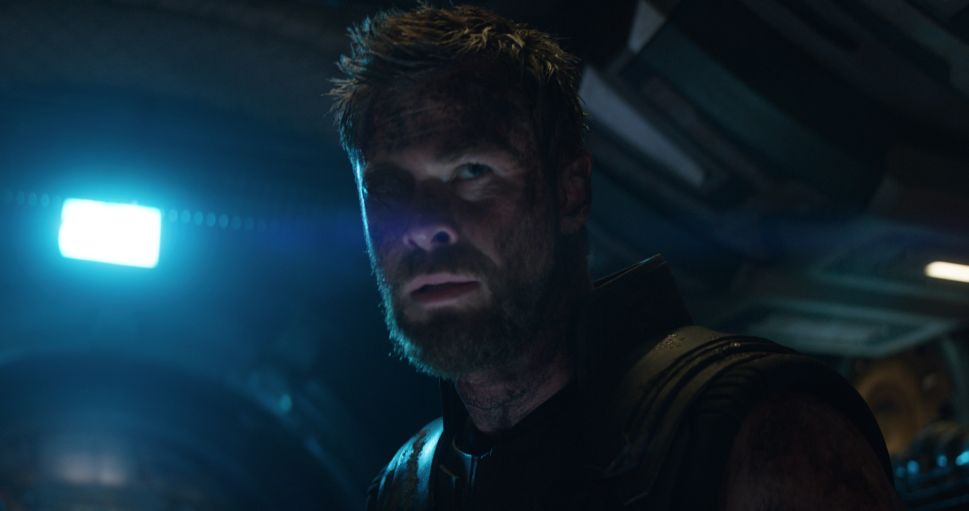 Marvel's Avengers: Infinity War arrived in theaters a little more than five weeks ago, and we're still discussing it, speculating about it and enjoying it for all of the potential ramifications it poses for the sprawling Marvel Cinematic Universe (MCU). When you're talking about one of the best movies of 2018, that kind of obsession is perfectly understandable. But now it's time to turn our attention to the mysterious Avengers 4 arriving next year.
Speaking to Esquire, Thor star Chris Hemsworth teased the massive upcoming culmination of the MCU, saying he thinks "the second one is even more shocking, for other reasons entirely."
He continued: "That's what kind of blew me away the first time I read both scripts, is how they managed to orchestrate so many different characters but give them each their own separate shot and moments, and have it be elevated and feel fresh and unique—not just like a messy, thrown-together assembly of these guys."
Infinity War, one of the most expensive films of all time, held the unenviable task of juggling characters and storylines from 18 different films, a Herculean feat it mostly pulled off. Bouncing off Hemsworth's comments, screenwriters Christopher Markus and Stephen McFeely have already said that Captain America (Chris Evans) and Black Widow (Scarlett Johansson)—who took something of a backseat in Infinity War—will "have a lot to do in the next one."
Overall, Hemsworth admitted to being "even more excited about" Avengers 4 than this last go-around, though it's not as if he's going to say he's less excited.
"I just think it's another step again. Each step we seem to take with these films, I've loved the fact that there's been growth and evolution and it continues to surprise people as opposed to sort of flatlining, which was obviously always a fear—that they'd run out of ideas or run dry of creative excitement," he continued. "For me, this whole experience has been incredible. In particular the last one."
In terms of Avengers 4 taking "another step," especially with the sense of finality Marvel Studios head Kevin Feige has teased, there is one theory that has been making the rounds that makes a certain amount of sense.
*Potential Spoiler Warning for Avengers 4*
A leaked plot description of Avengers 4 was originally posted to 4chan last month before quickly being taken down. Normally, you shouldn't put much stock into these internet rumors, but the fact that it was removed so quickly is… interesting.
The post revolved around a device that has been seen in leaked set photos, explaining that it "allows the user to harness the power of the Infinity Stones." After defeating Thanos, each remaining Avengers is left with one of the stones, according to the description.
Thor is given the Soul Stone, which he then uses to resurrect Loki (Tom Hiddleston) from the dead and rebuild Asgard on Earth. He retires from the Avengers in order to lead his people with his brother. You can read more about this potential leak and many of the major Avengers 4 theories right here.
It sounds a bit wonky, especially the New Asgard part, but not completely out of the realm of possibility. It's all speculation at this point, though, as Avengers 4 won't arrive until May 3, 2019.