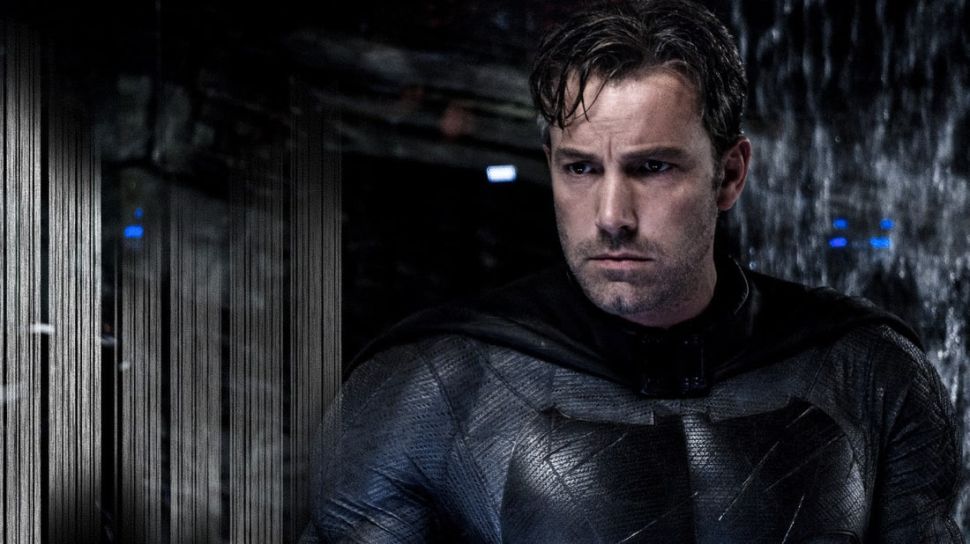 On Monday, Deadline reported that writer/director Matt Reeves was rebooting Batman for a new standalone franchise in Warner Bros.' DC Extended Universe, "likely with a new actor to play the Caped Crusader." Separately, The Hollywood Reporter said today that it is "unlikely" that Ben Affleck will return in the role.
We have no idea what the reality is, and nothing is official as of now, so don't take these reports as gospel just yet. But newly installed DC Films president Walter Hamada has been tasked with righting this shared cinematic universe ship, which presumably comes with change, and both outlets have strong track records of accuracy.
Assuming the unconfirmed reports are true, who should replace Affleck (who has played the Dark Knight in three DCEU features) as Batman?
Jake Gyllenhaal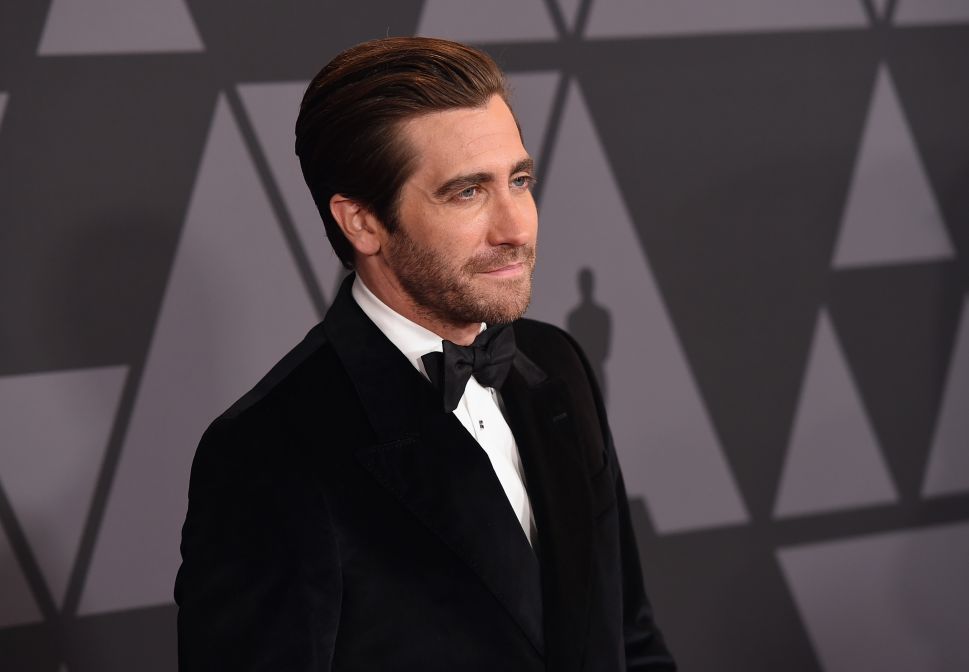 The Oscar-nominated actor is the obvious choice to replace Affleck given that he's been connected to the role since 2017. Save for the failed would-be franchise-starter Prince of Persia, Gyllenhaal has largely stayed away from franchises throughout his unique career, though he was in the running for Bruce Wayne in the mid-2000s and for Spider-Man before that. He's also rumored to be circling the villain role in next year's Spider-Man: Homecoming sequel, though that remains unconfirmed.
In lieu of box office blockbusters, he's stuck with more niche offerings that have seen him develop into one of our finest actors and earn the respect of critics and dedicated film fans. If you haven't seen Prisoners, Nightcrawler, Nocturnal Animals or Okja, I highly recommend you do so as soon as possible. In terms of talent, Gyllenhaal would be a great get for Warner Bros. to serve as their new crown jewel (though how they reboot the DCEU is a conversation for another time).
But with four projects currently in pre-production and two already announced, does Gyllenhaal realistically have room in his schedule for the time-consuming commitments of a shared superhero cinematic universe? Would he even want to do it?
Idris Elba
In a recent survey conducted by Geek Wrapped, Idris Elba was named the most popular choice for an actor of color to take on the role of Batman, with Denzel Washington coming in as a close second. Both would be excellent choices. However, according to THR's report, Reeves' first draft focuses on a "young caped crusader."
Elba, 45, is the same age as Affleck and while Washington, 63, can still capably headline an action flick as evidenced by The Equalizer franchise, he doesn't seem to fit with WB's approach. *Sigh*
Elba fans have long been looking for a breakout role that would catapult the talented actor into stardom (Heimdall, played by Elba, has been criminally underused in the Marvel Cinematic Universe). Early on, it seemed as if his lead role in Sony's adaptation of Stephen King's The Dark Tower was a good bet, though the final product sputtered badly. But he's also among the popular names rumored to be in contention for 007 in the James Bond series once Daniel Craig's tenure is over after 2019's untitled Bond flick.
Here's to hoping Elba lands one of these biggies.
Jon Hamm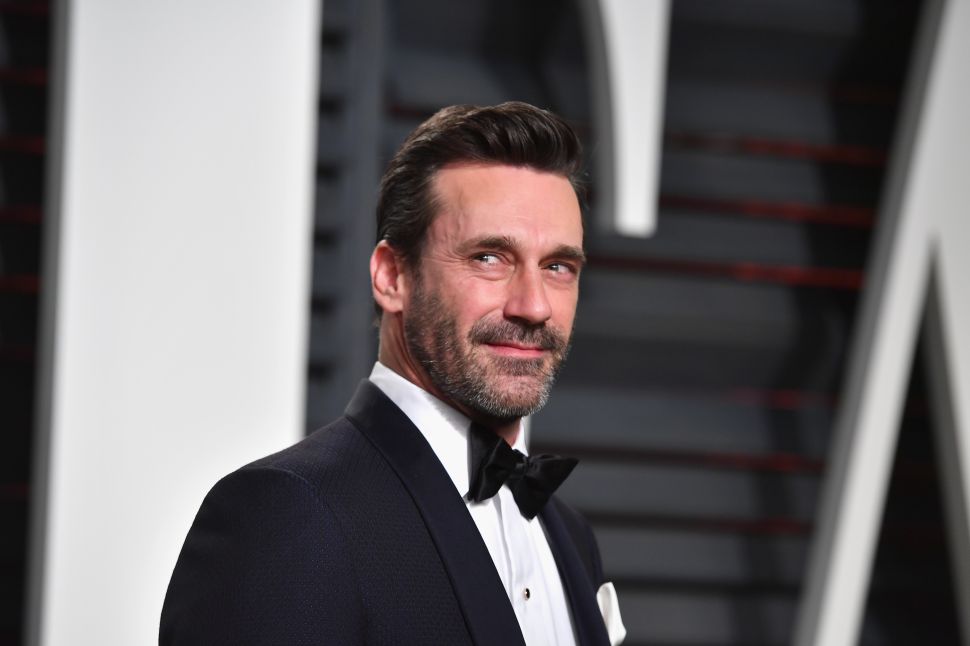 Jon Hamm is another name that is consistently bandied about when these inevitable "Is Affleck Out as Batman" rumors pop up. But, again, age might play a role if WB is really looking for a younger version of the character.
The 6-foot-2, 200-plus pound Hamm can definitely still kick ass at 47, but may not fit with Reeves' vision. However, similar to the other names on this list, he is an incredibly talented actor that would excite fans based on name power alone. Don Draper still holds sway.
His film career hasn't exactly been a Hollywood highlight reel, but it has never seemed as if Hamm wanted to be a star in the traditional sense. His recent run—Tag, Beirut, Nostalgia—is all over the place in terms of genre and tone. But should he want to move into more mainstream blockbusters ahead of the much-hyped Pale Blue Dot, the role of Bruce Wayne would be the perfect opportunity to showcase his skills on a grand stage.
Lewis Tan
Lewis Tan is far from a household name but could be an interesting choice.
He recently appeared in Deadpool 2 as Shatterstar and stars on AMC's Into the Badlands. Taking on the Dark Knight would be a major step up, of course, and fans might scratch their heads at the unknown name. But going with Tan would eliminate some of the pressure that a well-known star would carry and lessen the intensity of the media focus.
Tan, 31, is the right age for a younger-skewing Bruce Wayne and certainly has the action bona fides to pull off the physicality needed for the role, likely even more so than all of the past actors. He performs his own stunts and is fluent in Muay Thai boxing, kung-fu, Ju-Jitsu and Japanese katana swordplay. His dad is a martial artist, actor and stunt coordinator.
Bad. Ass.
Honorable Mentions: Jason Clarke, Michael Fassbender, Edgar Ramírez, Tom Hardy, Luke Evans, Michael B. Jordan, Oscar Isaac, Ryan Gosling.