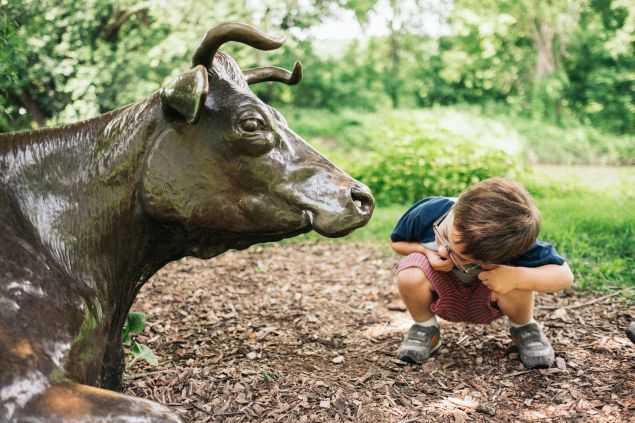 New Yorkers love nothing more than getting out of New York in the summer. Chalk up the need to flee to the steaming street pavement and thousands of tourists clogging it from June to September. There's no denying the beach has its allure, but what if you're already sunburned and have only a day to spare? The next best reason to explore NYC's neighboring areas is for the rich museum and cultural offerings that reside nearby—as the popularity of destinations like Storm King and Dia: Beacon attest to(the former got a boost from its recent appearance in Netflix's Master of None). But who wants to fight the hordes even on your day of escape? Here are six lesser-known, art-related day trips that can deliver you from the hot, crowded garbage hell of the city.
Grounds for Sculpture
Hamilton, New Jersey, 70 Miles Southeast of New York City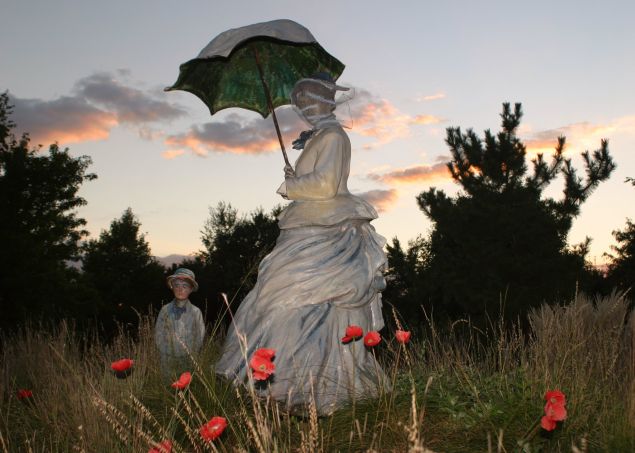 Avoid everyone and their entire family in the Tri-State region at Storm King, and head south instead to Grounds for Sculpture, a 42-acre park started by sculptor Seward Johnson in 1992. Its sprawling landscape is dotted with some 270 artworks by the likes of big name artists Kiki Smith, Anthony Caro, and of course a few by Johnson himself, such as his infamous painted bronze rendering of Marilyn Monroe with her skirt blown skywards. This summer, you can also see the playfully bulbous sculptural work of Japanese artist Masayuki Koorida in his first major U.S. exhibition, which opened May 3.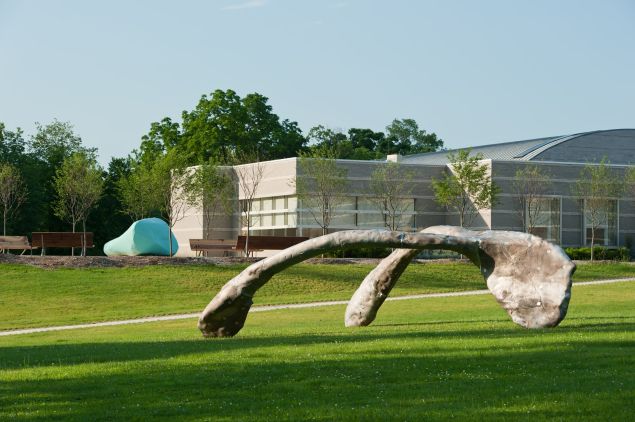 Make your way northward to take a stroll around Bard College, the grounds of which back on to the serene Hudson River, where you can lazily sunbathe on rock outcrops while gazing at the beautiful, rolling Catskill Mountains. Because the school's stately Gilded Age campus looks like something out of an Edith Wharton novel, you won't be able to miss the shockingly modern and aggressively beige colored CCS Bard Center and Hessel Museum, where the first solo exhibition of work by contemporary Brazilian artist Daniel Steegmann Mangrané opens on June 23. You'll find more of nature's beauty inside the galleries, however, given that the show features a large-scale installation composed of a glass pavilion and a dynamic ecosystem that integrates local foliage with foreign insects, produced in close consultation with Bard's horticultural staff.
Perhaps the last thing from anyone's mind in the summertime is going back to school, but make an exception for Jack Shainman's extensive 30,000-foot Upstate space, located in a former schoolhouse. Shainman, who has two Chelsea galleries and is a known champion of some of the biggest African-American artists working today, opened The School four years ago as a way to offer more visibility for his artists in the art world "off season."
This summer, the main exhibition space boasts the first ever mid-career survey of work by mixed-media artist Radcliffe Bailey, including a major outdoor sound installation, that debuted May 20. On the second floor, which still retains its original classroom structure, each room features a mini solo show for other artists in the gallery's stable such as Nina Chanel Abney, Lyne Lapointe, Gordon Parks, Valérie Blass, Vibha Galtora, Margaret Kilgallen, Leslie Wayne and Math Bass.
Brandywine River Museum of Art
Chadd's Ford, Pennsylvania, 127 Miles Southwest of New York City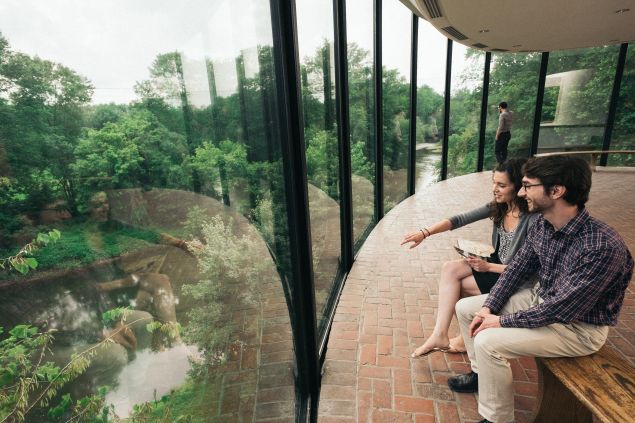 Renowned for its impressive collection of 19th and 20th century American art, especially from its local region, this small but stunning steel and glass museum is housed in a renovated gristmill overlooking the lazy Brandywine river. Surrounded by hundreds of acres of tranquil preserverd land its grounds encompass painter Andrew Wyeth's historic home and studio. Live out your farmland fantasies as you tour the Wyeth family's bucolic properties, where goats still graze. But if bleating and bugs aren't your thing, you can still connect with the great outdoors inside the museum thanks to their latest exhibition, "Natural Wonders: The Sublime in Contemporary Art," opening June 23, and featuring works by 13 artists such as Diana Thater, Maya Lin and Roxy Paine that explore the beauty and terror of nature.
Magazzino Italian Art
Cold Spring, New York, 64 Miles North of New York City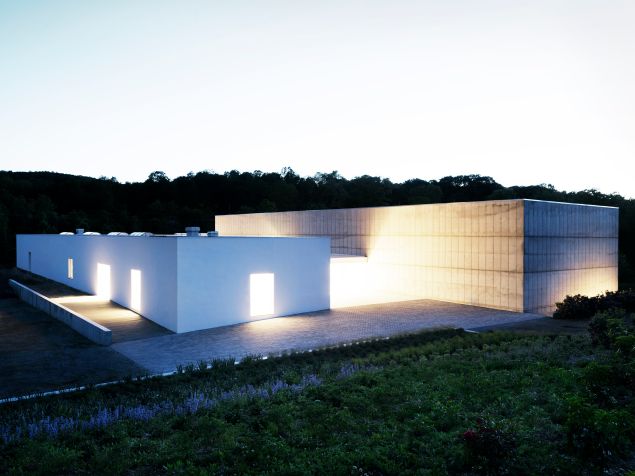 Started by collectors Nancy Olnick and Giorgio Spanu and dedicated Italian artists of the now-trendy Arte Povera movement, the newest of Hudson Valley's art spaces is celebrating its first birthday this summer. While the current exhibition—a selection of work from the owners' impressive personal collection by artists like Mario and Marisa Merz, Michelangelo Pistoletto and Luciano Fabro—is impressive, the rehabbed warehouse tucked into the surrounding hills that makes up the gallery space is just as stunning. And unlike its fellow warehouse-turned-art-space neighbor, the Dia Art Foundation, just down the road in Beacon, Magazzino is free to visit—just make sure to book in advance.
The Dan Flavin Institute
Bridgehampton, New York, 95 Miles East of New York City
Nary a New Yorker turns down an opportunity to escape to the Hamptons for a day or two for a bit of fun in the sun, so why not consider a sojourn to Bridgehampton where you can visit Dia's Dan Flavin Art Institute, a renovated firehouse that glows like a tanning bed with the light of nine site-specific fluorescent works by the Minimalist artist for which it's named. In addition to Flavin's work, the Institute is also hosting a selection of neon and mixed media sculptures by contemporary video and light artist Keith Sonnier this summer. Bonus: drive down Montauk Highway a mere five miles and see more of Sonnier's work at the Parrish Museum's complementary exhibition, which marks the artist's first U.S. institutional exhibition in 35 years, opening July 1.