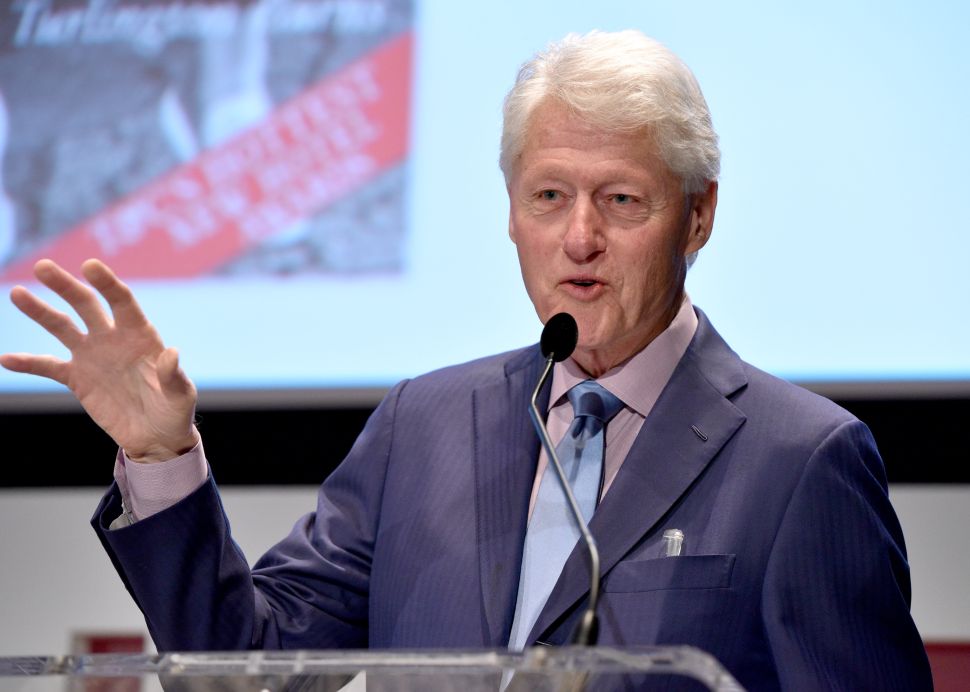 Former president Bill Clinton addressed his scandal with Monica Lewinsky on Monday during a contentious interview with NBC's Craig Melvin.
"I felt terrible then and I came to grips with it," responded Clinton when asked whether his views of the controversy had changed in the wake of #MeToo's social upheavals. "Nobody believes I got out of that for free. I left the White House $16 million in debt."
"This was litigated 20 years ago. Two-thirds of the American people sided with me," added the former president.
Lewinsky's narrative of her affair with Clinton has found resonance in the age of Trump, mostly through media. After penning a March op-ed for Vanity Fair entertaining "the notion that in such a circumstance the idea of consent might well be rendered moot," Lewinsky criticized Town and Country magazine for disinviting her to a gala the former president was invited to speak at.
Clinton told NBC that he did not owe Lewinsky an apology and that he has not spoken to her since the affair, explaining that he publicly repented numerous times. When pressed by Melvin, Clinton played whataboutism by pointing to sexual misconduct allegations against President Trump.
"A lot of the facts have been conveniently omitted to make the story work, I think partly because they're frustrated that they got all these serious allegations against the current occupant of the Oval Office and his voters don't seem to care," said Clinton.
"I think I did the right thing. I defended the Constitution," added the former president.