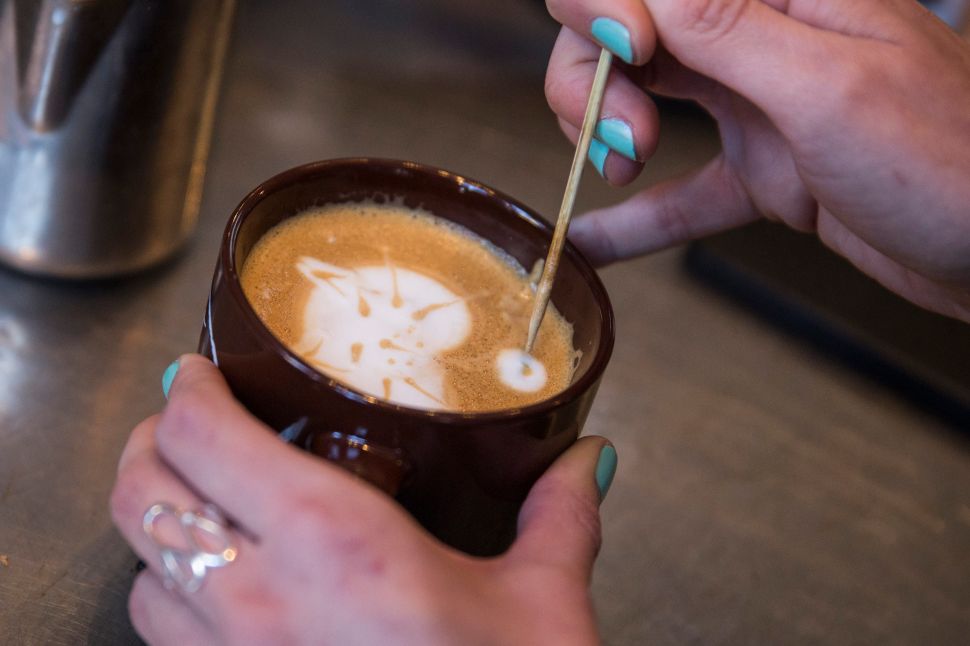 Just one day after Starbucks announced it will be closing 150 stores in its most dense markets, like New York City, one of its emerging competitor is ready to fill the void.
Los Angeles-based coffee chain The Coffee Bean & Tea Leaf said late Tuesday that it will open 100 locations in New York City through its franchise Hudson River Coffee & Tea starting later this year as part of its aggressive national expansion.
The Coffee Bean & Tea Leaf currently operates 311 stores in the U.S., mostly concentrated in Southern California. At one point, the chain had 12 locations in New York. But all were closed in October 2016 due to unsuccessful management. CEO John Fuller said the comeback this time has been made possible by the company's steady growth in recent years.
"The return to New York is not only an indicator of our core strength as a leading roaster and retailer of coffee and tea, but also a strong indicator of our customers' deep-rooted brand loyalty that exists across the globe," Fuller said in a statement.
"New York has always been an important market for us," said JJ Smith, the company's vice president of franchise operations and business development.
The Coffee Bean & Tea Leaf strategically chose this specific time to make its New York comeback because Starbucks has begun to show signs of "fatigue," Fuller said.
On Monday, Starbucks announced its plan to close 150 poorly performing stores in major U.S. cities in 2019. The number is three times the normal volume the chain evaluates every year.
The Coffee Bean & Tea Leaf differs from Starbucks by priding itself on a strong emphasis on the freshness of its coffee beans and healthy offering like tea (as shown in its name). The brand also labels itself a "third-wave coffee seller," an emerging group of specialty coffee shops appealing to young, urban consumers.
Fuller suggested that Starbucks has become a victim of its density and has grown too big to stay relevant in the current coffee chain industry.
"We're not as corporate. We're the ones who get to decide," Fuller said of himself and Smith in an interview with CNN, while Starbucks is "always out making political statements… sometimes it can be inflammatory," referring to Starbucks' recent PR crisis following the controversial arrest of two black customers in a Philadelphia store.
New York is one of the world's most coffee shop-dense cities. And yet, there is likely still unfulfilled demand. According to an analysis by data journalism site Priceconomics last year, New York ranked only fourth among U.S. cities on the number of coffee shops per 100,000 residents, lagging behind Washington D.C., San Francisco and even Atlanta.