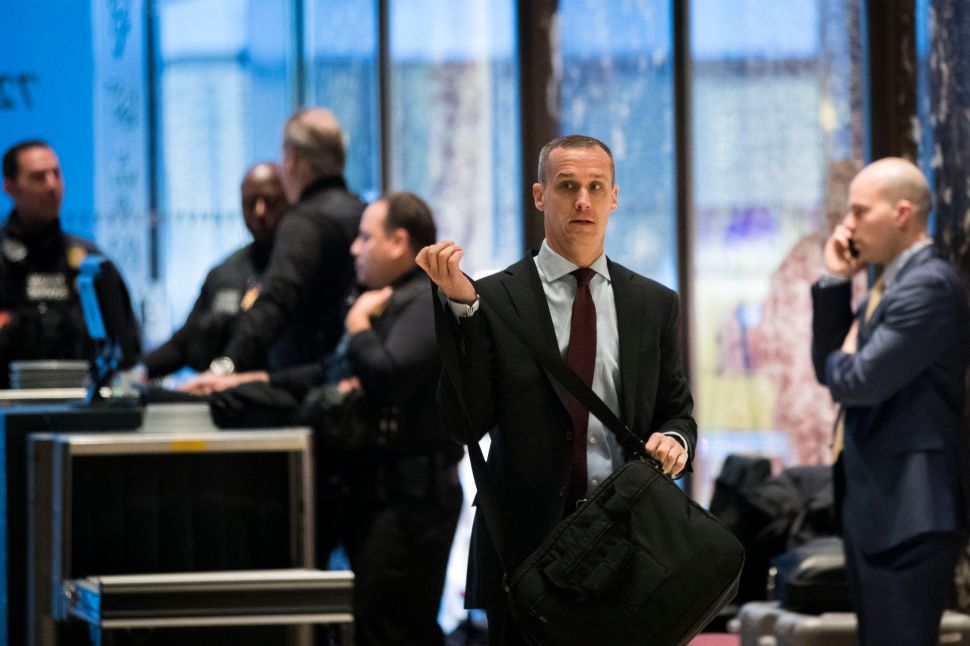 T-Mobile just found itself in the middle of the immigration debate. It can thank Corey Lewandowski for that.
The former Trump campaign manager appeared on Fox News' The Story With Martha MacCallum last night to discuss the Trump administration's "zero tolerance policy" of separating immigrant children and parents at the United States-Mexico border.
Fellow guest Zak Petkanas (a Democratic strategist) related the story of a 10-year-old girl with Down syndrome who was separated from her mother at the border.
Lewandowski's response? "Womp womp."
"How dare you! How dare you!" Petkanas responded.
"When you cross the border illegally, when you commit a crime, you are taken away from your family because that's how this country works," Lewandowski said.
These remarks were roundly and swiftly criticized.
"This man should not be afforded a national platform to spew his hate," Megyn Kelly wrote on Twitter.
Other people contrasted Lewandowski's heartless remarks with MSNBC host Rachel Maddow breaking down in tears over the border policy.
And the Down syndrome community was also up in arms.
"Our hearts and prayers go out to this child and her family during this unprecedented and trying time," Sara Hart Weir, president of the National Down Syndrome Society, said in a statement.
Not surprisingly, Lewandowski called the allegations "fake news." He claimed he was mocking Petkanas and not the girl.
But talk quickly turned from disgust with Lewandowski to anger at the companies that have employed him since he left the Trump campaign.
Last month, T-Mobile hired Lewandowski as a consultant on its proposed merger with Sprint.
The advisory work came through Turnberry Solutions, a lobbying firm started last year by former Turmp campaign workers.
T-Mobile said at the time that Lewandowski "offered perspective" as an "unpaid strategic adviser."
But The Wall Street Journal then reported that Lewandowski "receives a cut of the fees paid to the lobbying firm on the T-Mobile contract." He also shares Capitol Hill office space with Turnberry.
People on Twitter quickly got wise to this and called on T-Mobile to stop getting rich off Lewandowski's hate.
T-Mobile did not respond to Observer requests for comment.
Lewandowski is also working as an adviser to Vice President Mike Pence's leadership PAC Great America Committee.
And last fall, he was a fellow at the Institute of Politics at Harvard University's John F. Kennedy School of Government, along with Trump's former press secretary Sean Spicer.
As such, calls are quickly growing for Harvard to disavow Lewandowski's comments.
The Institute of Politics did not respond to an Observer request for comment.
Lewandowski left the Trump campaign in March 2016 after being accused of roughly grabbing a reporter during an event at a Trump golf course.