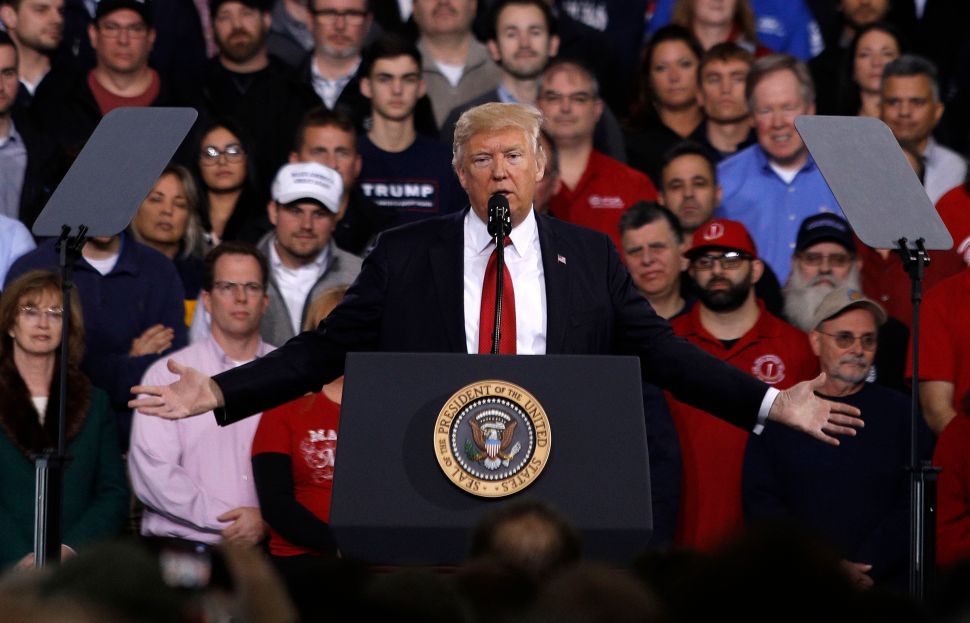 German automaker Daimler AG, the parent company of Mercedes-Benz, announced a cut in its 2018 profit forecast on Wednesday. And it blamed the escalating trade war between the U.S. and China as the "decisive factor."
The company expects to sell fewer Mercedes-Benz SUVs at a higher costs because of the 25 percent import tariff Beijing imposed on U.S. cars last week.
"This effect cannot be fully compensated by the reallocation of vehicles to other markets," the company said in a statement.
According to Bloomberg data, Daimler ships about 60,000 SUVs from its plant in Vance, Alabama to China every year. The new tariff, which is set to go into effect on July 6, will severely affect those cars' appeal to Chinese buyers.
Cars were on the list of $50 billion worth of U.S. products China imposed new tariffs on last week as a move of retaliation to the Trump administration's increased tariff on an equal amount of Chinese imports.
China accounted for 26 percent of Daimler's total sales last year. It is also the German automaker's fastest-growing market. (Chinese sales jumped by 17 percent between 2016 and 2017.)
Daimler is the first global company to call out the trade war's potential harm to its business. But the threat from Washington's trade policies actually goes beyond China.
Last month, Fortune reported that President Trump expressed great concerns with German cars' strong presence in U.S. cities during a meeting with French President Emmanuel Macron. He even vowed to keep his trade policy going "until no Mercedes models rolled on Fifth Avenue in New York."
Earlier this year, German tabloid Bild reported that Trump specifically called out Daimler for over-importing to the U.S.
"When you walk down Fifth Avenue, everybody has a Mercedes-Benz parked in front of his house… How many Chevrolets do you see in Germany? Not many, maybe none, you don't see anything at all over there. It's a one-way street," Trump said, according to a Wall Street Journal translation of the comments reported by Bild.
That said, Trump himself owns at least three Mercedes-Benz cars, including a $455,000 SLR McClaren which he bought in 2004, according to auto news site Autowise, as part of his massive luxury car collection.