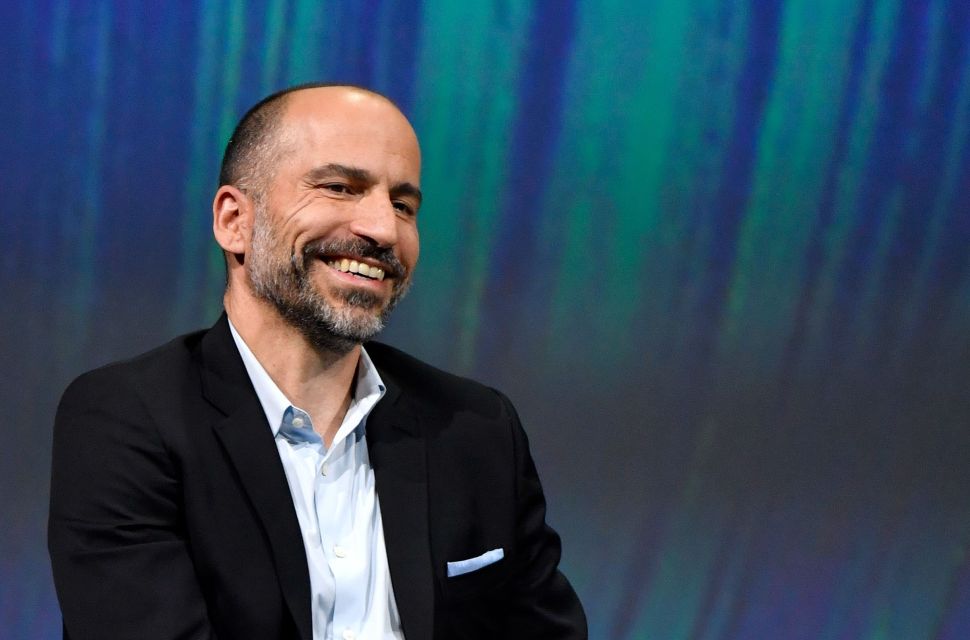 Dara Khosrowshahi is the Michael Scott of Silicon Valley.
The Uber CEO was subjected to plenty of good-natured ribbing online after Business Insider leaked an internal memo in which he encouraged employees to "have the D" in meetings.
Uber may have a reputation for crude behavior thanks to former CEO Travis Kalanick. But in this case, Khosrowshahi actually wasn't making a penis reference.
He was just repeating a common business principle on decision making with a very unfortunate name.
The idea of "having the D" originated with a 2006 Harvard Business Review article on managerial strategy by Paul Rogers and Marcia Blenko. Both are partners at the consulting firm Bain & Company, which coincidentally now works with Uber.
In the 4,500-word piece, the duo recommends using the mnemonic device RAPID (recommend, agree, perform, input, decide) to make meetings more efficient.
That last step is most important for managers, or "decision makers." These people "have the D," according to Blenko and Rogers.
"The person with the D needs good business judgment, a grasp of the relevant trade-offs, a bias for action and a keen awareness of the organization," they write. "When meetings start with a common understanding about who is responsible for providing valuable input and who has the D, an organization's decision-making metabolism will get a boost."
This is certainly sound advice, Blenko and Rogers discuss several companies that exhibited "a lack of clarity about who has the D." They each found success after consolidating their decision making.
But the authors (and Khosrowshahi) need a much better way to express their idea. The concept of "the D" has evolved (or devolved, depending on your reading) over the last 12 years, and no business strategy should include oblique references to genitalia.
Observer reached out to Rogers and Blenko to see if they had any alternatives to "having the D" for the 2018 workplace—but they declined Observer's requests for comment.
To its credit, Uber understood that more people were focused on the apparent dick joke than the business acumen behind it. The company took the verbal faux pas in stride in a statement to BI.
"As you may have read, Uber is now run by your dad—so, no, that interpretation was lost on him, but he appreciates Business Insider pointing it out," a spokesman said.
It looks like Khosrowshahi is a little stitious after all.