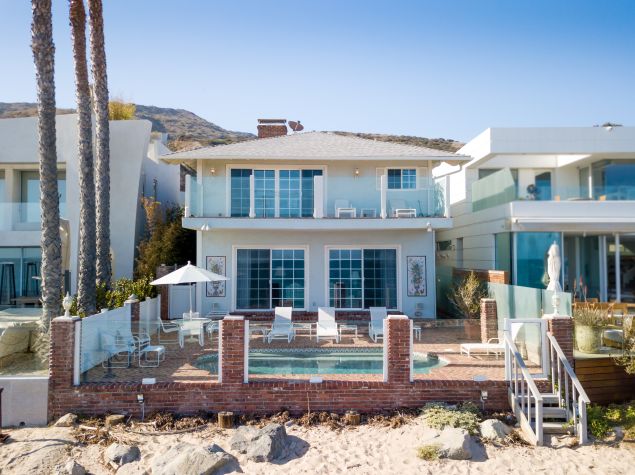 It's not out of the ordinary for a house in Southern California to come with a celebrity pedigree. It's even more commonplace in Malibu, and especially so on Carbon Beach—which is, after all, known as "Billionaire's Beach."
But a home is now for sale on that coveted slice of oceanfront real estate that counts two late Hollywood icons as past residents—actress Debbie Reynolds and filmmaker Garry Marshall.
Reynolds herself designed the house on Pacific Coast Highway back in 1965, and a number of her personal touches are still intact, like "Spanish tiles depicting fruits and vegetables that she brought home from vacations," as the Pretty Woman director's widow, Barbara Marshall told the Wall Street Journal.
Reynolds sold the five-bedroom, four-bathroom getaway to the Marshalls in 1981 for an undisclosed amount, though the two knew each other prior to the transaction, as Reynolds starred in the first film Marshall ever directed, How Sweet It Is!, in 1968.
The Singin' in the Rain actress apparently had a case of seller's remorse, however, as according to Marshall, Reynolds contacted the couple a number of years after parting with the two-story home, as she wanted to buy it back. Alas, the Marshalls were not interested in selling at the time.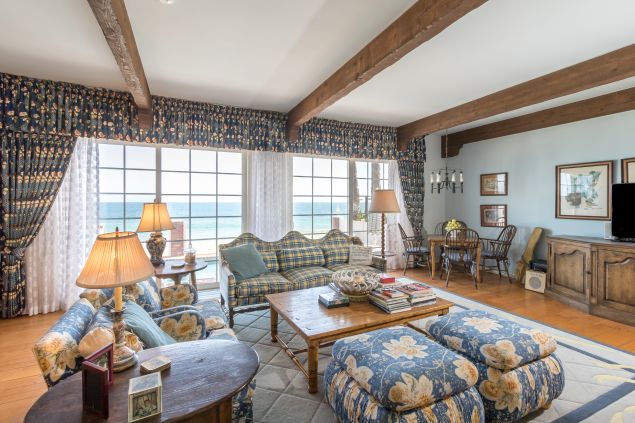 Both Reynolds and Marshall passed away in 2016, and as such, Barbara is listing the abode for $18 million with Compass (COMP) brokers Ton Mark and Russell Grether. Compass told Observer via email that it was one of the director's favorite places, but is "just not the same" for the family without him. He did some of his "best creative thinking" there.
The house isn't yet publicly offered, but will go live in the next few days.
A gated entry leads to the estate, which has a three-car garage, direct beach access and a picturesque open patio, which shows off the 40 feet of beach frontage. Despite the ocean truly being in the backyard, there's also a private pool, perhaps for if salt water isn't really your thing.
Inside, there are hardwood floors and a fireplace. It seems that there have not been major changes over the years, though the 3,192-square-foot home has been rewired and reroofed.
Aside from the obvious celeb lineage, the home had its own feature film cameo when Marshall shot a number of scenes from Valentine's Day on the beach in front of the retreat. Sure, it might not have the same clout as, say, Runaway Bride or even The Princess Diaries—and, sadly, there's no Halloweentown connection—but we will try to move past that.
A number of Reynolds' properties have appeared for sale in the time since her death in December 2016, just one day after her daughter Carrie Fisher passed away. Reynolds' dance studio sold for $6.1 million in 2017, while Reynolds and Fisher's neighboring Beverly Hills estates were listed in 2017, as was their longtime California ranch.