It's been four years since the Derek Jeter era of the New York Yankees came to an end. After 20 years with the baseball team, the erstwhile captain called it a day, though he didn't give up the sport altogether. Sure, he's not on the professional playing field anymore, but he did become a part owner and CEO of the Miami Marlins last year.
His decisions haven't been particularly popular among Florida fans, but Jeter is sticking it out—he's even preparing to part with what might be his last piece of New York real estate, for the staggering sum of $14.75 million.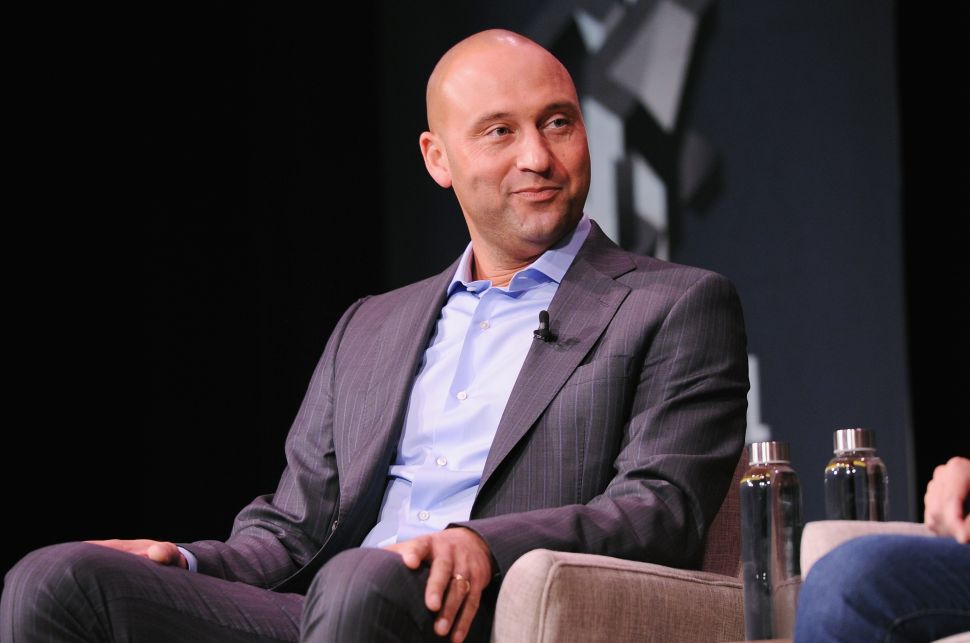 The palatial property in Greenwood Lake is the result of a two-parcel combination. Jeter bought the first in October 2002 for $425,000, and the other in January 2005 for $1.2 million, per records spotted by Variety.
Jeter has a long history with the home, as his grandfather, Sonny Conners, grew up there, according to The New York Post. Conners was the adopted son of John and Julia Teidemann, who bought the house in 1952. It's known as Tiedemann Castle, and considering it has a lagoon and a replica of the Statue of Liberty on the property, the regal moniker feels right.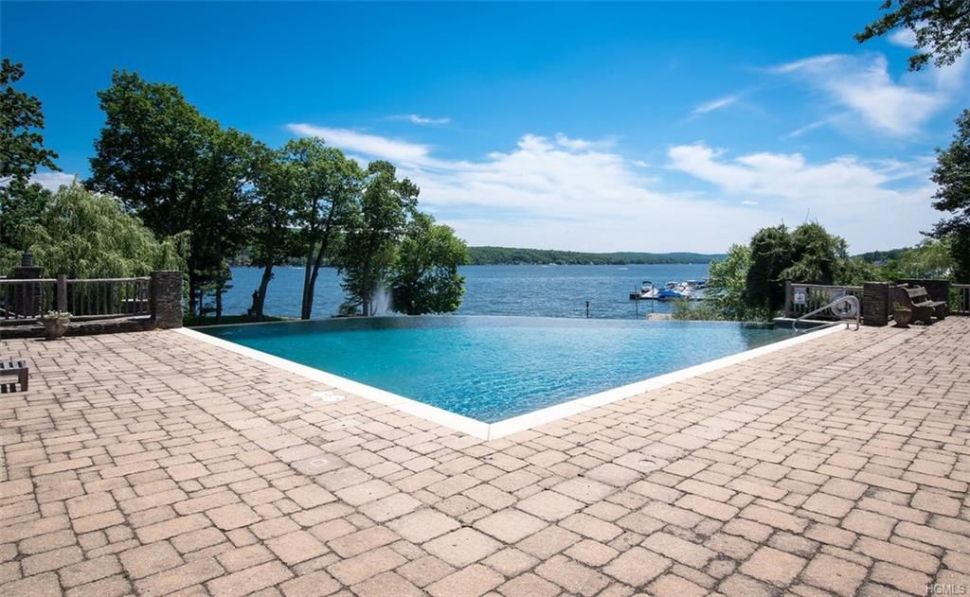 The former Yankees shortstop has been renovating and restoring the property for 15 years, per the listing. He reportedly spent over $3 million in the remodel by 2009, including demolishing and rebuilding two of the structures, installing an aerobics gym, terraces and formal gardens.
The six-bedroom, 12-bathroom stone primary residence on the estate spans 12,590 square feet, with two sleekly appointed kitchens, a game room, a sun room, multiple balconies, a dining room and plenty of extra family spaces. There are beamed ceilings, wood accents and a surplus of stone details.
Aside from the three-story main house, there's also a 2,000-square-foot two-bedroom, 2.5-bathroom guest house, plus a pool house and a boat house. A six-foot stone wall circles around the estate, which Taylor Swift and her Beverly Hills mansion would definitely approve of.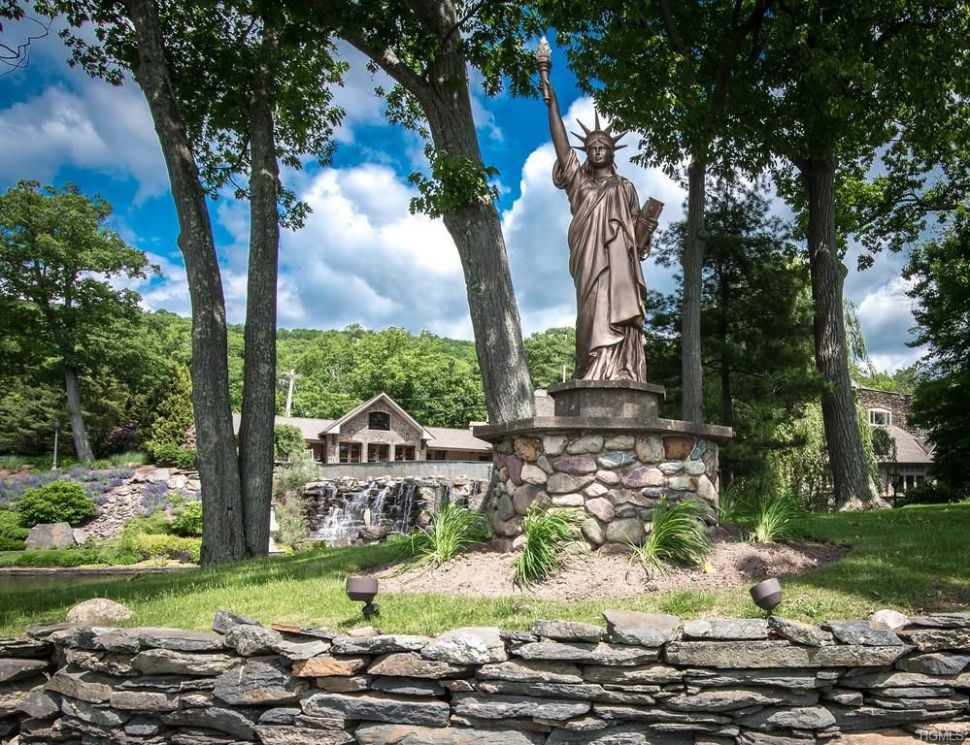 Other than the aforementioned lagoon, other bodies of water include an infinity pool and, of course, the 700 feet of shoreline. The outdoor kitchen is equipped with a wood-burning fireplace, and an opulent outdoor staircase leads down to the lake.
This appears to be Jeter's final home in New York—he previously rented a Bank Street townhouse, and once owned a massive penthouse at Trump World Tower. Jeter and his wife, Hannah Davis, are currently renting a condo in Coconut Grove, but the couple's ridiculously enormous Tampa Bay abode serves as their main residence. It has seven bedrooms and nine bathrooms, with over 30,000 square feet of interior space.