Prince Harry is officially taken, but that doesn't mean you're destined to live out the rest of your days as a commoner. We've rounded up the most eligible bachelors in all the land who aren't married redheads.
Unfortunately, some don't have actual thrones waiting for them, but that doesn't make them any less desirable, as long as you're able to semi-legitimately wear a tiara on your wedding day. From Prince Harry's first cousin, Louis Spencer (his sisters are England's answer to the Kardashians) to multiple princes of Luxembourg, these are the most desirable suitors available.
Prince Sébastien of Luxembourg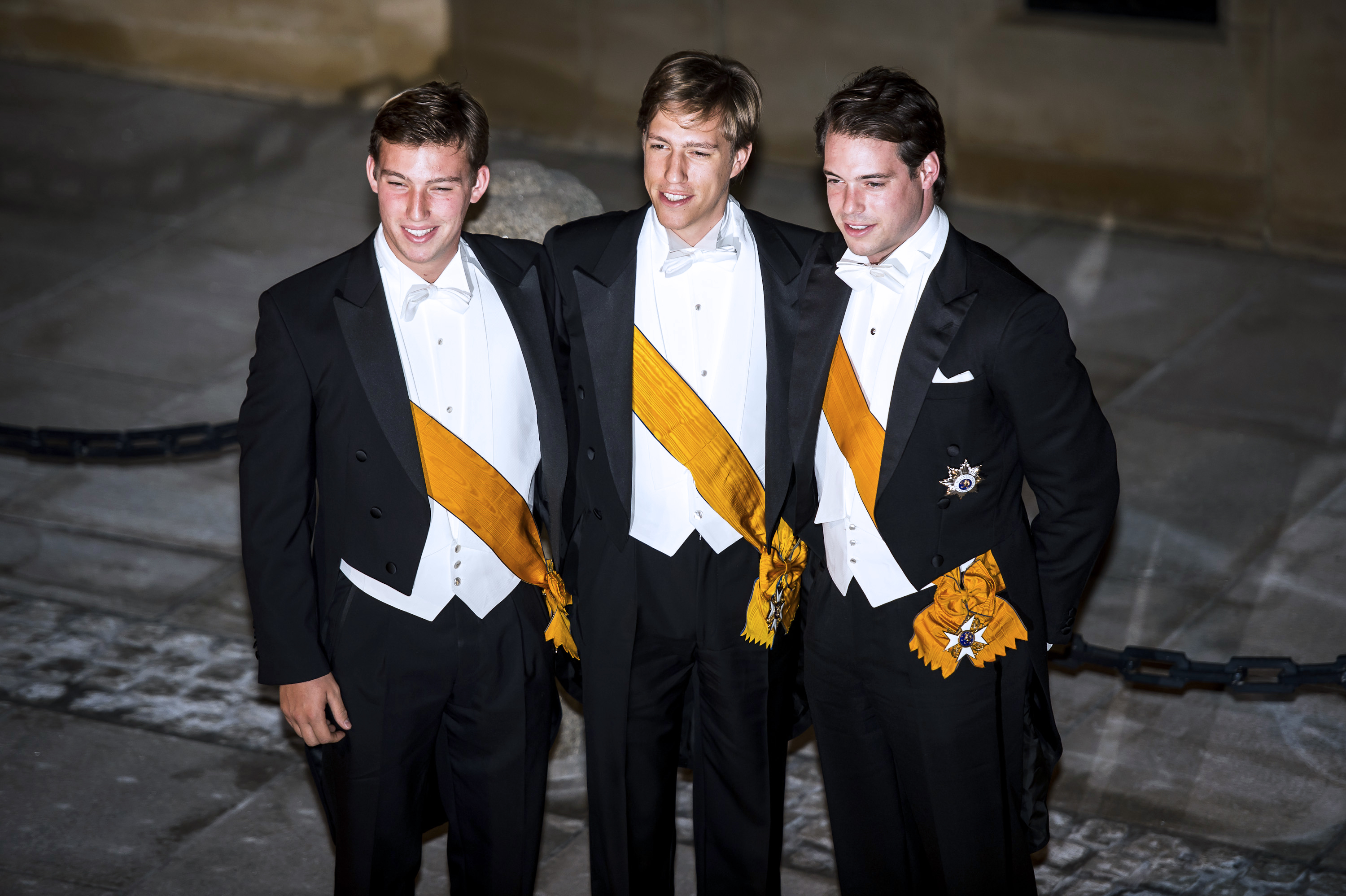 There are multiple princes to choose from in Luxembourg, so book yourself a visit before they're off the market. Option number one is Prince Sebastien, or Sebastian de Luxembourg, as he was called by his rugby teammates. Prince Seb graduated from college in 2015, where he attended Ohio's Franciscan University of Steubenville. Post-grad, he ventured to the royal military academy in Sandhurst, where Prince William and Prince Harry also went. He's currently serving as a platoon commander in the Luxembourg Army, which sounds suspiciously like a Princess Diaries plot point.
Prince Louis of Luxembourg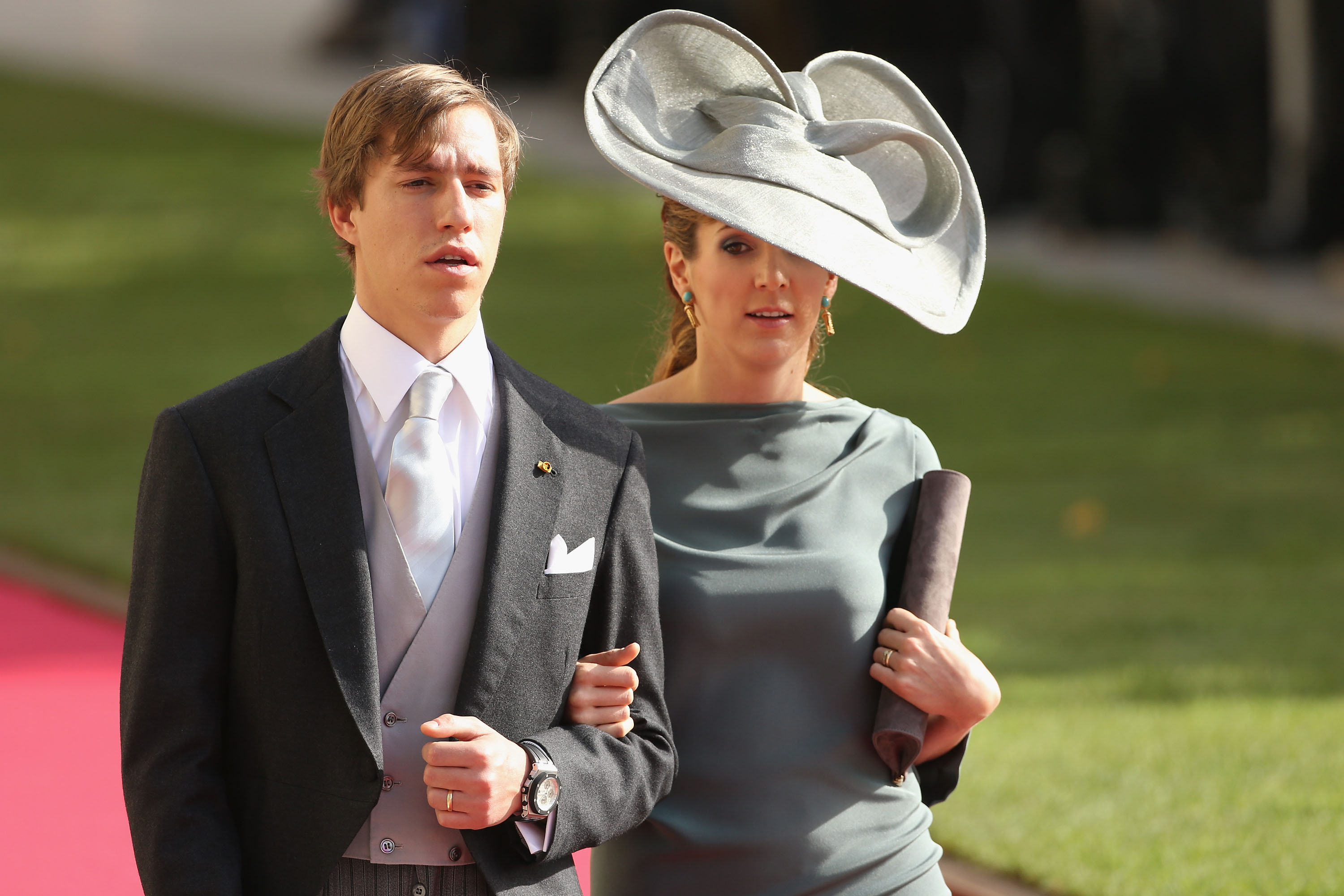 You'll have to like children if you want to date Prince Louis (not to be confused with the brand new royal baby), because he has two of them with his ex, Princess Tessy. That's right. Thanks to a divorce following a decade of marriage, Prince Louis is now available—so act fast. Unfortunately, the Luxembourg prince's other brother, Prince Felix, is already spoken for. Felix married to Luxembourg's answer to Kate Middleton, Princess Claire.
Prince Philippos of Greece and Denmark
Prince Philippos of Greece.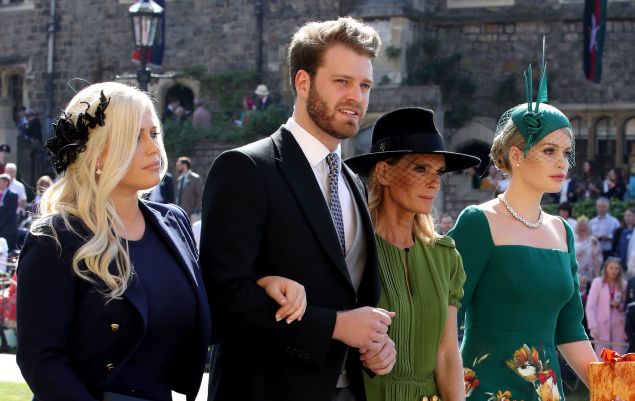 The Spencer siblings are best known for being England's answer to the Kardashians—but Louis Spencer definitely isn't Rob, and not just because he doesn't have his own sock collection. The late Princess Diana's nieces and nephews have been tabloid fodder in London for years, but it's only now that the 24-year-old Louis Spencer is the one to watch. By marrying this Louis, you'd even receive your own title. Prince Harry and Prince William's first cousin is also known as Viscount Althorp.
Arthur Chatto 
Arthur Chatto's best skill is taking thirst trap photographs that Queen Elizabeth definitely wouldn't approve of. The 19-year-old attended Eton, just like his cousins, Prince William and Prince Harry. His mother is Lady Sarah Chatto, the Queen's niece. His most recent Instagrams include a photo at the royal wedding, underwater images of him diving in Greenland that will put your last vacation to shame and some lite mountaineering he took part in. You'll have to at least pretend you enjoy the great outdoors, and not just for happy hour drinks.
Sam Chatto
Sam Chatto is the hipper, and most importantly, older sibling of Arthur. Arthur's still a teen, but Sam can drink legally. He does, however, have a girlfriend at the moment, so you'll have to wait on the sidelines. He recently posed alongside his brother at the royal wedding and showed off his penchant for pottery.
Sheikh Hamdan bin Mohammed bin Rashid Al Maktoum
If you want to date someone who's Insta-famous but never starred on The Bachelorette, consider the Crown Prince of Dubai, best known as Fazza to his more than six million followers. He's the second son of Sheikh Mohammed bin Rashid Al Maktoum, who was worth an estimated 13.9 billion. Fazza's also a bonafide do-gooder who works with the Dubai Autism Centre. But if you're going to date him, be prepared to go outside. If he had a Bumble, it would almost certainly involve hiking pictures. On top of being really into skydiving, horseback riding, cycling and ziplining, he's also a published poet.
Okay, marrying Marius Borg Hoiby won't technically make you an heir to the throne in Norway, but it will make you a bonafide member of their royal family. And you'll get to live in Los Angeles and have a cool mother-in-law, Crown Princess Mette-Marit. Of course, he'll expect you to take plenty of artsy black and white photographs. And disregard his father, Morten Borg, who was convicted of cocaine possession in 1991.
Prince Constantine-Alexios of Greece and Denmark
Princess Olympia's brother is more low-key than her, but he might just waiting until he can truly party at 21. The 19-year-old attends Georgetown and is pals with Paris Hilton. Interested parties don't have to be quite as active as Fazza's significant others, but they should be into surfing and scuba diving.