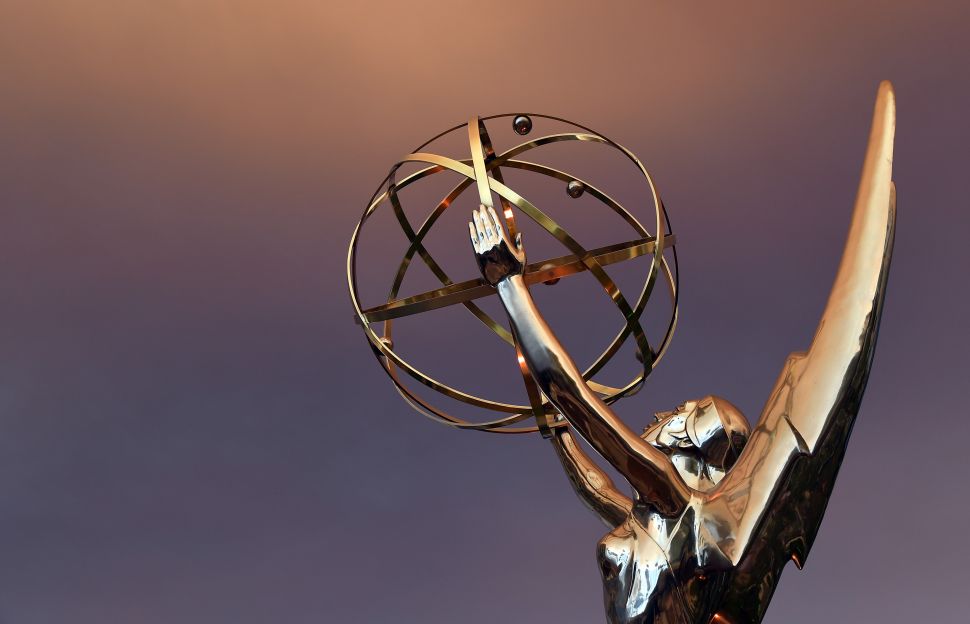 Nomination ballots for the 70th annual Emmy Awards will go live on the academy's website on June 11 with official nominations for the Primetime Emmys being announced next month ahead of the September 17 ceremony. But we here at Observer are forward-thinking television enthusiasts who wanted to get a jump on the event's headlines. Also, it's a slow news day.
To be clear, this isn't a prediction on who is going to win, just what (and who) the nominees might be.
So without further ado, here's what some of the major category races could look like based on critical reviews, industry chatter and our own opinions.
Best Drama Series
Favorites:
Game of Thrones (HBO)
The Americans (FX)
The Crown (Netflix (NFLX))
This Is Us (NBC)
The Handmaid's Tale (Hulu)
Westworld (HBO)
On the Bubble:
Mindhunter (Netflix)
The Chi (Showtime)
Counterpart (Starz)
Killing Eve (BBC America)
Season seven of Game of Thrones may have taken something of a step backward from previous award-winning iterations, but it remains the biggest and most popular series in the world. I'd bet anything it will be among the Best Drama nominations.
The Americans will have some extra juice going for it after wrapping up a six-season run in stellar fashion. The Handmaid's Tale, which is the reigning champ, is just as gripping in round two, but may be too brutal and and depressing to repeat. Among the on-the-bubble shows, I'd keep my eye on Counterpart and even more so on Killing Eve, which has been gaining steam among critics.
Best Comedy Series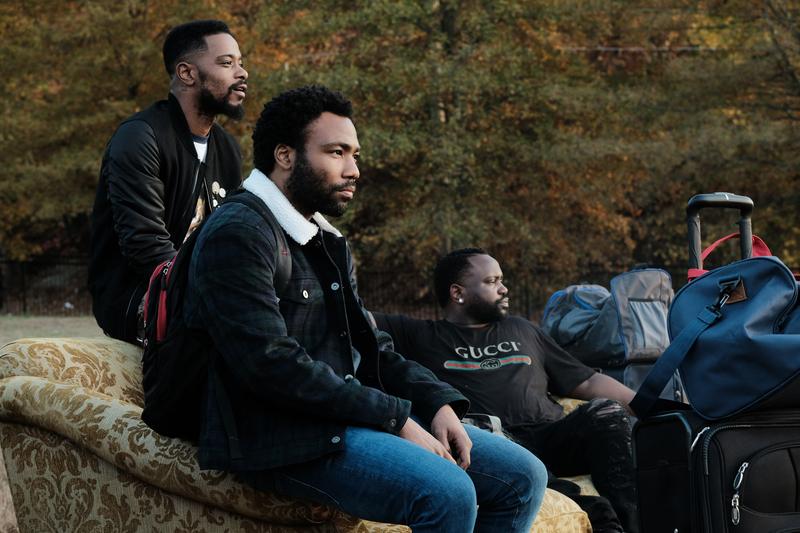 Favorites:
Atlanta (FX)
GLOW (Netflix)
Silicon Valley (HBO)
The Marvelous Mrs. Maisel (Amazon (AMZN))
Barry (HBO)
Black-ish (ABC)
On the Bubble:
The Good Place (NBC)
Better Things (FX)
Modern Family (ABC)
The Last O.G. (TBS)
SMILF (Showtime)
I'm hoping and praying that The Good Place will sneak into the Best Comedy race; it's easily one of the best sitcoms in recent memory. Atlanta has a strong argument as the best show on television period, while GLOW, The Marvelous Mrs. Maisel and Barry all benefit from their rookie statuses.
Looking over this list, it's obvious what a good time it is to be a comedy fan.
Best Actor in a Drama Series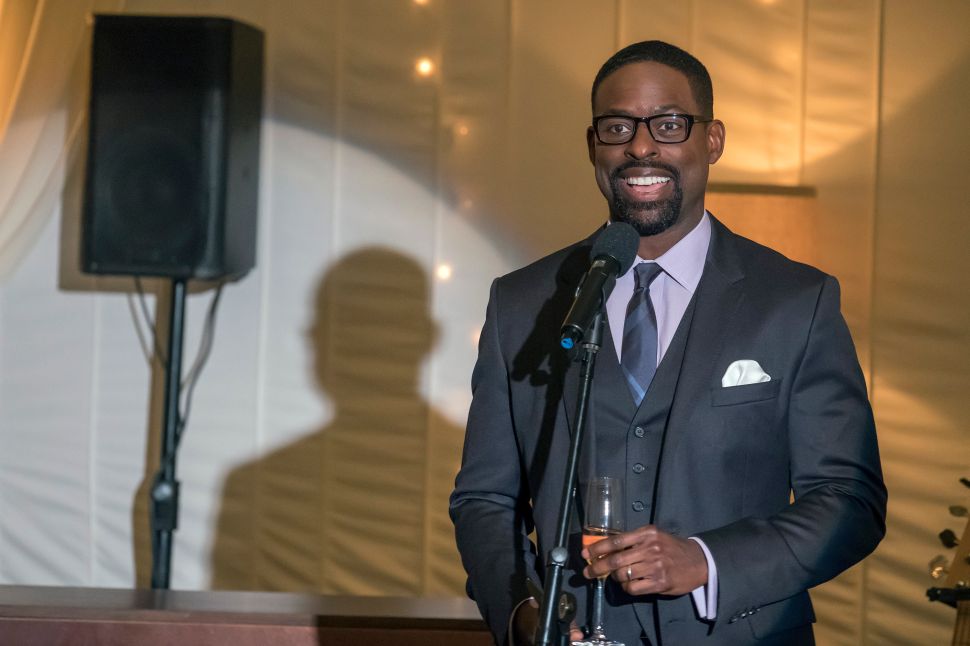 Favorites:
Sterling K. Brown (This Is Us)
J.K. Simmons (Counterpart)
Matthew Rhys (The Americans)
Liev Schreiber (Ray Donovan)
Milo Ventimiglia (This Is Us)
Freddie Highmore (The Good Doctor)
On the Bubble:
Jeffrey Wright (Westworld)
Ed Harris (Westworld)
Jason Bateman (Ozark)
Matt Smith (The Crown)
Don't underestimate the power that the broadcast networks can still muster or their desperation to remain relevant (luckily, in this case, both Brown and Ventimiglia are deserving). HBO intentionally put Harris into the lead category this year (as opposed to supporting like last time around), as we've seen the Man in Black strike out on a path to pseudo-redemption this season.
While this category is especially deep, Rhys and Simmons feel something like frontrunners at this early juncture.
Best Actress in a Drama Series
Favorites:
Elisabeth Moss (The Handmaid's Tale)
Keri Russell (The Americans)
Evan Rachel Wood (Westworld)
Emilia Clarke (Game of Thrones)
Claire Foy (The Crown)
Sandra Oh (Killing Eve)
On the Bubble:
Mandy Moore (This Is Us)
Claire Danes (Homeland)
Viola Davis (How to Get Away With Murder)
Tatiana Maslany (Orphan Black)
Moss has got to be the odds on favorite at this point; The Handmaid's Tale may be a tough (yet excellent) watch, but Moss' simmering fury is revelatory. Wood has been her normal talented self this season on Westworld, but fans aren't as behind her character's mission as they were last time around. Clarke isn't a real contender at this point but may stake a greater claim in GoT's upcoming final season.
Russell, Foy and Oh could all sneak into the top spot with universally praised performances (Foy, in particular, is generating a lot of career heat in the industry at the moment).
Best Actor in a Comedy Series
Favorites:
Donald Glover (Atlanta)
Bill Hader (Barry)
Anthony Anderson (Black-ish)
William H. Macy (Shameless)
Eric McCormack (Will and Grace)
Ted Danson (The Good Place)
On the Bubble:
Tracy Morgan (The Last O.G.)
Zach Galifianakis (Baskets)
Jason Bateman (Arrested Development)
Matt LeBlanc (Episodes)
I mean… that picture says it all, no?
Best Actress in a Comedy Series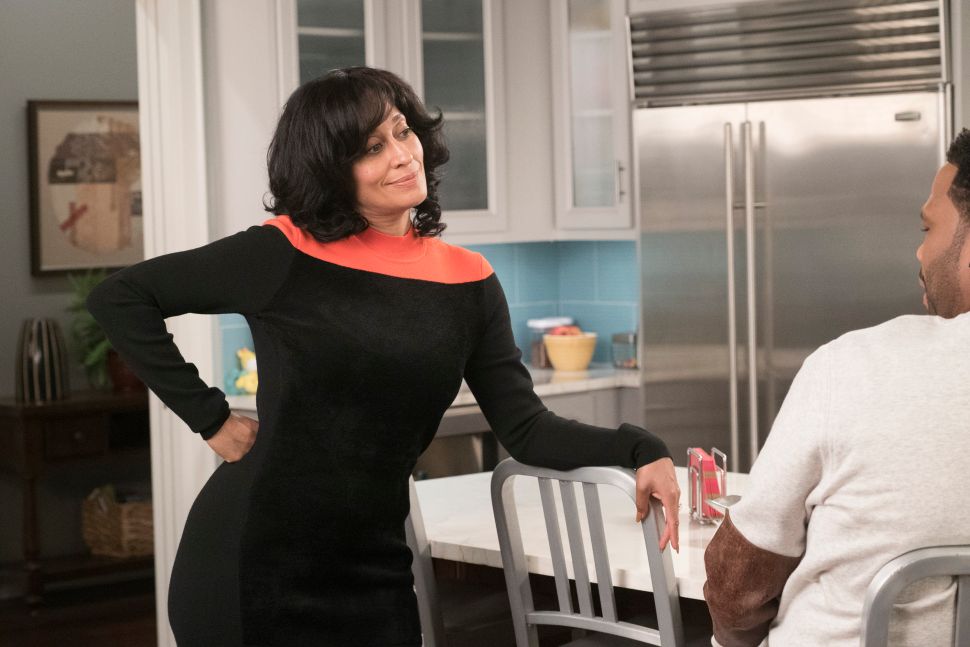 Favorites:
Tracee Ellis Ross (Black-ish)
Rachel Brosnahan (The Marvelous Mrs. Maisel)
Alison Brie (GLOW)
Allison Janney (Mom)
Pamela Aldon (Better Things)
Frankie Shaw (SMILF)
On the Bubble:
Debra Messing (Will and Grace)
Issa Rae (Insecure)
Jane Fonda (Grace and Frankie)
Lily Tomlin (Grace and Frankie)
Here we have an absolutely stacked race that any actress could win and it wouldn't be a surprise.
The Marvelous Mrs. Maisel is one of the five best shows on television right now, giving Brosnahan (who is fantastic in it) a leg up. Janney is a national treasure coming off an Oscar win, so don't be surprised if she adds an Emmy to her mantle. Aldon's Better Things is a gem, and Ross, Shaw and Brie are strong contenders.
There's really no "wrong" choice here that would result in a snarky "Biggest Snub" think piece after the ceremony.