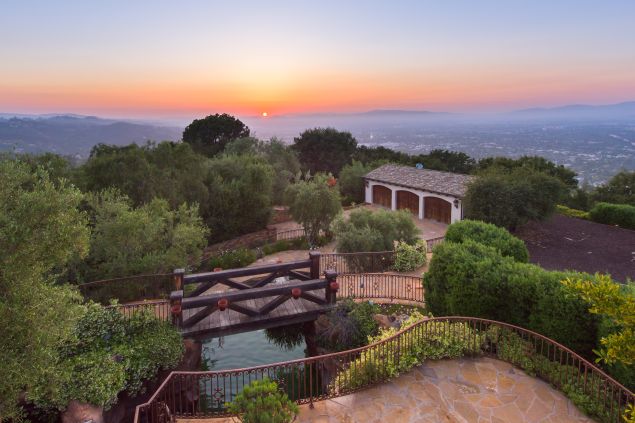 Erstwhile Desperate Housewives actress Eva Longoria really did not slow down before welcoming her first child. Sure, most soon-to-be parents might want to soak up those last few moments pre-crying baby by lounging in bed and binge watching reality tv, but not Longoria. Just one day before her son was born, she decided to get serious about parting with her Hollywood Hills pad.
Longoria paid Tom Cruise, who she called a "lovely person," $11.4 million for the compound in 2015, and she told Architectural Digest about the renovation process just last year. Alas, Longoria and her husband, Jose Bastón, didn't complete the remodel before they listed it for $14 million in November 2017.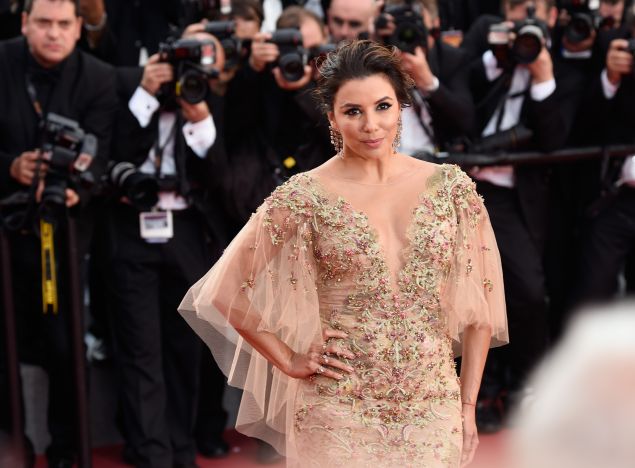 The 2.75-acre property didn't garner too much interest, as it sat on the market until it was removed last month. It reappeared June 18, with a brokerage switch to Kevin Dees and Mauricio Umansky at The Agency and a price cut to $11 million. Yes, she's willing to take a loss.
Even though Longoria and Bastón weren't able to finish the renovation, there are already proposed plans in place from architect Mark Rios.
The estate is composed of two separate livable residences, in addition to two studios and a stone cottage, which could be a wine tasting/storage room. Let's go for the vino situation, because there is definitely more than enough room for extra winter clothes elsewhere on the palatial grounds.
The main house is a three-bedroom, three-bathroom French villa overlooking the pool, with oak floors, Venetian plaster and a farmhouse kitchen. The secondary country abode (maybe for when you need a getaway but can't go too far for the weekend, or are bored with your family, but really unclear) is composed of four bedrooms and four bathrooms.
And as would be expected of anywhere Cruise would ever inhabit, it's ultra private, and hidden behind gates at the end Torreyson Drive, with gardens, trees and greenery creating even more of a barrier. There's also a pond/unknown body of water with an actual private bridge, which is very storybrook.
This is the second home Longoria has tried to part with since the beginning of the year, as she offered her longtime Hollywood Dell house for sale in March. It just went into contract yesterday, so perhaps that prompted her to amp up her attempts to find a buyer for this place.
At least Longoria and Bastón already know where they'll be living next—they paid $13.5 million for a massive 11,018-square-foot pad in Beverly Hills last November, right around the time she started shopping Cruise's former compound around.