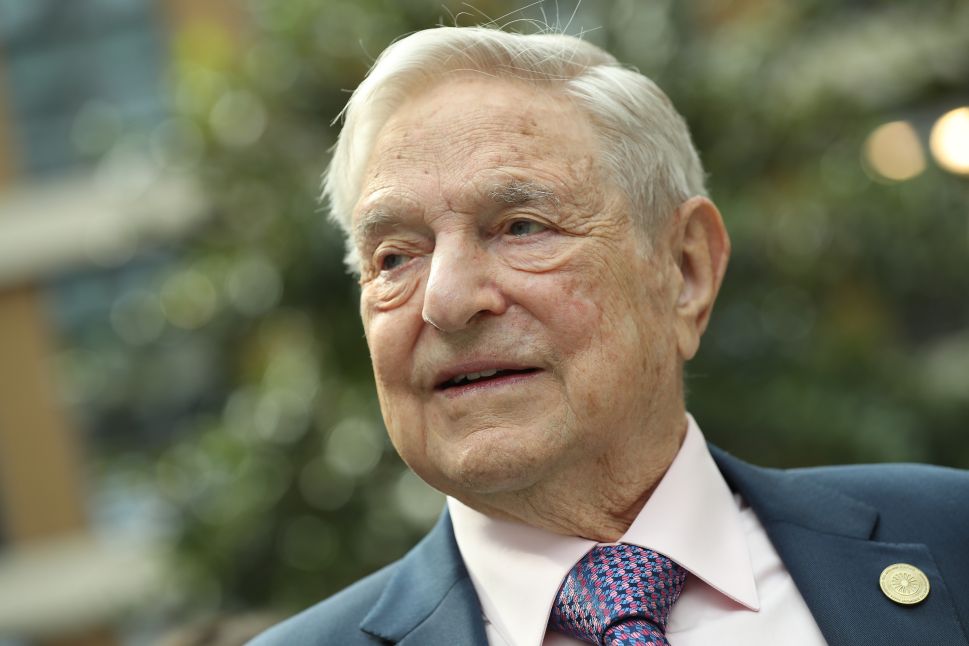 In a rare interview with The Washington Post, billionaire investor George Soros conceded he was blindsided by President Donald Trump's election.
"Apparently, I was living in my own bubble," Soros told the publication last Thursday, calling Trump "a narcissist" who was "willing to destroy the world."
But rather than withdraw from the political arena, the 87-year-old Holocaust survivor is pushing back against nationalism with an estimated $15 million in donations to Democratic candidates during this year's midterms.
Soros is choosing his beneficiaries selectively: His largest donation this cycle for $5 million was designated to Win Justice, a voter-mobilization group focused on minorities in swing-states. He is also targeting district attorney races, though he hit "a brick wall" after three of his preferred candidates in California lost their primaries last Tuesday.
One lawmaker who will not receive the billionaire's blessing is Senator Kirsten Gillibrand (D-N.Y.), whom Soros resents for encouraging the ousting of Senator Al Franken (D-Minn.) to "improve her chances" for a prospective presidential run.
In the lead up to 2020, Soros will look for a candidate cut from a different mold than Hillary Clinton to enthusiastically champion his values of globalism.
"She was too much like a schoolmarm," reflected Soros on the former Democratic nominee. "Talking down to people… instead of listening to them."
After funneling at least $25 million into mobilization efforts to elect Clinton, Soros diagnosed Trump's election as a manipulation in public opinion, telling the Post: "It is so much easier to destroy trust than to build it up."
Driven to restore Western institutions and order, the billionaire is excited to deploy his resources and subsequently change the political landscape.
"The bigger the danger, the bigger the threat, the more I feel engaged to confront it," added Soros. "So in that sense, yes, I redouble my efforts."