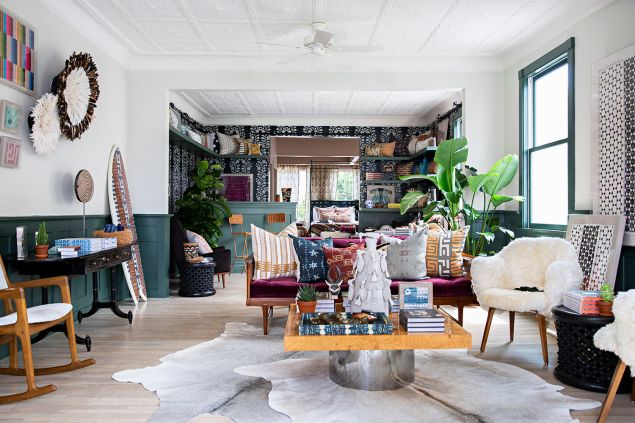 The ritual trek to the Hamptons may have started the second it hit 5:00 pm on the Friday of Memorial Day Weekend, but the summer season only officially began this week. If you weren't aware of that, just check Instagram for the plethora of #solstice photos that surely inundated your usual summertime feed of pool floats, sunsets and rosé.
As always, new shops, studios and restaurants arrived alongside mainstays throughout the east end. We already detailed some of the top additions to the scene, but there will also be a ton of pop-ups making a temporary guest appearance in the Hamptons this year. Here's our guide to the shops, restaurants and lifestyle pop-ups you won't want to miss.
Goop is back out east, but this time it's a reimagined general store in Sag Harbor, because of course it is. The thoroughly goop-y summer residence will host dinners and parties outside throughout the season. It includes home, fashion, beauty, wellness and even food, and there's a special Hamptons edit, too—Eberjey is in stock for the first time ever. There are also in-store exclusives, like a casual $439 goop x Linus Bike.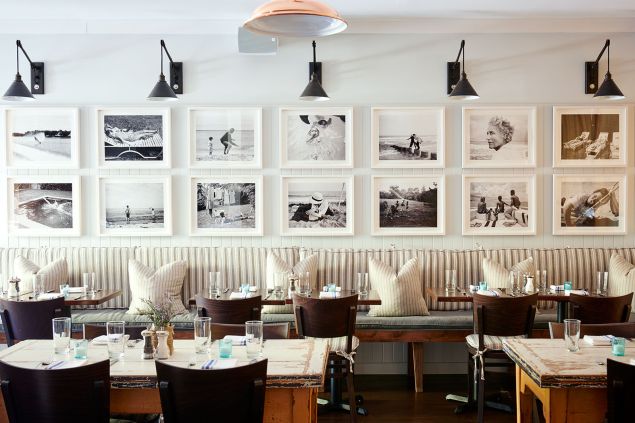 Greenwich Village sushi spot Shuko is serving its buzzy Japanese bites at East Hampton's Highway Restaurant starting July 6 and running through August 31. It's only there on Fridays and Saturdays in July, but there will also be a Thursday seating in August. You can opt for the extravagant 16-piece omakase at the bar, or go for the a la carte in the dining room.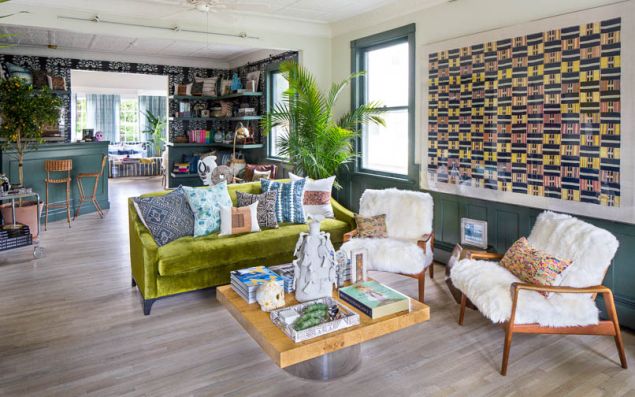 St. Frank has come a long way since its beginnings of just framed textiles, and the ethical home decor line is popping up at their self-titled The Cottage in East Hampton through the end of September. The entire collection is shoppable at this boutique, including furniture, accessories and even the surfboard collab with Gary Linden. The store is designed as a coastal summer home, with St. Frank wallpaper and curtains installed, too.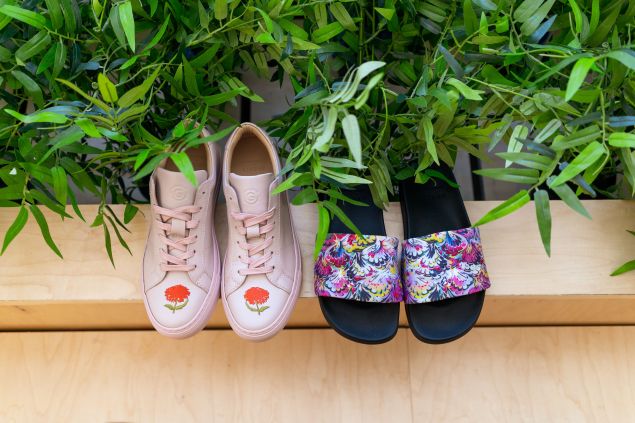 Brooklyn-based fancy sneaker company Greats has a shop-in-shop at Cynthia Rowley's Montauk boutique this summer to celebrate their collaboration. The exclusive collection of slides and sneakers will be in stock, in addition to other Greats styles. If you're set on getting a pair of the whimsical CR x Greats shoes, you better hurry out there—the pop-up is only up through the end of June.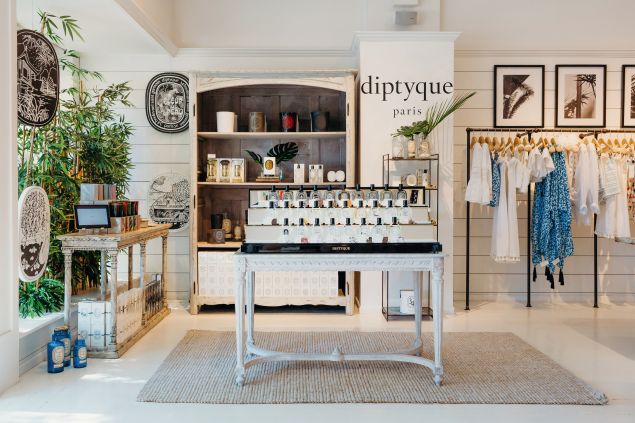 Devotees of Parisian perfumer Diptyque will be thrilled to know it is partnering with Club Monaco in Southampton. The limited summer pop-up is open through August 28, and you can shop a curated selection of personal and home scents as well as candles. The French fragrance brand is hosting a number of events and activities at the store during the season—keep an eye out on Bastille Day.
Soho-based natural beauty and wellness shop STAE has a spot in Surf Lodge's lobby for the entire summer. STAE is composed of brands that use entirely natural and chemical-free ingredients, such as Tata Harper, Sakara, Linne Botanicals and Well Told Health. Their chic curated edit also includes CBD and Cannabis products, from brands including Lord Jones, Lily CBD and Victorine Sex Oil.
Chef David Bouhadana's omakase concept is here for all your sushi needs in the Hamptons this summer. Sushi by Bou's first foray out east is in Southampton, where it's open for lunch and dinner at Jue Lan Club. There's a $100 60-minute dinner omakase or a $50 30-minute lunch offering, and weekend reservations are recommended—Bouhadana will be there to help out on Saturdays and Sundays.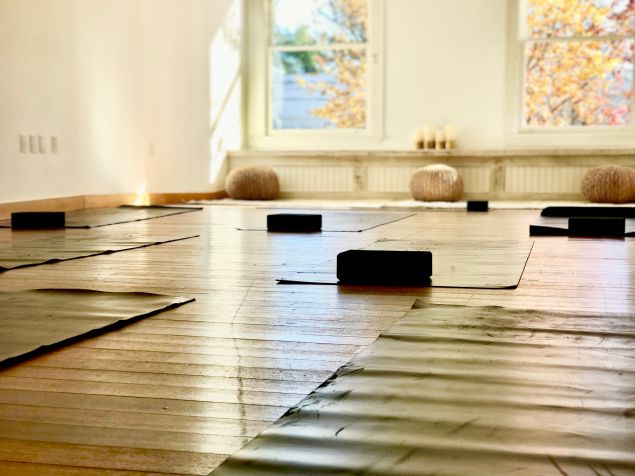 BYoga just opened its first Montauk location last year, and thankfully this summer you won't need to make the endless voyage to the depths of the east end for this wellness class. It has a pop-up in Loft35's East Hampton space for the duration of the season, with classes offered seven days a week. Each class is a different experience, and is themed around earth, water and fire.
AYR Beach House is back in Sag Harbor this year. Shop easy items like jeans, tees and breezy dresses in the boutique, which gets new products delivered each week. The store, filled with marble tables and sand-filled boxes, contains items unique to this location, before they're available online.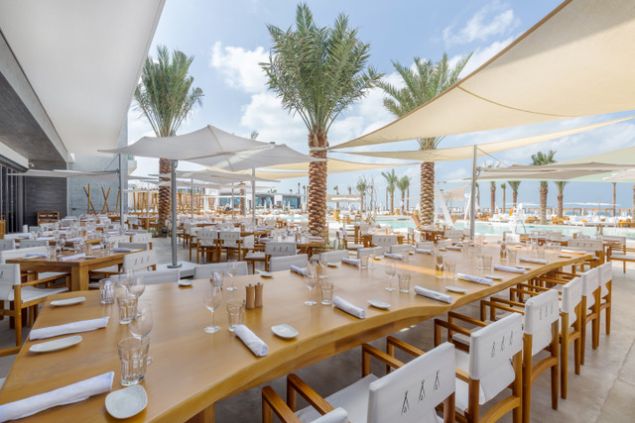 Nikki Beach has somehow opened everywhere from St. Barths, Bodrum, St. Tropez and Ibiza. The beach club is coming to Southampton, at Capri Hotel's Oreya, from June 29 to July 4, to celebrate America's birthday and all. The events and parties include a workout with 305 Fitness and two full days of peak #brunch, also known as excessive amounts of rosé. The top it all off, there will be a massive barbecue—and also a lot of champagne and music—on the last day of the pop-up.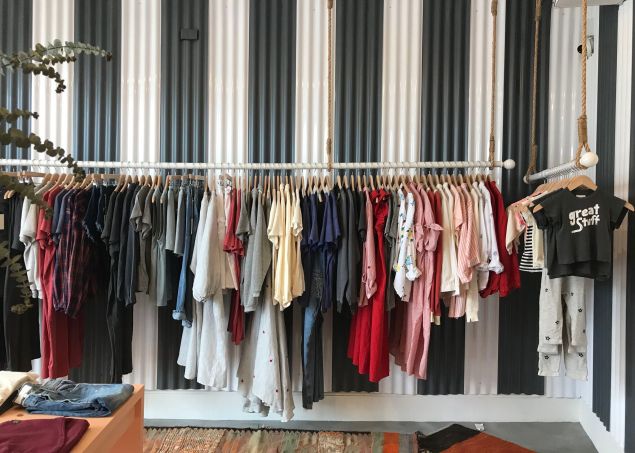 Los Angeles-based clothing line The GREAT is setting up shop inside Tenet's second Southampton location. A large selection of items including knits, denim and shoes will be available in the store, and those who still frequent the Hamptons in the off-season will be especially pleased—it's open through Thanksgiving.
Fashion and lifestyle brand Carbon38 is opening up a temporary shop in Bridgehampton again this summer. The company is hosting events like in-store facials with Varley, yoga at Wölffer Estate and a July 4 ice cream truck with free Carbon38 cones.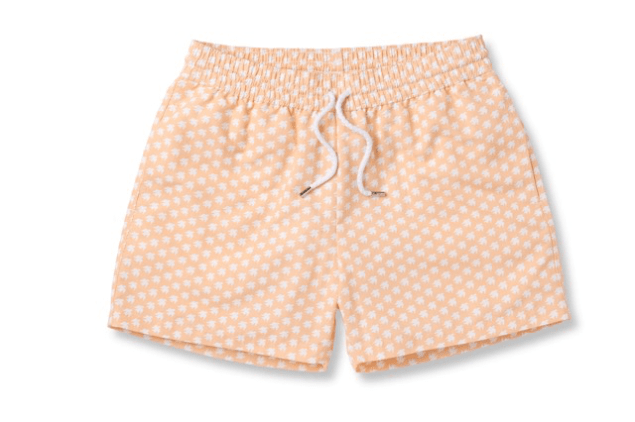 There's more than just the best gelato and sorbet ever at Sant Ambroeus this summer. The chic Italian eatery partnered with swim designer Frescobol Carioca to create a limited line of swim trunks, available for $220 for the duration of the season.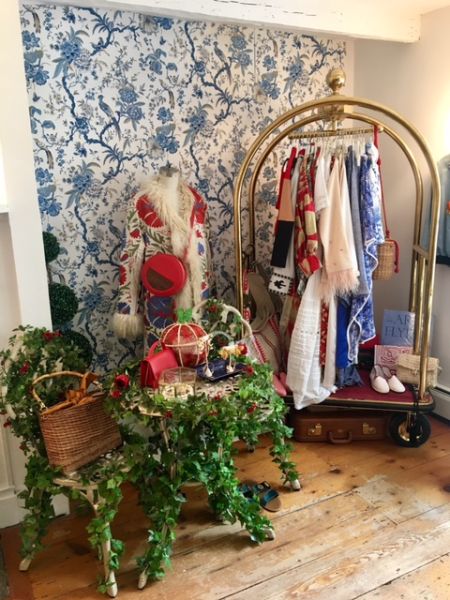 RAC Lifestyle is back in the Hamptons this summer, this time at Destination Haus in Amagansett. RAC offers distinctive items from select designers and artists, ranging from apparel to home décor. You can shop the carefully curated storefront, including many sustainable designers, at 249 Main Street through August 20. There's even an eco-friendly component, as they've already collaborated with Oceanic Global with an event to raise awareness for plastic pollution.
For the first time ever, David Zwirner Books is heading out east for the end of the season, holding a pop-up within Pilgrim Surf + Supply in Amagansett. The pop-up opens August 1 and will be there until September 16, so you can still stop by and browse the curated selection of books after Labor Day.
Luxury children's lifestyle brand Maisonette is popping up at Serena & Lily in Wainscott from August 8 to 19. There are different "mommy and me" themed activities each day, including collabs with Essie and Equinox as well as events hosted by Karolina Kurkova and Something Navy blogger Arielle Charnas.