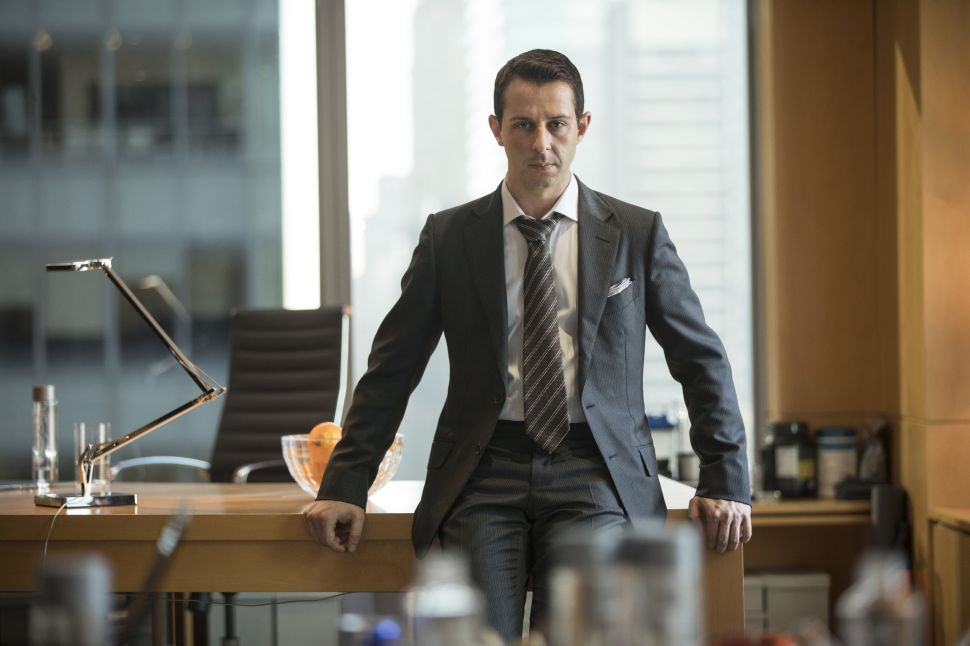 HBO's new drama Succession is a tad absurd, but absurdity seems to hew closest to the real world these days. From British satirist Jesse Armstrong, Succession revolves around a fictional American global-media family that is "not only rich and powerful, but also powerfully dysfunctional."
Sounds properly juicy for HBO.
Executive produced by Adam McKay (The Big Short), who also directed the pilot, Succession sees media conglomerate patriarch Logan Roy (Brian Cox) reverse course at the 11th hour of his plan to step aside so that middle son Kendall (Jeremy Strong) could assume control of the company. From there, corporate jockeying, power struggles and familial drama ensue.
Despite the ongoing coverage of 20th Century Fox's sale to Disney and the ever present Murdoch family in the global media arena, Strong promises that the show is not based on the enigmatic family. He does, however, note one particular inspiration.
"I'm very lucky to have a very nurturing, close family," Strong told Vulture. "But I thought a lot about the question of legacy, and of heroes that we might have, and the anxiety of influence. In one of the books I read about the Murdoch family—and this is not a show about the Murdochs, I probably can't say that enough—I read that the only language that Rupert understood was the language of strength. What is it like for a person who speaks a different language, one of sensitivity? To not feel like your father's son? These two men are inseparably linked, but also devouring each other."
From The Sopranos to Deadwood and The Wire, HBO has always opted for Greek tragedies gussied up in genre settings or modern day trappings. Love it or hate it, the family drama and professional rivalries of Succession are no different, something which initially sparked Strong's interest when reading the script.
"The King Lear-meets-the-media-industrial-complex thing," Strong said when the outlet asked what he saw in Succession's story. "Being an actor adjacent to the media industry, I pay attention to that landscape. I've always been fascinated by the kind of Shakespearean drama of these power struggles that happen in these families or at the studios."
Succession airs Sunday nights on HBO.