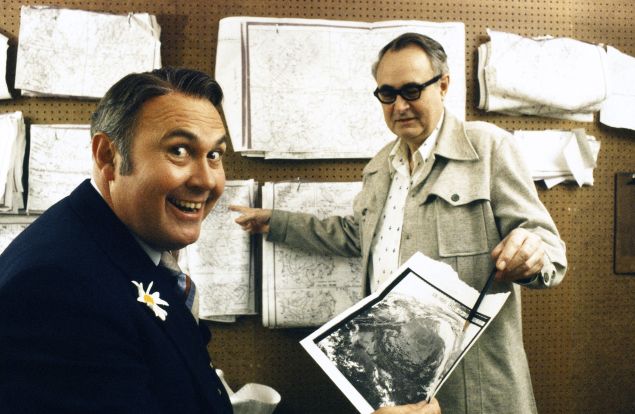 Today's meteorologists have more tools available to them than they could ever use at once, so much so that forecasting the weather is both an art and a science.
But before satellites and computers, people didn't have much to go on when trying to figure out what the weather would be like later that day, much less tomorrow and beyond. This pre-meteorology era is the period that gave us much of the folklore people still reference today.
The most popular and widely-known saying is "red sky at night, sailor's delight; red sky by morning, sailors take warning." This phrase is at least as old as the Bible, and it has some truth to it. Weather systems in the northern hemisphere generally move from west to east, so if there's a colorful sunrise—meaning clouds to the west—it means rough weather could approach during the day. However, if the clouds catch the sunset as they depart to the east, it means the weather will probably be calm tomorrow.
Later on, with the invention of basic weather instruments, things got a little more scientific. Modern thermometers were common by the 1700s, and barometers came into use over the following century. These new-fangled observation tools made accurate record-keeping possible. Thomas Jefferson, famous for dabbling in writing and architecture, was also a studious weather observer who took near-daily records of the temperature, air pressure, and notable weather events at home in Virginia and on his travels.
The next major technological leap came when the electric telegraph in the 19th century allowed people to quickly spread weather information across long distances, leading to the development and use of weather charts. These maps allowed people to see weather conditions and large-scale patterns across entire continents, making it possible to quickly spot hazardous areas.
Although meteorological knowledge wasn't very advanced at this point, people knew how to spot basic patterns and make an educated guess as to what could happen next. For example, rising air pressure is associated with calmer weather, so if the barometer showed air pressure trending upward, people knew to expect calm weather. On the other hand, falling pressures signaled stormy weather ahead.
Once the 1900s arrived, the evolution of meteorological tools and knowledge advanced rapidly. Scientists began tying instruments to weather balloons to sample temperature, moisture and winds through the atmosphere. This simple advance became critical in understanding how the weather works and making forecasts.
During World War II, scientists discovered weather radar when they used radar to locate enemy aircraft but found rain showers instead. Shortly thereafter, in the 1950s, basic computer weather models came out. They gradually advanced over the next few decades—the Doppler effect, which allows us to see winds within rain, was added to radars in the 1980s—and modern computer models are so advanced that they can accurately spot patterns up to a week or more in advance.
Our weather models have advanced so quickly that a three-day temperature forecast today is about as accurate as a one-day forecast was just 30 years ago. These recent advances in technology make our world safer than it was for our parents and grandparents, and future advances will leave the next generations better off than we are today.