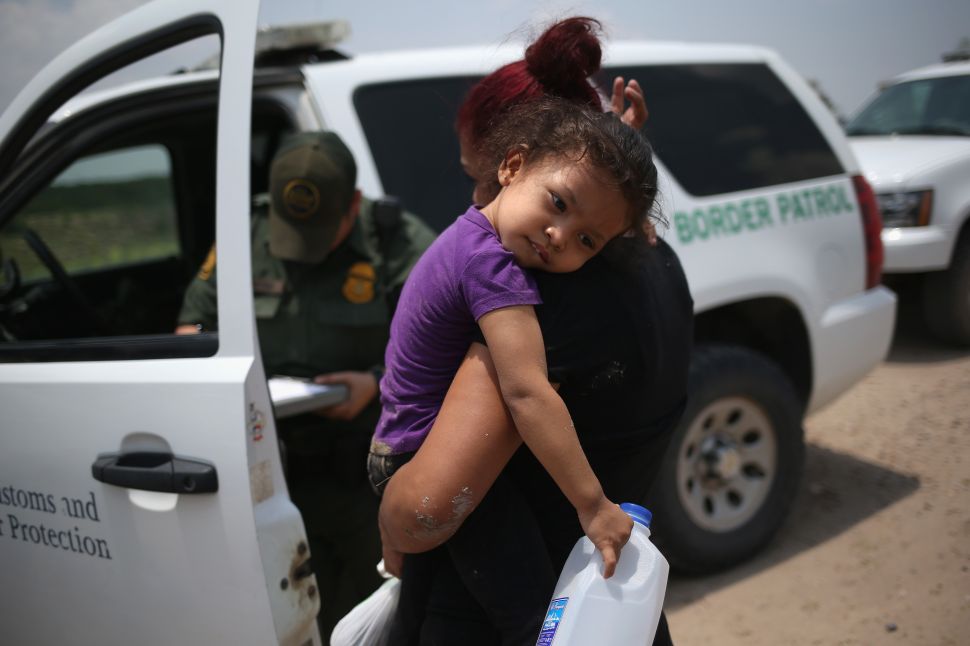 A social services agency located in southern New Jersey has received 20 immigrant children within the past month, according to a new report from NJ.com. The shelter, called the Center for Family Services, now holds a total of 27 children, with three being victims of the Trump administration's recently halted policy of separating families at the border.
The center has a contract for $4 million with the Department of Health and Human Services to house the children. On average, children passing through the Center for Family Services stay 30 days, after which they are hopefully reunited with family members in the area. Prior to the Trump administration's implementation of a policy prosecuting all illegal entries and breaking up migrant families, the center housed minors who had crossed the border unaccompanied.
Jen Hammill, the associate vice president of development and public relations for the agency, told NorthJersey.com: "These children have needed a safe place to live while teams are working on family reunification, and we are providing that safe home as we do for any child who comes to us who is vulnerable, who is disadvantaged, who needs a safe place to live while we work on family reunification."
New Jersey remains one of the top destinations in the U.S. for unaccompanied migrant children. According to the Office of Refugee Resettlement, since the beginning of 2018, over a thousand children have been sent to sponsor families in New Jersey.
With one of the largest immigrant populations in the country, New Jersey also saw a staggering 42 percent increase in arrests carried out by U.S. Immigration and Customs Enforcement (ICE) this year, 12 percent above the national increase.
Although President Trump signed an executive order on Thursday to end the separation of families, more immigrant children could still be sent to New Jersey centers as locations closer to the border fill up.
New Jersey is also joining 10 other states in filing a lawsuit against the federal government regarding the separation of families, Attorney General Gurbir Grewal announced on Thursday.
"More than 2,000 children remain separated from their parents, and there's no apparent plan to reunite them," Grewal said in a statement. "The president's executive order falls far short of solving the problem that the president himself created, and in the coming days, we will be filing a lawsuit. Our country deserves better."