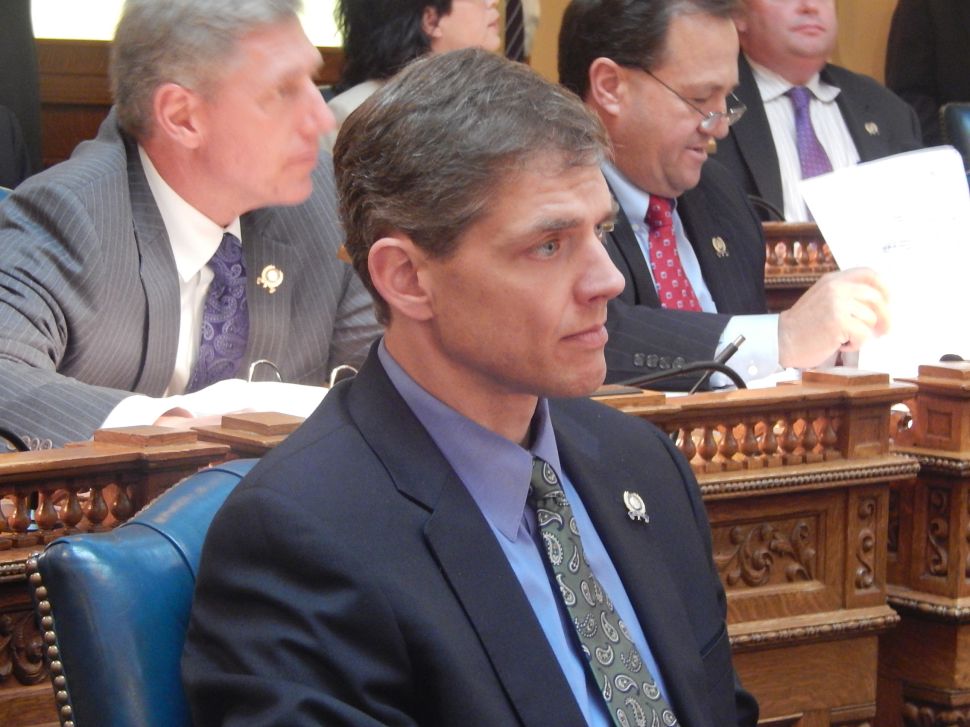 Jay Webber won the Republican nomination for Congress in New Jersey's 11th district on Tuesday night, prevailing in a competitive primary race to replace retiring Rep. Rodney Frelinghuysen.
Webber, a conservative assemblyman from Morris County, had 42 percent of the vote as of 10:20 p.m., according to the New York Times. 
Peter DeNeufville, one of former Gov. Chris Christie's top fundraisers, followed with nearly 33 percent. Antony Ghee, an investment banker and Army Reserve major, had 17 percent. Candidates Patrick Allocco and Martin Hewitt finished with nearly 5 percent and 4 percent, respectively.
Webber will face Democratic nominee Mikie Sherrill, a former Nacy helicopter pilot and federal prosecutor, in the Nov. 6 general election. Sherrill won her primary election Tuesday with 76 percent of the vote as of 10:20 p.m., the Times reported.
Democrats are making the 11th district one of their top targets ahead of this year's midterm election as they try to seize on President Trump's unpopularity in New Jersey and make gains in the Republican-controlled House.
Frelinghuysen, a 23-year incumbent and chairman of the powerful House Appropriations Committee, announced in January that he would retire, avoiding what would have been his toughest reelection bid.
Webber, who was first elected to the Assembly in 2008, jumped in the race a week later. Known as a staunch conservative who is pro-life and pro-gun, he also served as chairman of the New Jersey Republican State Committee from 2009 to 2011.
The 11th district is considered a toss-up, according to Cook Political Report, a Washington-based publication that tracks congressional races.