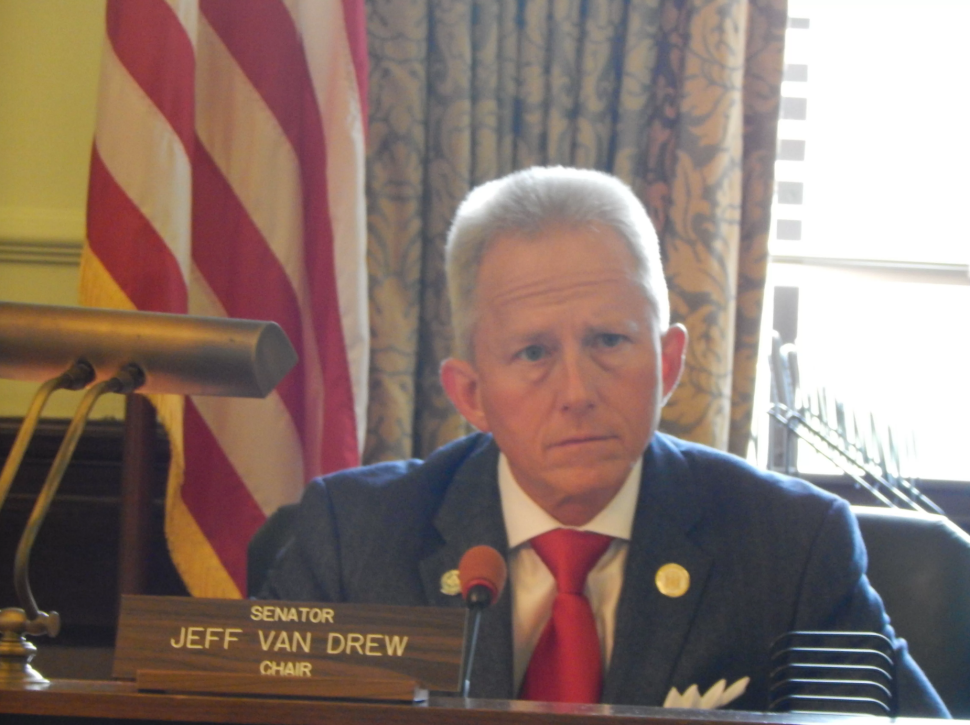 Jeff Van Drew won the Democratic nomination for Congress in New Jersey's 2nd district Tuesday night, cruising to victory in a primary against more progressive candidates.
Van Drew, a conservative-leaning state senator from Cape May, had 57 percent of the vote as of 9:30 p.m., according to the New York Times.
His closest competition came from Tanzie Youngblood, a retired teacher who received nearly 21 percent. William Cunningham, a former staffer for Cory Booker, garnered 13 percent of the vote, while activist Nate Kleinman had nearly 9 percent.
It was unclear as of 9:30 p.m. who Van Drew will face in the Nov. 6 general election to replace retiring Republican Rep. Frank LoBiondo.
The retirement of LoBiondo, a fixture of New Jersey politics for more than three decades, reshaped the political dynamics in the sprawling South Jersey district. Although Republicans have held the 2nd district seat for the last 24 years, Van Drew is considered the favorite to flip the district for Democrats.
Democratic Party leaders quickly coalesced around Van Drew, who received the backing of all eight county committees in the district and South Jersey powerbroker George Norcross. Van Drew raised roughly $631,500 for his primary campaign as of May 16, according to filings with the Federal Election Commission.
Despite his party establishment support, some progressives criticized Van Drew's record, which included votes against raising the minimum wage, gay marriage and gun control measures.
The district currently leans Democrat, according to Cook Political Report, a Washington-based publication that tracks congressional races.