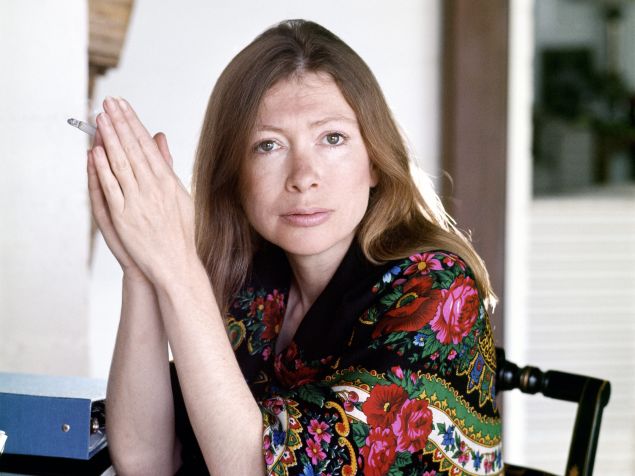 Before Joan Didion became a literary icon, inspired documentaries and starred in Céline ads, she lived in Sacramento.
The effortlessly cool novelist and journalist may very well be one of the city's most famous exports, as fellow Sacramento native Greta Gerwig acknowledges in Lady Bird—the Oscar-nominated film, set in her hometown, begins with an epigraph of Didion's famed quote, "Anybody who talks about California hedonism has never spent a Christmas in Sacramento."
And now, Didion's last home in the California capital is on the market, with a $1.75 million asking price.
Didion's family moved to the house when Didion was a teenager; they'd previously been living in another home nearby. The Slouching Towards Bethlehem writer lived there during her final two years in the city, before she headed to college at Berkeley in 1952.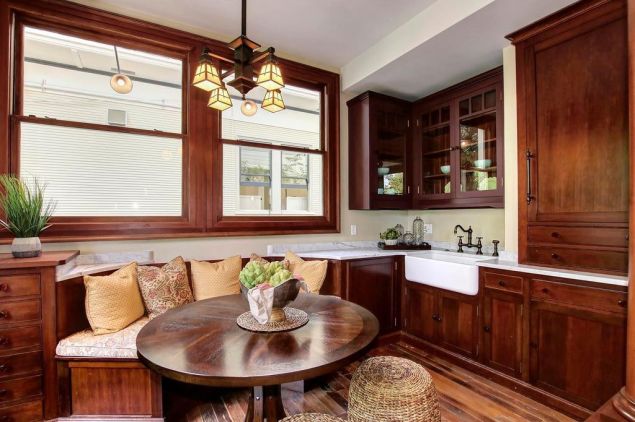 The 4,639-square-foot residence dates back to 1910; it was commissioned by Mary Kendall Ross-Roan. It is now appropriately known as The Didion House. "One of my aunts had been living there and she decided to sell it [in 2007]," Didion told Sactown Magazine in 2012. "It was an odd house for Sacramento in that it was not Victorian or Edwardian."
The most recent occupants, Chris and Julie Dolan, bought the three-story home in 2008, and embarked on an interior renovation shortly thereafter, according to the Sacramento Bee.
The four-bedroom, 2.5-bathroom abode is the result of "painstaking preservation," says the listing held by Cook Realty broker James Walker, with plenty of wood paneling and beamed ceilings. There are wood floors throughout, as well as a fireplace, columns and and a sliver of exposed brick.
The formal dining room features a more ornate ceiling with intricate moldings and a glitzy chandelier, while the kitchen is fitted with marble countertops, stainless steel appliances and a built-in breakfast banquette. There's also a library with built-in bookshelves, though there's plenty of room for all the Didion collections you could ever dream of.
Legions of loyal Didion fans are already getting a glimpse at the new offering, as over 200 people popped over during an open house just days ago. We wonder if it's getting as many visitors as the big blue house featured in Lady Bird. Gerwig said excitable fans were constantly bombarding the property after the film was released, but somehow, we think the Didion House will manage to eclipse that.