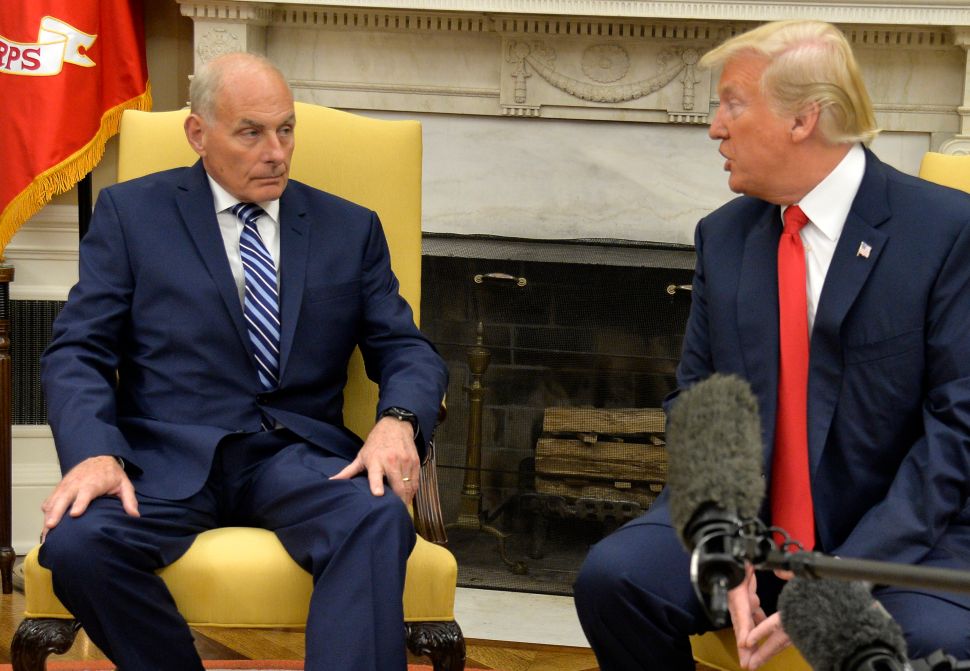 On Wednesday, President Trump pardoned Alice Johnson, a first time non-violent drug offender, after meeting with lifestyle mogul Kim Kardashian a week prior. The president's decision to grant Johnson clemency, however, came under fire by White House chief of staff John Kelly.
After last week's prison reform meeting at the White House, wherein Kardashian made the case for Johnson's pardoning, Kelly advocated against granting Johnson clemency, according to CNN. Sources also told the outlet that Trump's pardoning sprees have sometimes jolted his staff, surprising even those receiving a pardon.
"I have never met President Trump in my life," conservative filmmaker Dinesh D'Souza, who received a pardon from the president last week, told CNN on Tuesday. "I have spoken to him once before on the telephone, but I have never met him. The time I talked to him about my pardon was only the second time I've spoken to him, ever."
The White House is expecting to issue pardons to over 30 individuals, many of whom Trump believes were unfairly targeted by the Justice Department. Those who have already received pardons from the president include D'Souza, former Dick Cheney aide Scooter Libby, controversial Arizona sheriff Joe Arpaio and the late heavyweight boxing champion Jack Johnson.
The president also claimed he has the power to pardon himself, though his legal counsel Rudy Giuliani clarified this wouldn't guard against impeachment.
It is unclear why Kelly reportedly voiced opposition to the pardon of Alice Johnson. The White House did not respond to Observer's request for inquiry by the time of publication.