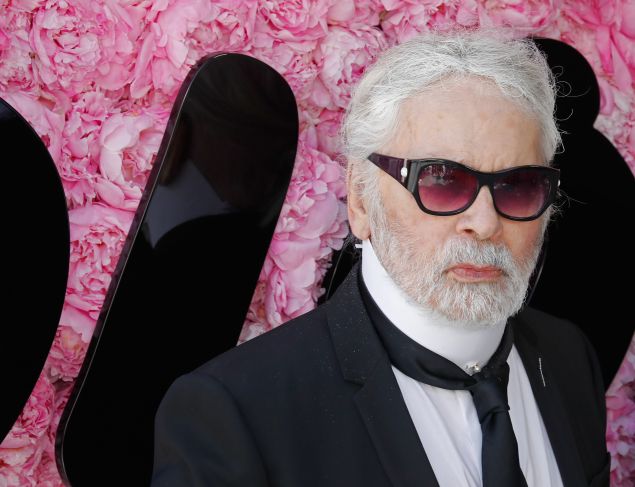 A true house of couture is up for grabs on the Elbe River, as the Hamburg villa once owned by fashion powerhouse Karl Lagerfeld is for sale.
Lagerfeld bought the German house, located in the Blankenese neighborhood, in 1991, but the three-bedroom residence dates all the way back to the 1920s. It was originally built as a single-story, Roman-inspired villa that was essentially a fancy bachelor pad.
A second floor was added in 1927, and it was known as Villa Schüler for nearly 60 years until Lagerfeld moved in. The German-born designer renamed it Villa Jako, in honor of his late partner, Parisian socialite Jacques de Bascher.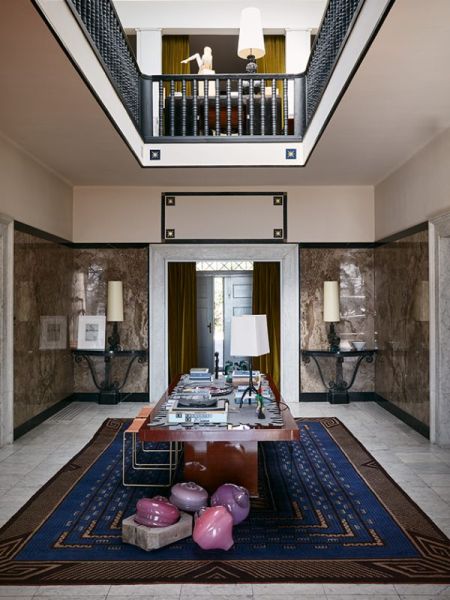 Lagerfeld brought in the Hamburg-based art conservator Renate Kant to restore the three-acre property, and he added an internal staircase for the two main floors, which together span around 4,800 square feet.
The Chanel and Fendi creative director shot the campaign for his Jako fragrance on the grounds, and wrote about the home in his 1997 tome Ein Deutsches Haus, which translates to A German House.
He eventually parted with the retreat around 1998—he told Engel & Völkers' GG that it's "impossible to live on the Elbe. You spend all your time looking out at the river. You ended up becoming lazy." We can't imagine anyone describing the iconic designer as lazy, but sure. Anyway, it's not like he's lacking in homes—he's owned  numerous properties in Paris, Brittany, Monaco, Vermont and New York.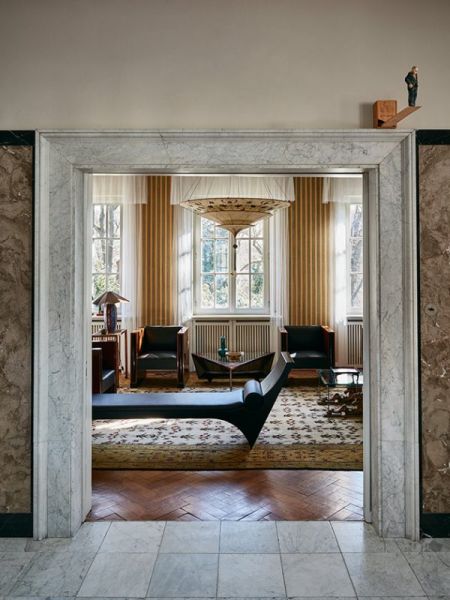 And now, the house is back on the market, with a €10 million price tag attached—that's approximately $11.61 million, also known as a whole lot of Chanel handbags or Fendi fur monster puffs.
There is a glass dome in the atrium, while a living room features coffered ceilings trimmed in gold leaf and original herringbone parquet floors. One of the hallways is transformed into a library with bookshelves and plush velvet drapery. Opulent neo-classical details remain, like the covered Roman water pool right in the entry foyer and numerous columns throughout.
A few of Lagerfeld's aesthetic touches remain, though he owned the home before he was given his beloved cat, Choupette, who surely would have had her own wing—he's even designed a line of accessories dedicated to the feline, who has over 100,000 followers on Instagram.