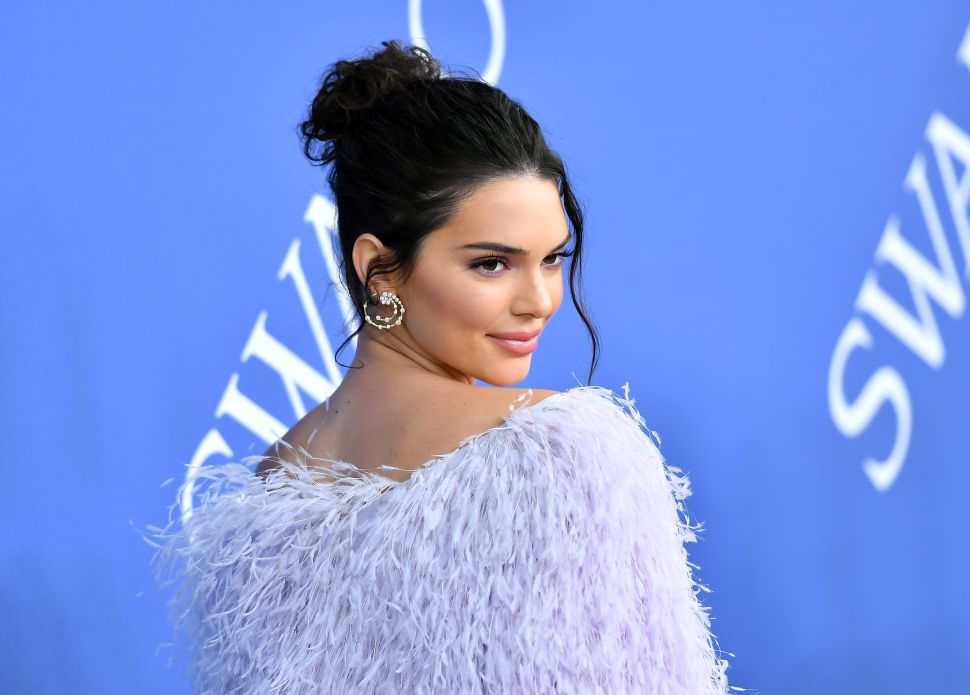 This summer has already brought us Ariana Grande and Pete Davidson's speedy engagement and aggressive TMI, as well as the question mark relationship that is Priyanka Chopra and Nick Jonas. There must be something in the air that's putting every couple on the über fast track, because now reality star Kendall Jenner is joining in.
She's hitting a relationship milestone with NBA star Ben Simmons, as they're reportedly already living together in Los Angeles—maybe that whole Anwar Hadid situation was just a blip on the radar.
The model and the Philadelphia 76ers basketball player are reportedly shacking up in a $25,000 a month rental house in the Beverly Grove section of Los Angeles, according to TMZ.
Yes, there have been photos snapped of the couple entering and leaving the five-bedroom, six-bathroom pad, but perhaps Jenner is just visiting her pal at his luxe two-story home. It's definitely more convenient than heading to the Kardashian headquarters, also known as Calabasas, where pretty much the entire family owns at least one mega-mansion.
Jenner, however, opted outside of the encalve, as last year she paid $8.55 million for a gated house in Mulholland Estates, which once belonged to Charlie Sheen. Alas, according to documents obtained by TMZ, she's been busy renovating and remodeling that Beverly Hills residence and received permits to remove and replace the fireplace, update the kitchens and redo the roof, so maybe she is cohabitating with her summer fling for the season.
Jenner could do worse than this 4,150-square-foot home. It's super modern, with an open floor plan, fireplace in the living room, kitchen with a breakfast counter and sleek appliances throughout. Hopefully, Jenner manages to make do with the custom closet situation—never forget when she abandoned her Westwood apartment after bemoaning the lack of closet space.
There's also a private backyard accessed through sliding doors, complete with a pool, spa and lounging area, in addition to an outdoor fireplace.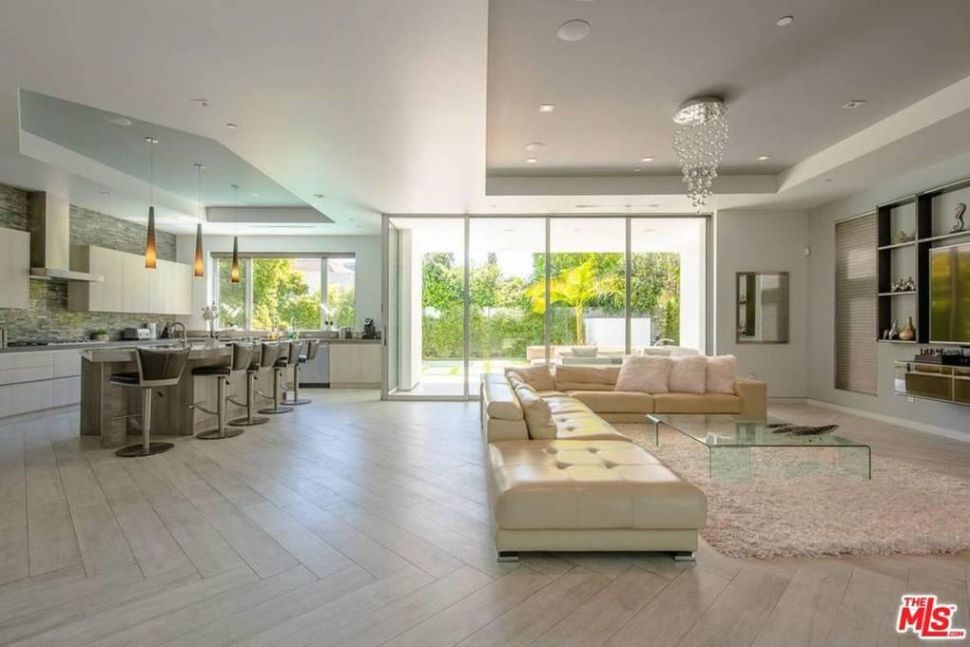 Jenner and Simmons appear to be getting to know the area; they were biking together around The Grove in West Hollywood earlier in June. They must have taken a cue from Leonardo DiCaprio and his two ever-present accessories: a CitiBike and a Victoria's Secret model. All they're missing is an awards show vape.