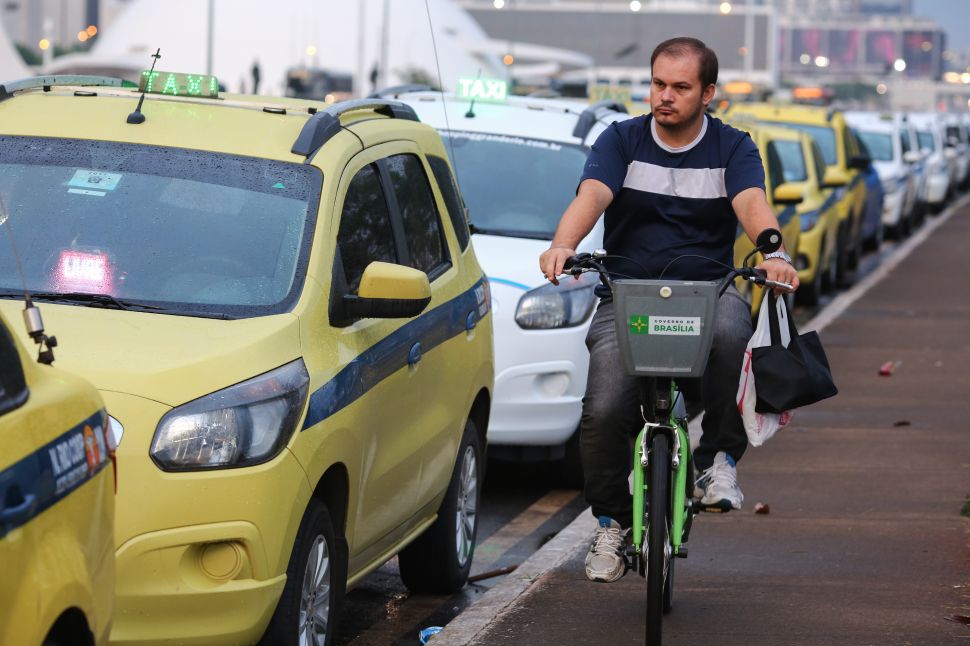 The emergence of shared economy platforms like Uber, Lyft and Airbnb over the past decade has created millions of income-generating gigs, if not jobs by traditional definition. As of 2017, Uber and Lyft combined have one million drivers in the U.S., and over half a million Americans have their homes listed on Airbnb. Not to mention, there are a lot of lesser-known platforms with similar business models.
What's their impact on the overall workforce? Surprising, not much, according to the Bureau of Labor Statistics, the most reliable government source for labor market data.
As of May 2017, the month during which a government survey was conducted, about 14 percent of the U.S. workforce, or 22 million people, participated in the gig economy. According to the Labor Department's categorization, these people are either contingent workers, people who don't expect their jobs to last, or independent contractors, those who hold multiple non-full-time jobs.
The finding is surprising and counterintuitive for two reasons.
First, the number of these "nontraditional workers" as a percentage of the total workforce barely changed from 2005, the last time the same survey was conducted. Also, 14 percent is significantly lower than what other gig economy studies have found.
A household income study by the Federal Reserve last month estimated that 30 percent of adults in the U.S. participated in the gig economy in 2017; a 2017 survey by Freelancers Union and UpWork found 35 percent of the U.S. workforce participated in freelance work in 2016; and a recent study by MBO Partner, a contingent workforce consultant, predicted that freelance workers will make up for half of the U.S. workforce by 2027.
So, what contributed to the wide discrepancy between the bureau's recent finding and other surveys?
The Labor Department, which oversees the Bureau of Labor Statistics, admitted the difficulty of tracking gig economy workers in a report back in 2016.
For one thing, the government survey doesn't count freelance workers who also hold regular 9-to-5 jobs as contingent workers or independent contractors. For example, an Uber driver who drives only on weekend nights while working a daytime job would be left out from the survey. Only a full-time Uber driver would fall under either category. The person also needs to be a legal worker to be counted.
Another major reason is that the government survey may have failed to count people who work less definable gigs through smaller platforms, such as TaskRabbit.
"No one from the government has ever called us," said Jeff Cavins, co-founder of Outdoorsy, a shared recreational vehicle rental service with over 35,000 leasers on the platform. "Even though many of our users make more money leasing out RVs with us than their regular jobs."
"We founded this company in 2015 after recognizing a strong demand of RVs," he told Observer. "There were over 18 million RVs registered in the U.S., but an average vehicle only got two weeks of use every year. In the meantime, 40 million vacationers were looking to rent an RV every year."
A typical user on Outdoorsy who leases out one RV can make $50,000 a year. People who lease out multiple vehicles can earn up to millions, Cavins said.
As a result, a growing number of leasers are doing this full time. Cavins noticed that the number of "power sellers" on Outdoorsy, those who use the platform heavily, has been on the rise in the past two years.