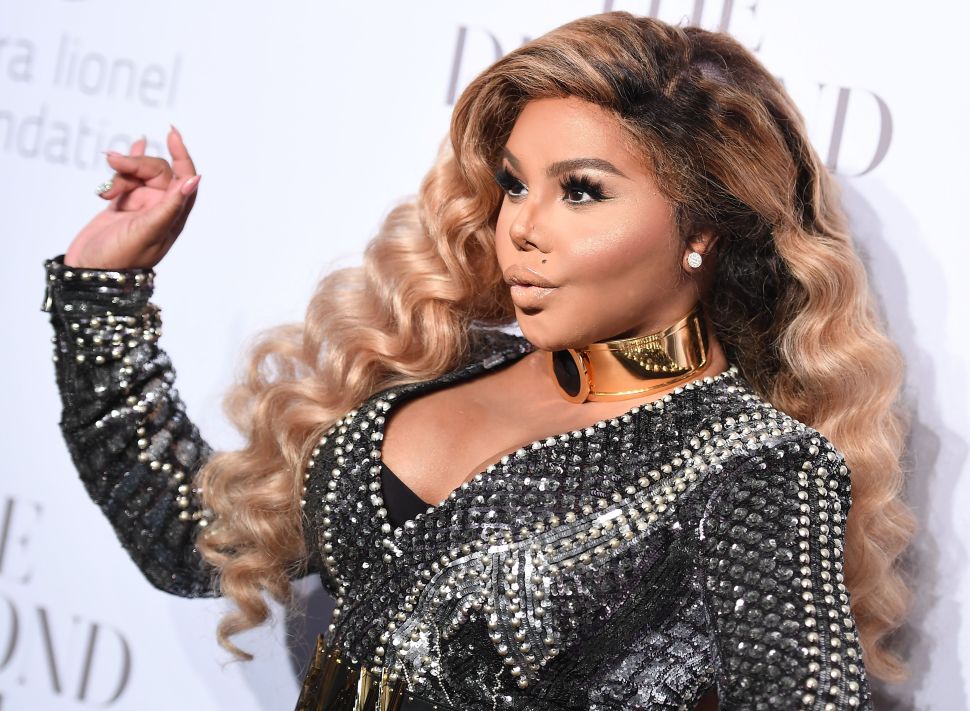 Grammy Award-winning rapper Lil Kim, known as the "Queen of Rap" and "Goddess of Hip Hop," was honored by the New York City Council's Black, Latino and Asian Caucus (BLAC) on Monday night as part of the annual African-American Music Appreciation Month that kicked off this month.
Bronx Councilman Andy King and other BLAC members gave a proclamation to Lil Kim, whose real name is Kimberly Denise Jones, a Brooklyn native, honoring her contributions to the hip-hop genre.
"I'm just gonna say this: Use us," Lil Kim said as she accepted the proclamation. "Use us in the industry. We have a voice, and we wanna represent our town, our city. I wanna say thank you to… Mayor Bill de Blasio and everyone on the Council for coming and making this happen because it's nice to be recognized and it's nice when people—they recognize your worth, your talent."
Still, she vowed to find ways to support her community and continue to do charity work.
"But at the same time, we wanna do anything that we can do to help you guys and help everyone from our town, our city and make it better," she continued. "Whatever we can do, use us. I've done charity work for many years, and now with me coming back, I'm gonna do charity work again. And I'm just gonna say: I am so happy and proud to be from Brooklyn."
Born in the Bedford-Stuyvesant section of Brooklyn, Lil Kim first rose to stardom in the mid-1990s and was discovered by the late hip-hop icon Notorious B.I.G. She is only one of three female rappers to have three platinum albums.
Lil Kim, who recently filed for bankruptcy, just dropped a teaser video for her new song "Spicy" featuring rapper Fabulous, which will be featured on her new album—a followup to her fourth studio album, The Naked Truth, which came out in 2005.
In 1979, then-President Jimmy Carter established African-American Music Appreciation Month, an annual commemoration of African-American music.
BLAC members also gave proclamations to "Love & Hip Hop" star Angela Simmons, a model and fashion designer who is the daughter of Rev. Run, one of the founding members of hip-hop group Run DMC; retired NBA player Charles Smith; couturier Daniel Day, who is known as Dapper Dan; and Mark Pitts, president of urban music at RCA Records.
"Today we are celebrating the 2018 power influencers, the African-American history month of music," Councilman Andy King said, garnering applause. "All of you have done great work in the industry. We are so proud to host you this year."