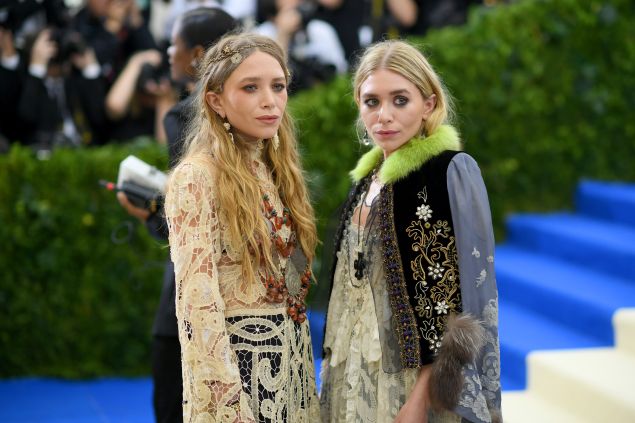 For most college freshmen, a miniature dorm with a twin bed, unknown roommate and bad lighting is an accepted part of the deal. This wasn't the case for the permanently smizing twins known as Mary-Kate and Ashley Olsen, who opted for a West Village penthouse in lieu of NYU housing.
The Olsens paid $7.43 million for the 5,731-square-foot condo at 1 Morton Square back in 2004, but they never actually moved into the five-bedroom apartment. Perhaps they couldn't decide who would get the 1,450-square-foot master suite, or were worried that the enormous dressing room simply would not accommodate the ridiculous collection of Balenciaga motorcycle bags and oversized hobo chic sweaters they possessed in the early aughts.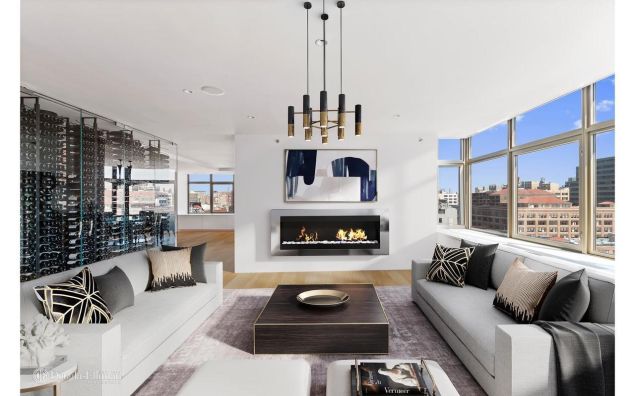 They eventually listed the unit for $12 million in 2007, which means they did manage to hang onto this aerie longer than they lasted at New York University—Mary-Kate was the first to leave, in 2005, while Ashley reportedly left later that year.
Alas, the twins found they had more difficulty offloading their sleek perch than they did selling $320 cotton The Row t-shirts. The home lingered on the market for no less than three years, before developer Bruce Eichner finally doled out a relatively paltry $7.7 million.
Sadly for Eichner, it appears the child actors-turned-fashion designers weren't alone in their real estate troubles here. Eichner did reside at 1 Morton Square, but after a decade, he listed the space for a staggering $25 million in October 2017. No interested party has emerged, and like the Olsens before him, Eichner inched the price down, first to $20 million, and now to a touch under $18 million.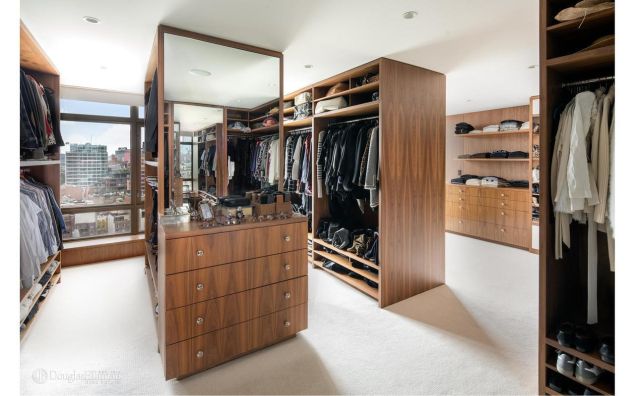 There's nothing wrong with the apartment—it's a full-floor penthouse with a private elevator, after all. It has a nice windowed eat-in kitchen with a separate breakfast area, where the Olsens could easily have sipped their venti Starbucks and chainsmoked Marlboros.
There's a formal dining room, a living room with a wood-burning fireplace and a 1,000-bottle glass wine fridge, according to the listing held by Douglas Elliman broker Lauren Muss.
The Olsens have since graduated to other New York dwellings, and just in case you weren't aware that their interests diverge, simply look at their chosen homes—Ashley opted for a brand-new $6.75 million Greenwich Village apartment, while Mary-Kate lives with her husband Olivier Sarkozy in a $13.5 million Turtle Bay townhouse.