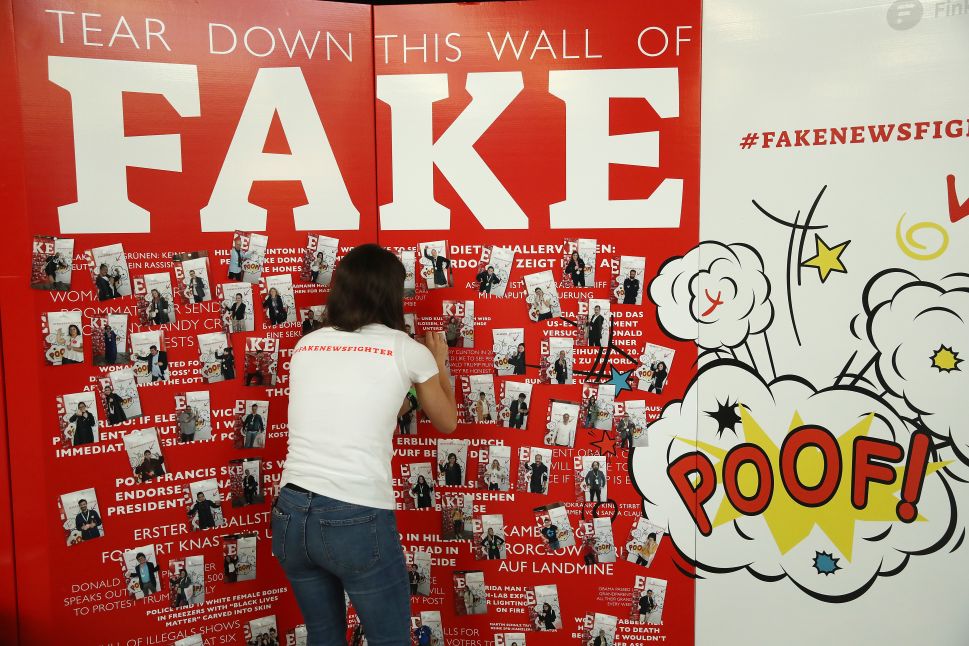 When the president yells "fake news" about any negative coverage, is it any wonder that consumers don't know if they can trust media?
Two new studies, one from the Pew Research Center and one from the Knight Foundation, show that many readers can't tell the difference between regular news stories and op-eds. As such, they have much more partisan views about accuracy and bias.
First, Pew surveyed over 5,000 U.S. adults to determine whether they could tell the difference between news and opinion. The study was conducted in February and March, with results released last week.
The survey asked readers to distinguish between five factual statements (such as "President Barack Obama was born in the United States") and five opinion statements (such as "Abortion should be legal in most cases").
Only 26 percent of Americans were able to identify all five facts, while 35 percent recognized all five opinions.
Those who scored best on the test included people with high political awareness (who frequently read political news) and those who are digitally savvy (use the internet frequently).
In addition, people who place high levels of trust in the media were better able to distinguish news from opinion. Thirty-nine percent of this group answered all the questions correctly, as opposed to 18 percent of those with low trust in media.
Respondents were also influenced by their political party. They were more likely to label opinion as fact and fact as opinion when it suited their beliefs.
For example, it's an indisputable fact that Obama was born in the United States. But only 63 percent of Republicans answered this question correctly, as opposed to 89 percent of Democrats.
Another survey query stated that "Immigrants who are in the U.S. illegally have some rights under the Constitution." This is also true, but answers were again split down partisan lines: just 43 percent of Republicans got this question right, as opposed to 65 percent of Democrats.
The final variable was the source where the article came from. In one part of the survey, participants were shown factual statements that were attributed to one of three news outlets: The New York Times (left-leaning), Fox News (right-leaning) and USA Today (moderate).
Republicans were more likely to classify fact as fact if they believed it came from Fox News (77 percent vs. 69 percent of Democrats). Left-leaning readers showed a similar propensity for the Times.
"With the vast majority of Americans getting at least some news online, the gaps in ability across population groups to sort news quickly and correctly raise caution," the study authors wrote.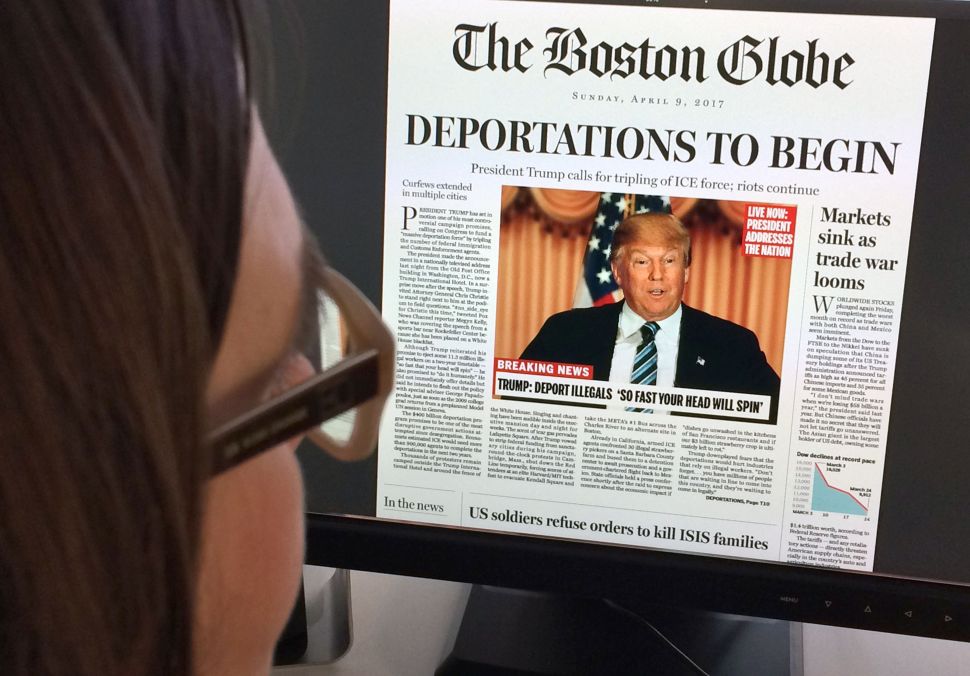 The Knight Foundation didn't use a quiz format, but also found worrisome results. Its study was co-sponsored by Gallup, along with the Ford, Open Society and the Bill & Melinda Gates Foundation.
This report surveyed 1,440 people, also in February and March. It found that Americans believe 62 percent of the news they see on television, read in newspapers and hear on the radio is biased. They also think 44 percent of it is inaccurate.
The results are even starker on social media. Respondents estimated that 80 percent of news on sites like Facebook and Twitter is biased—and 64 percent of it isn't accurate.
Much of this disconnect has to do with the sources where people get their information.
A majority of readers from both parties (67 percent) said Fox News was "very biased" or "extremely biased." Fifty-seven percent of respondents said the same thing about Breitbart.
Liberal outlets had the same issue. Half of Americans think CNN is very or extremely biased, with similar standings for MSNBC (52 percent) and HuffPost (46 percent).
The few news outlets Americans don't think are biased include PBS, NPR and the Associated Press.
"To a large degree, bias and accuracy appear to be in the eye of the beholder, greatly influenced by whether one agrees with the ideological leaning of the news source," Pew wrote. "Americans' perceptions of fairly widespread bias and inaccuracy in news may be unduly influenced by the bias they perceive from the 'other side' of the ideological spectrum rather than their own side."
Some news sites are trying to combat their "biased" perception.
For example, the Times now includes a message at the top of each online editorial explaining that the board's opinions are separate from those of the newsroom and other op-ed writers.
Other outlets should do this, and more, in order to restore trust in their storied institutions. After all, we need them now more than ever.