Meghan Markle and Queen Elizabeth are redefining #BFFgoals with their first one-on-one appearance together after a regal slumber party.
Queen Elizabeth has given Meghan Markle certain favors, including a featured place on her mantle at Buckingham Palace and private Duchess lessons from her trusted advisor. She even gave Markle's rescue dog, Guy, her seal of approval, when she traveled with him to the royal wedding.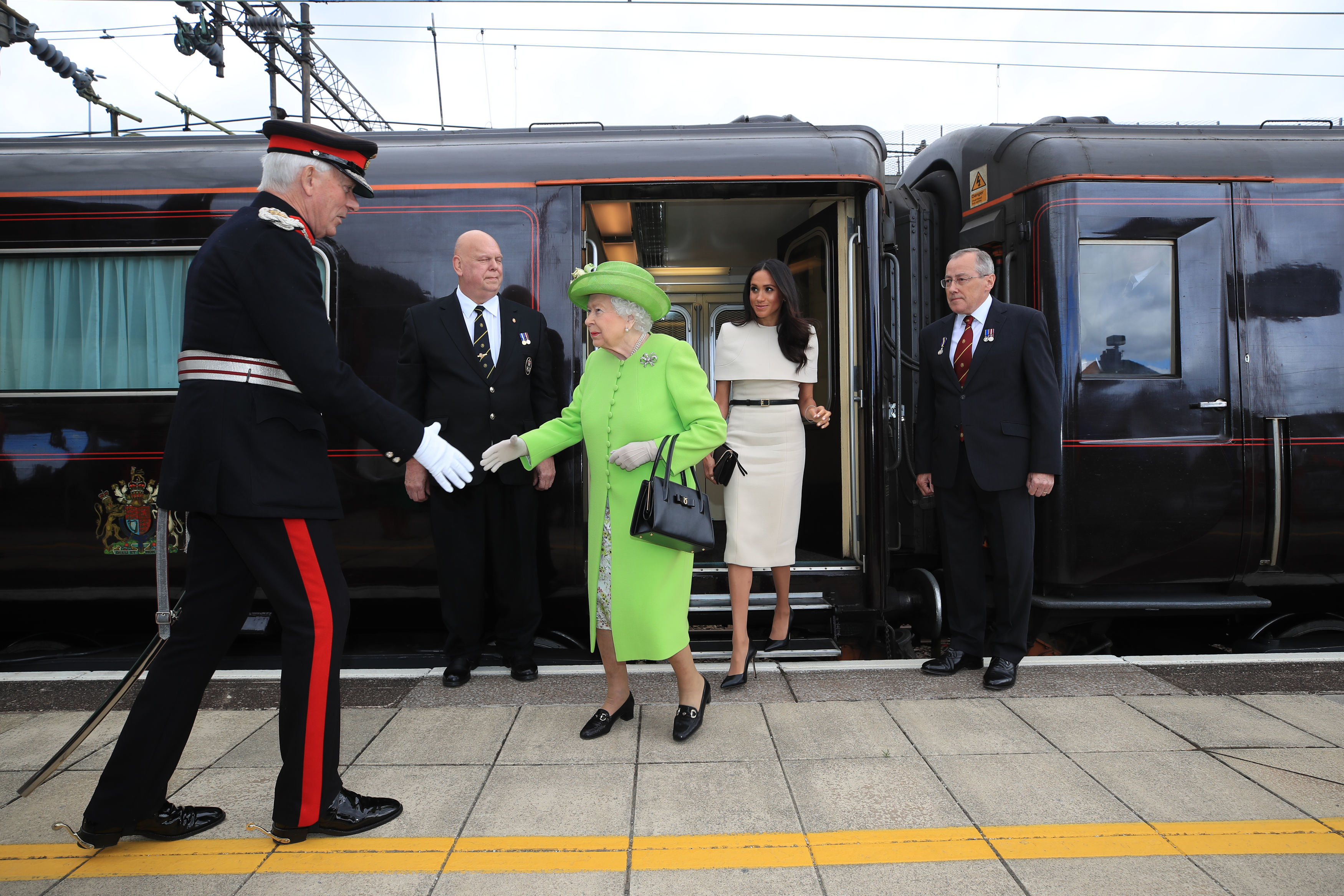 Queen Elizabeth and the Duchess of Sussex traveled in style to their engagement yesterday in Chesire, 165 miles northwest of London. They boarded the Royal Train, a mode of transportation Kate Middleton, Prince William and Prince Harry have yet to experience. That's right: you can't sit with Queen E and her new BFF!
They undertook their first public outing in the train, which has been used by the royal family since 1842 (the decor has not been updated since the 1970s, so don't be too jealous of their travels).
It's unclear what saloon Markle stayed in (there are nine carriages). The Queen does have her own private saloon, which houses a bedroom, sitting room and bathroom, complete with a bathtub. The train specifically slows down at 7:30 every morning so she can enjoy bathtime without risk of splashing the dated decor.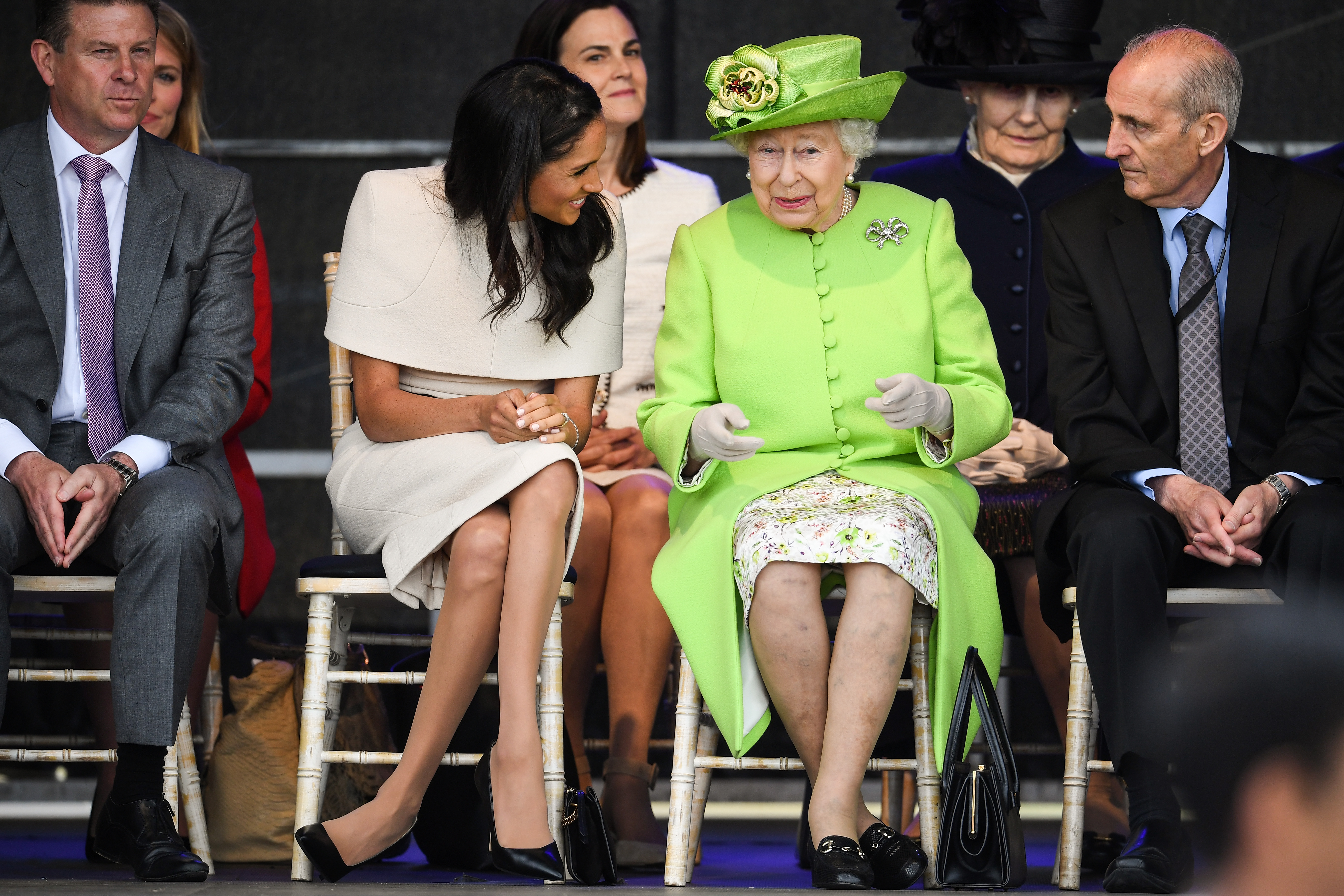 But the private train ride wasn't the best part of their visit to Chesire, even though memorable photos were snapped of them dismounting at the Runcorn Station. Their shining moment was spending a day together, giggling while unveiling a new bridge and opening a theatre. Queen Elizabeth has never looked quite this cheerful, and it's not just because her lime green jacket and matching hat would make anyone appear jolly. She was beaming while Markle looked at her like admiringly.
The two experienced a fit of the giggles when they opened the new Mersey Gateway Bridge. We can only hope that they had a true slumber party, but the twin beds would make it a bit difficult to stay up all night binge-watching The Crown and eating crumpets.
Maybe they watched one of Markle's Hallmark Channel movies on the train and were loling about that; or they could have enjoyed her stint as a Deal or No Deal briefcase girl together. No matter what the inside joke they're sharing is, Queen E seems more smitten with the Suits star than with the rest of her grandchildren. Hopefully, Prince George won't get too jealous.