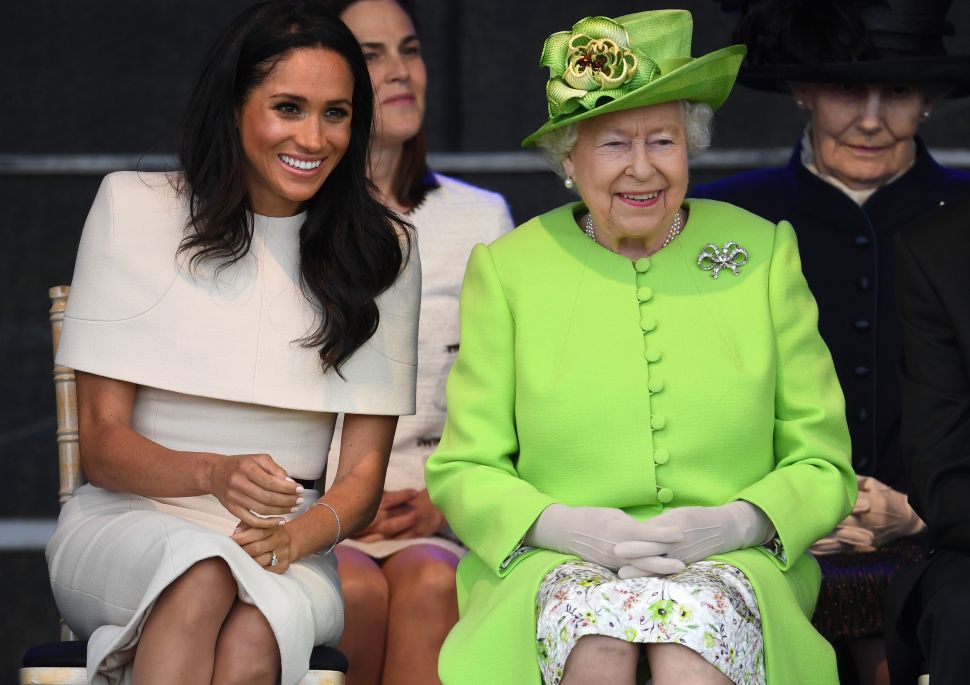 When Meghan Markle transformed from a regular degular Suits star to a bonafide member of the royal family, there was much she had to give up.
No longer could she comfortably sit with her legs crossed—after marrying Prince Harry, she had to adopt the "Duchess Slant," which meant ankles tightly clenched together (thank goodness she underwent all that yoga training with her mother to prepare). She couldn't talk about politics, a topic she was particularly passionate about. (Someone should probably tell her father to stop discussing politics, too.)
And now, the home chef has to give up garlic to please her grandmother.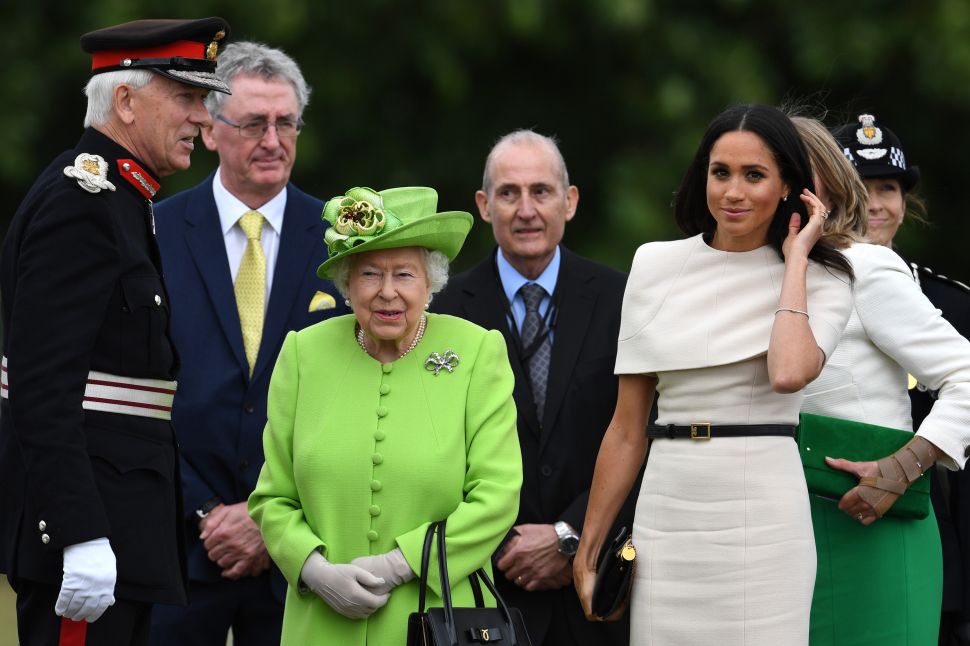 Apparently, Queen Elizabeth abhors garlic breath, which is actually something she has in common with Markle. The Duchess of Sussex went on one date with the porn star turned actor turned Paris Hilton ex-boyfriend Simon Rex (he's also a rapper with the stage name Dirt Nasty), and he said he ruined their chances by having garlic noodles. The Daily Mail declared: "Meghan Markle dumped me over my garlic breath after we snogged at end of romantic dinner" about their rendezvous.
Queen E has absolutely banned all of the royals from consuming garlic while they're abroad or at state banquets and events. She doesn't even serve garlic in her own household and avoids having her personal chef use too many onions. The royal family also has to give up shellfish to avoid food poisoning while they're traveling abroad.
Of course, it shouldn't be too upsetting to give up a single ingredient, since the unlikely duo are close personal friends now. And she can always indulge in her own home, far from Queen E's prying eyes. As long as she doesn't bring her famously sexy zucchini pasta on the train with her when they have another slumber party, their BFF status will stay strong.