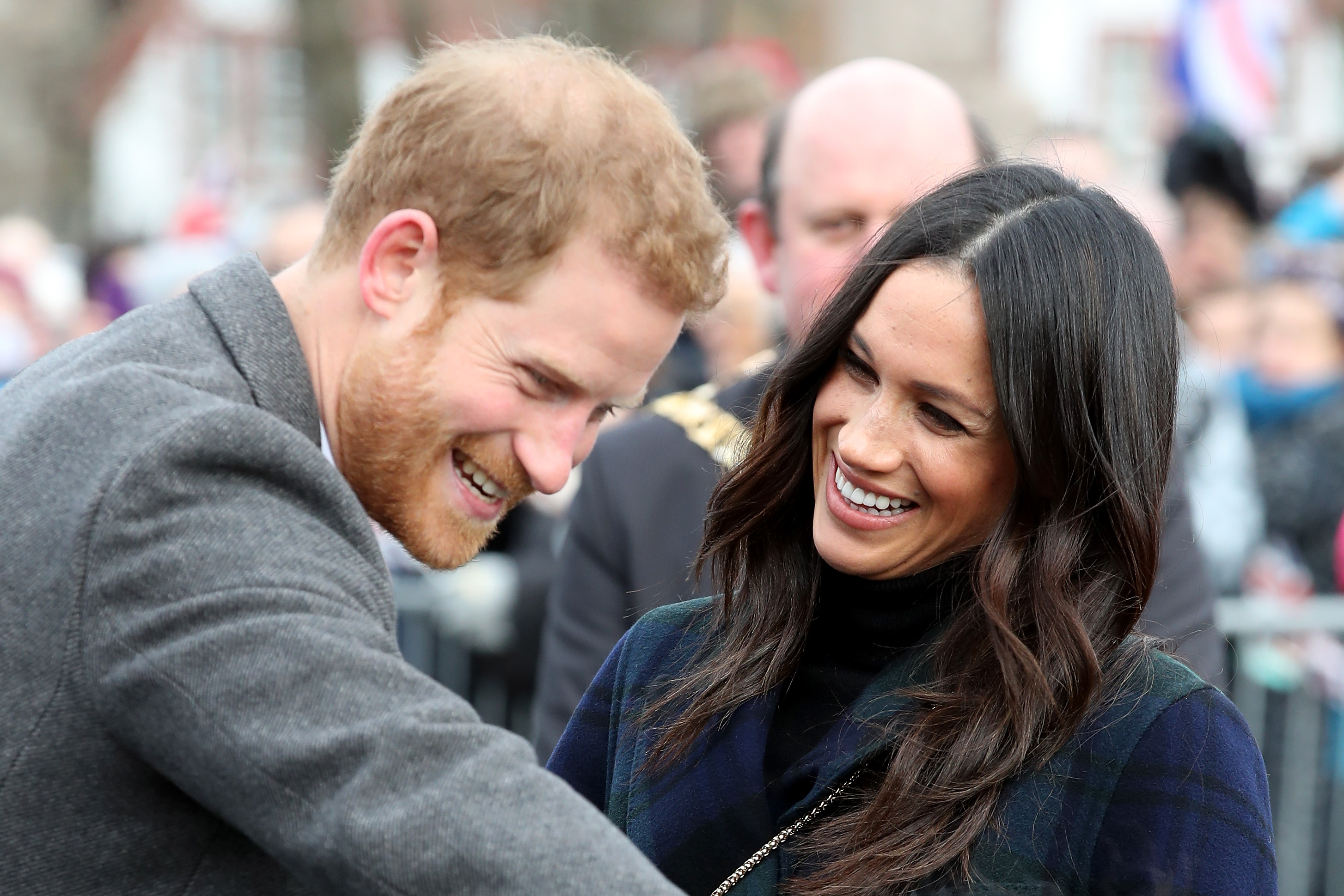 In a deeply uncomfortable interview with Piers Morgan on Good Morning Britain, Meghan Markle's wayward father, Thomas Markle, discussed his daughter's relationship with Prince Harry in detail—but he didn't stop there. He went on to chat about the ginger prince's political affiliations, even hinting that he was a Donald Trump fan and revealing that he supported Brexit.
Good Morning Britain is the exact same show that offered Markle's extended family the chance to be pundits at the royal wedding. And it's not exactly England's most elegant channel. Other recent interview topics include "Is It Wrong for Women to Be Ripped?" and "Are You Working With a Psychopath?" But the pap-snapped papa didn't let the show's lack of class stop him from spilling all the royal tea.
Piers Morgan notoriously feuded with Markle's half-sister, Samantha Grant, but it looks like Tommy is still in his good graces. The talking head previously called Grant a "media vulture" and said their father "let her down."
In the 30 minute interview, Markle admitted he's never met Prince Harry IRL, but they have talked on the phone. Markle's dad believes Prince Harry was once a Trump supporter because he told him to "give Trump a chance." The royal family is forbidden from discussing politics publicly, so if he did chat about Trump, it's possible Granny will be angry.
The Duchess of Sussex's dear old dad also discussed the drama behind him walking his daughter behind the aisle, which he ultimately did not do. He admitted that he was paid for the paparazzi photos that surfaced the week before the wedding, which he staged in an effort to change his image. "I thought this would be a nice way of improving my look. Well, obviously that all went to hell," he admitted.
And of course, Grant weighed in on his interview on Twitter, calling a writer at The Root "slimy" for slamming him. She previously #subtweeted her half-sis on Father's Day, writing "#Humanitarians do not ignore their fathers,…Meg" complete with a thinking emoji and a glittering card.
It sounds like everyone in that family could benefit from a bit of the cannabis strain her nephew created, creatively titled Markle's Sparkle, in an effort to chill out, before they spill all of Queen E's secrets.