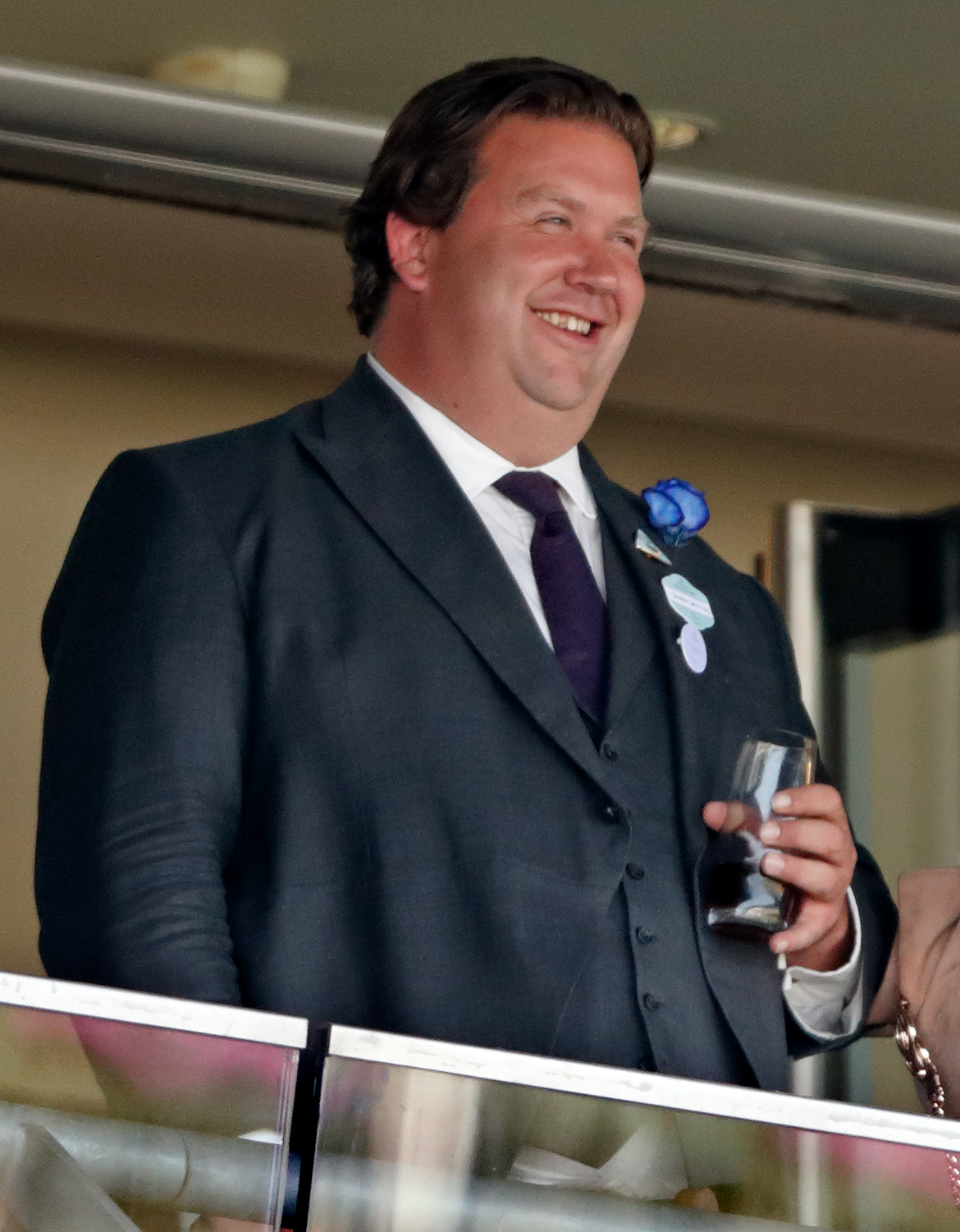 Meghan Markle's dear old dad, Thomas Markle, had a bespoke suit made for the royal wedding, which he ultimately did not attend—but fret not, the specialty suit was not wasted. Instead, a PR professional snapped it up for the Royal Ascot, England's most important annual fashion event. (Also: a horse race.)
And because nobody is about to stab their eyes out tired of Markle family drama, The Mail on Sunday has reported that public relations consultant Johnno Spence purchased the royal wedding suit originally made for Thomas. When Johnno visited the tailor looking for a Royal Ascot look, they told him they had a summer suit that would fit him, along with three shirts.
He procured the previously custom look for half price from Oliver Brown, a Chelsea menswear shop known for outfitting gentlemen for "hunting, shooting and formalwear" along with offering tailoring services. It's like shopping vintage, but ultimately, no one ever wore it.
Former England footballer Michael Owen with jockey coach Colin Brown and Johnno Spence.
The publicist and sharp dresser also purchased a few other items that were originally made for Markle's father. After the measurements were adjusted, he paid about $2,600 for the clothing, approximately half the original price. Everyone loves a good bargain, including Britain's echelon.
The Duchess of Sussex's father notoriously skipped his daughter's wedding after he was caught staging paparazzi photos. In one, he even pretended he was being fitted for his suit. Obviously, that was super fake, since he never even ventured to England at all, but his suit was there waiting patiently for his arrival. 
Thomas recently gave his first interview since the royal wedding to Piers Morgan on Good Morning Britain. He discussed his daughter's relationship with Prince Harry ad nauseam, chatting about the ginger prince's political affiliations and hinting that he was a Donald Trump fan and Brexit supporter.
Even if Thomas never makes it to England, at least his suit will live a good life there.