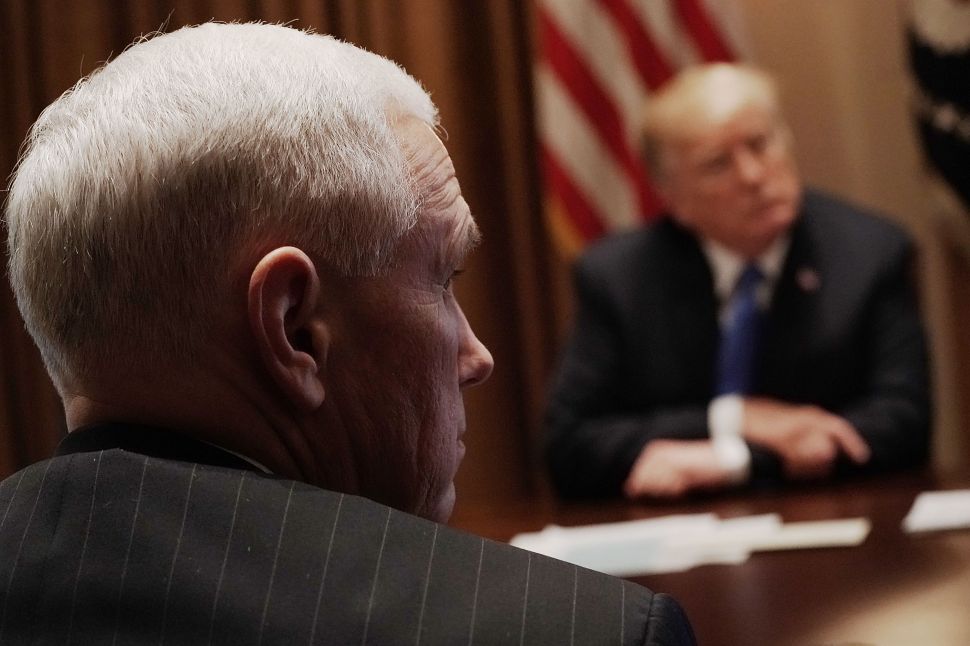 It took months to bring North Korean leader Kim Jong-un to negotiate the start of denuclearization. But as President Trump receives heapings of praise and skepticism, Vice President Mike Pence and a GOP lawmaker are sending conflicting messages over whether the United States will officially end military drills off the Korean peninsula.
Senator Cory Gardner (R-Colo.) on Tuesday claimed that Pence promised to continue conducting "readiness training and training exchanges," despite Trump's pledge to end military drills in the region.
Pence's press secretary immediately refuted Gardner's claim on Twitter, asserting that the vice president did not say this during Tuesday's Senate lunch.
After Gardner clarified that "while this readiness training and exchanges will occur, war games will not," a source attending the meeting told CNN that Pence's response on the question of war games was not entirely clear.
Following the Singapore summit, wherein Trump castigated the exercises as "provocative," no party has effectively distinguished the difference between what constitutes "readiness training and training exchanges" and what constitutes "military exercises." In its statement on the Singapore summit provided to The Daily Beast, the Department of Defense sidestepped the question, claiming U.S. "alliances remain ironclad, and ensure peace and stability in the region."
Joint military drills between the United States and South Korea have long aggravated Kim's regime—the North Korean leader even threatened to withdraw from the Singapore summit following a two-week annual military exercise in May incorporating roughly 100 warplanes.
"This exercise targeting us, which is being carried out across South Korea, is a flagrant challenge to the Panmunjom Declaration and an intentional military provocation running counter to the positive political development on the Korean Peninsula," said North Korea's Central News Agency in a report published last month.
Gardner's office did not respond to request for inquiry by time of publication.