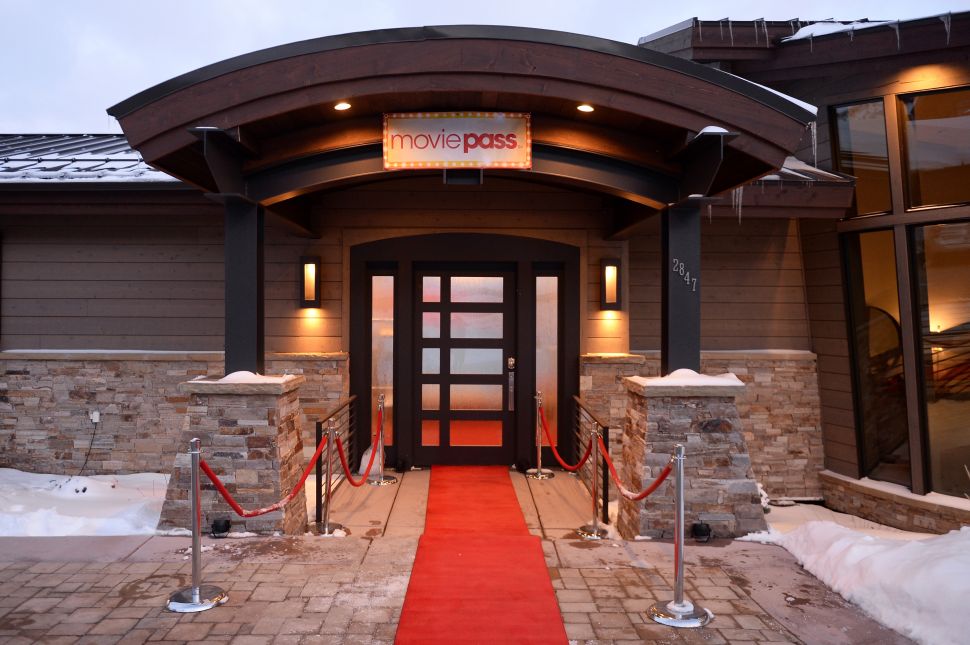 MoviePass keeps growing, but investor confidence keeps falling. What are stockholders to do?
On Wednesday, MoviePass announced that it had surpassed three million subscribers and is on pace to cross the five million mark by the end of the year, Variety reports. The third-party exhibitor also said that it represents more than five percent of U.S. box office receipts, with a high of almost eight percent this week, according to the outlet. Shortly after nominations for this year's Academy Awards were announced, MoviePass announced that it had generated almost $130 million in box office revenue for a handful of the Best Picture contenders.
Despite the company's growth, parent company Helios and Matheson hit a record low in stock price last week at $.0335 a share. For comparison, Helios and Matheson was valued at an all-time high of $32.90 a share shortly after first acquiring MoviePass back in October.
Thanks to a massive cut in subscription price, MoviePass has grown considerably from its early mark of around 20,000 customers in 2011, yet Wall Street remains skeptical of its long-term viability. The question remains: how can MoviePass pay theaters full price for a ticket while surviving on $10 per month subscriptions?
In an effort to expand its potential revenue streams, Helios and Matheson acquired the exclusive option to buy the production slate and library of Emmett Furla Oasis Films, per Variety, which produced Mark Wahlberg's Lone Survivor and Jake Gyllenhaal's End of Watch. They've also acquired Moviefone and taken financial stake in upcoming movies such as American Animals and Gotti, straddling the line between exhibitor and content house.
"With MoviePass Films and MoviePass Ventures under the Helios umbrella, we are continuously adding more perks and services for our MoviePass subscribers," Helios chairman and CEO Ted Farnsworth said, according to Variety. "Consistent growth in MoviePass subscribers means we can utilize our media companies in ways no one has seen before. With its considerable market share of moviegoers, MoviePass expects to influence its subscribers to engage with our other revenue channels throughout the entire film industry ecosystem."
There's been a flurry of panic selling in recent weeks as the company previously announced it was spending $21.7 million per month to keep up with consumer demand. Their goal is to stay above water until their subscriber base is large enough to support their full-price ticket buys and their complimentary revenue streams begin adding value. Eventually, the company hopes to launch MoviePass Films, a new film division to produce original content, that will take advantage of its growing collection of customers.
"MoviePass is moving quickly and decisively on a course to continue innovating the film industry from the ground up and delivering audiences for films and films for audiences," MoviePass CEO and former Netflix executive Mitch Lowe said. "This is the eve of a transformative time in the movie industry. We are witnessing the dawn of a new Golden Age, where audiences, studios and exhibitors are all connected, from top to bottom—all in the interest of diversifying the movie-going palate and demonstrating the success of smaller, independent titles."