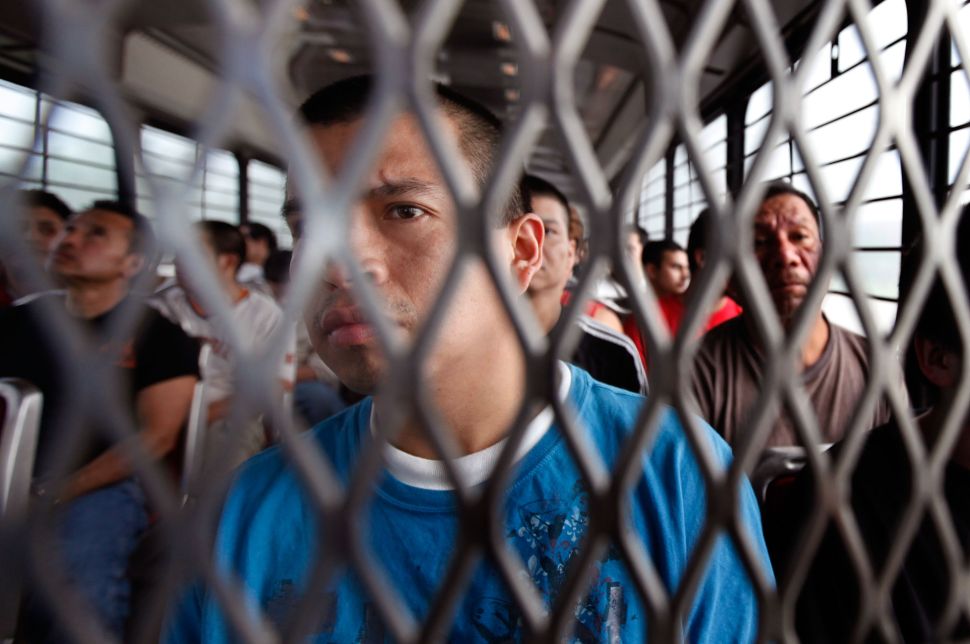 As the U.S. border crisis escalates, the call for the protection of immigrants facing deportation has never been so resonant. Of the many challenges surrounding this issue is the fact that undocumented immigrants in the U.S. do not have a right to an attorney if they cannot afford one. But perhaps New Jersey will take the lead in providing necessary support.
The New Jersey Policy Perspective, a liberal think tank based in Trenton, has released a report analyzing the benefits of universal representation on immigrant families. The report might have considerable sway over the state legislature, which is currently weighing in on Governor Phil Murphy's proposal to spend $2.1 million in state funds on undocumented immigrants.
According to the report, immigration arrests in New Jersey have increased by 42 percent under the Trump administration, far surpassing the national average. About 67 percent of people in the state facing immigration detention do not have access to legal counsel and endure their cases without a lawyer by their side.
The New Jersey Policy Perspective suggests a representation program that is publicly-funded to provide free, court-appointed counsel to detained, low-income immigrants in New Jersey.
"It is contrary to our system of law and notions of justice and due process that detained immigrants, often with long-standing ties to this country, should face deportation proceedings without a lawyer, solely because they are indigent," said Lori A. Nessel, professor of law and director of the Seton Hall Law School Center for Social Justice, in a statement.
The findings show that individuals detained for civil immigration violations who have legal representation are three times as likely to prevail in their cases and are also twice as likely to be released prior to the end of their removal proceedings.
The report also reveals how the lack of access to legal representation places a burden on the state budget. New Jersey employers pay $5.9 million in turnover-related costs annually as they are forced to replace detained or deported employees. The state economy would lose $18 million in wages and $1.6 million in total tax revenue annually from detained immigrants.
In a provided statement, Erika Nava, a policy analyst at New Jersey Policy Perspective, explained: "Creating a universal representation program that expands access to counsel for detained immigrants will not only bolster New Jersey's immigrant families, but the broader state economy."
Annually, detentions and deportation cost New Jersey approximately $732,000 in child health insurance and $203,000 in foster care costs for children of detained or deported parents. And this total annual cost of nearly $1 million does not include the long-term costs associated with child trauma, development or health conditions that result from the deportation of parents.
New Jersey contains the third highest share (22 percent) of immigrants in the U.S. If this pro-family, pro-economic policy becomes a reality, New Jersey would be joining New York and six cities across the country in providing universal legal representation and would perhaps be sending a message to the rest of the nation.