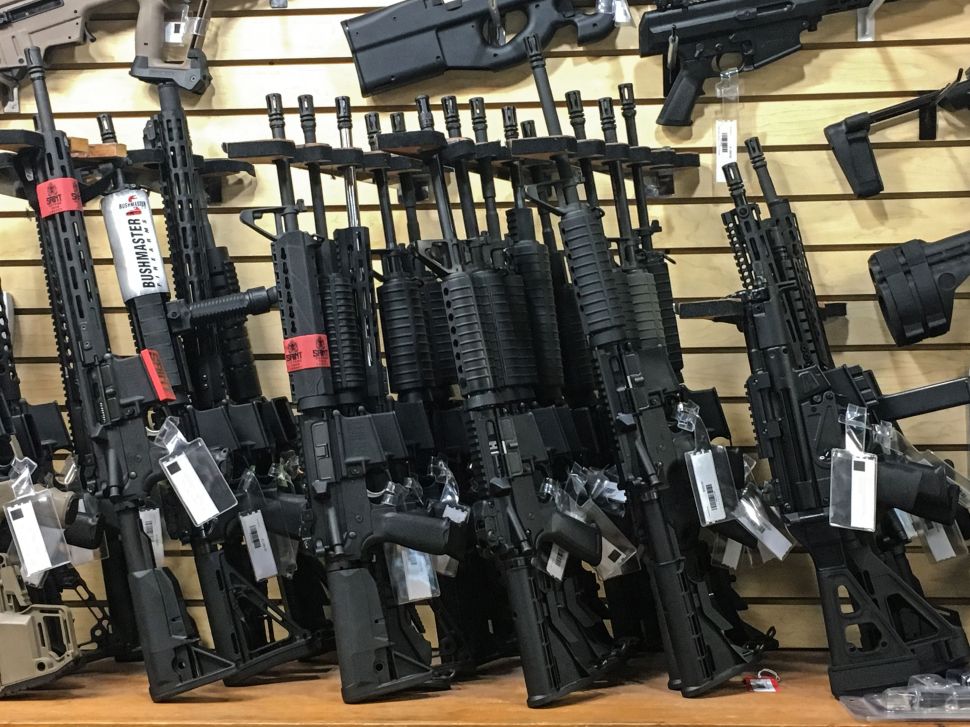 New Jersey's already-strict gun laws got even tougher on Wednesday after Gov. Phil Murphy signed six bills that were advanced in the wake of a Florida school shooting that killed 17 people in February.
The new laws require background checks for private gun sales, ban the sale of armor piercing ammunition, reduce the capacity of ammunition magazines to 10 rounds and codify regulations regarding handgun permits. Another pair of laws will allow police to take firearms from people deemed to pose a threat to themselves or others.
"Today, I'm proud to sign this series of common-sense gun safety bills into law to protect our children and families from the reckless dangers of gun violence, something the federal government has failed to do on behalf of its residents," Murphy said in a statement. "By setting these higher standards for gun safety, New Jersey continues to bolster its reputation as a national leader on this critical social and public health issue."
The gun control legislation began moving through the legislature shortly after the mass shooting at Marjory Stoneman Douglas High School in Parkland, Florida. The school shooting sparked rallies around the country calling for more gun control. One of the students from the school, Alfonso Calderon, joined Murphy on stage during a bill signing event at the Richard J. Hughes Justice Complex Atrium in Trenton.
Murphy, a Democrat who took office in January, has made gun control a top priority during the first five months of his administration. He has signed executive orders forming a regional coalition with other states to address gun violence, publishing monthly and quarterly reports on gun data, and appointing a senior advisor on firearms.
Attorney General Gurbir Grewal announced Wednesday that New Jersey has signed an amicus brief with Massachusetts in a case challenging that state's law preventing citizens from carrying a handgun unless they show "an individualized need." On Tuesday, Grewal threatened legal action against firearms manufacturers that sell so-called "ghost guns," which are assembled with untraceable gun components.
New Jersey already has the third-strictest gun laws in the nation, according to the Giffords Law Center to Prevent Gun Violence, a gun control group.
Some of the measures Murphy signed were passed by the Democrat-controlled legislature during former Gov. Chris Christie's tenure, but the Republican governor vetoed them.
Murphy signed the following bills: