Summer is finally here! That means it's time to hit the beach, swim and lounge around in the sun. But there are so many beaches from which to choose. The New York City Department of Parks and Recreation operates eight different beaches that span over 14 miles of coast, everything from the renowned Coney Island and Rockaway Beach to the small and tranquil Midland Beach on Staten Island.
Here's a look at what each of the city's kick-ass beaches have to offer—and where you should go if you want a beach with the least amount of crowds, the beach that is the most entertaining and dynamic, or if you are just looking for a beach that will offer you some peace and quiet from the crazy busy streets of the Big Apple.
Observer also went ahead and took the Parks Department's neat little quiz that allows people to figure out which beach is best for them, so New Yorkers can have a sense of the experience each beach has to offer. (You can also take it on your own for a more precise measure.)
And consider signing up to get free text alerts on beach water quality advisories and closures before you decide to go to any of these beaches. You can also call 311 before you head to the beach or text "BEACH" to 877-877.
Coney Island Beach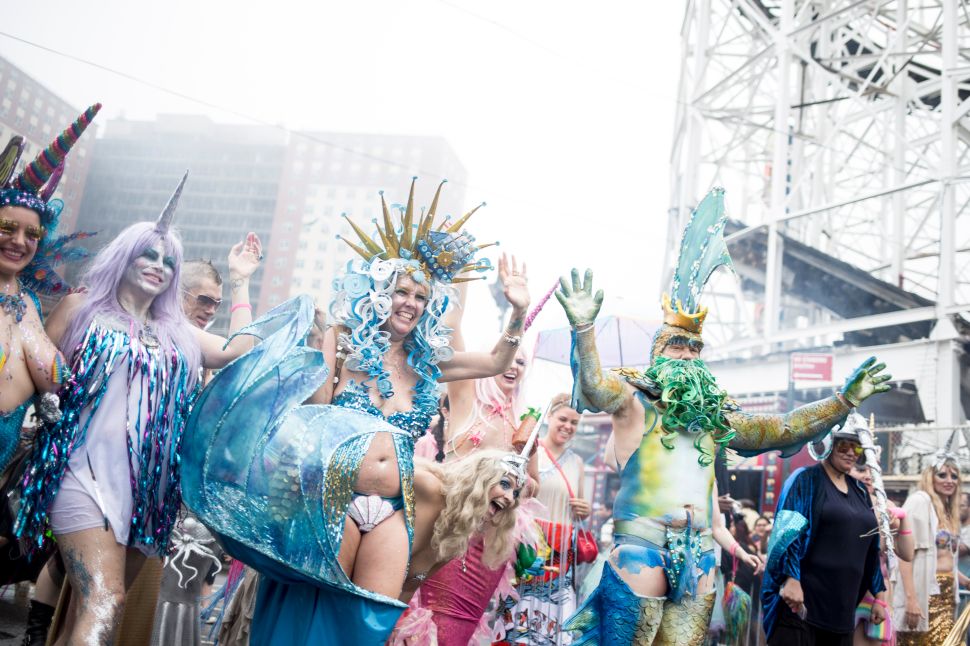 The iconic Coney Island in Brooklyn, which has close to three miles of sandy beaches, has plenty of space for people to pull out their towels and soak in the sun or indulge themselves in the rolling waves.
And if you are looking for other things to do besides swimming in the water, Coney Island has some non-water related activities. You can play beach volleyball, handball and basketball at its courts. If you're a child, there are playgrounds where you can jump around and have some fun. And let's not forget Luna Park, which recently unveiled the Astro Tower, a new ride that stands at 137 feet tall, and the New York Aquarium.
You should also look out for the 36th annual Coney Island Mermaid Parade, the largest art parade in the United States that kicks off the start of the summer season. The parade will be held on Saturday, June 17 at 1 p.m.
Still, given that it's a top tourist destination and a hot spot for many New Yorkers, it can get crowded and may not be the best place to have a peaceful day in the sun.
Coney Island Beach Experience (Quiz Results):
"Like the iconic Brooklyn beach, you're the life of the party, especially if that party includes fireworks, amusement rides, an aquarium and plenty of costumes. You love the annual Mermaid Parade and know that there's no better beach snack than Nathan's Famous hot dogs and fries."
How to Get to Coney Island Beach: 
Take the F, D, N or Q train to Stillwell Avenue. Get off at the last stop.
Rockaway Beach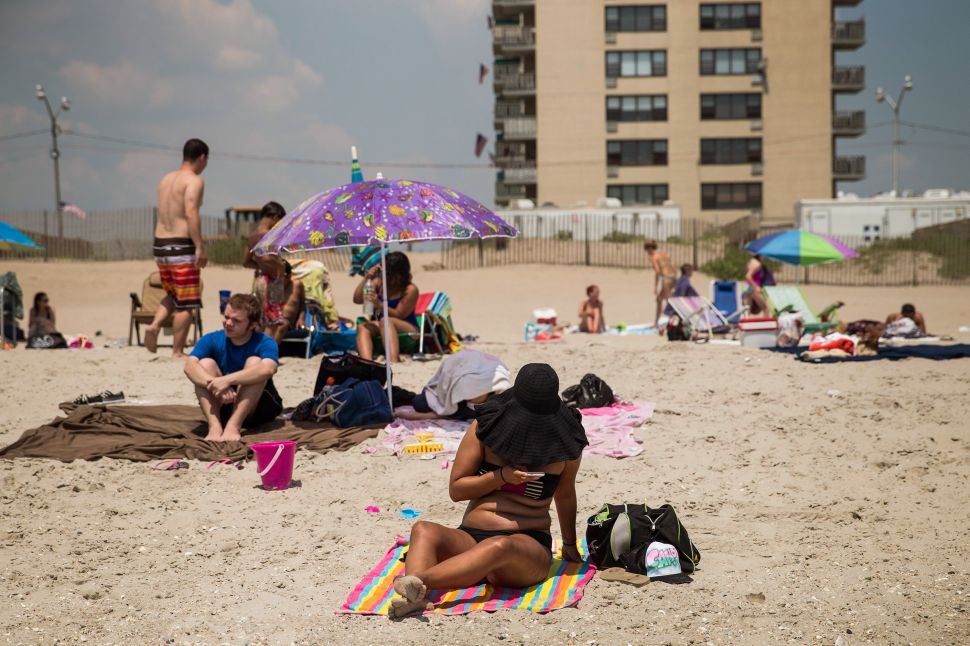 Rockaway Beach in Queens, which punk rock band The Ramones famously said it would "hitch a ride to" in its popular "Rockaway Beach" song, sees millions of visitors during the summer, starting during Memorial Day Weekend and all the way up to Labor Day Weekend. In the aftermath of Hurricane Sandy in 2012, the beach has come to symbolize the city's perseverance and ability to move forward following a major disaster.
It's the city's only legal surfing beach, has numerous concessions, playgrounds and other outdoor activities. New Yorkers should also look out for the Rockaway Beach Surf Club's third annual Festival of Color on July 7.
But this might be the one beach you should avoid this summer—at least partially.
Last month, the Parks Department announced that a stretch of the beach—Beach 91st Street to Beach 102nd Street—will be closed this summer due to erosion. Beachgoers have said that they are prohibited from even walking along the closed stretch.
Rockaway residents recently held a mock funeral for the beach in response to the closure.
Other parts of the beach will remain open, as well as the entire boardwalk, all concessions and restrooms. The closest beach access is available at Beach 86th and Beach 103rd Streets.
Rockaway Beach Experience (Quiz Results):
"You're an adventurous, fun-loving beachgoer who can appreciate this classic Queens beach, which contains New York City's only surfing beach. And a day in the Atlantic calls for a special meal, like tacos from its nearby taco stand and other food concessions."
How to Get to Rockaway Beach:
Take the A train to Broad Channel station and then transfer over to the S shuttle service to the Rockaway-Beach 116th Street stop.
Orchard Beach 
Orchard Beach—the only public beach in the Bronx that became known as "The Riviera of New York" when it was first established in the 1930s—has got it all: playgrounds, picnic areas, basketball, volleyball and handball courts, snack bars, a promenade and a central pavilion.
Orchard Beach Experience (Quiz Results):
"You're fun-loving, know what's hip, and love going to all of the city's free summer concerts. You're a natural fit for the 'Riviera of New York,' the 115-acre beach on the Bronx, with its promenade, snack bars, and 26 courts for basketball, volleyball and handball. Most important? The beach's bandshell, with its free musical performances every summer."
How to Get to Orchard Beach:
Take the 6 train to the Pelham Bay station, the last stop in the Bronx, and then take the Bx12 bus to Orchard Beach. You can also take the B29 bus to Rodmans Neck to the Bx12 bus and get off at Orchard Beach.
Cedar Grove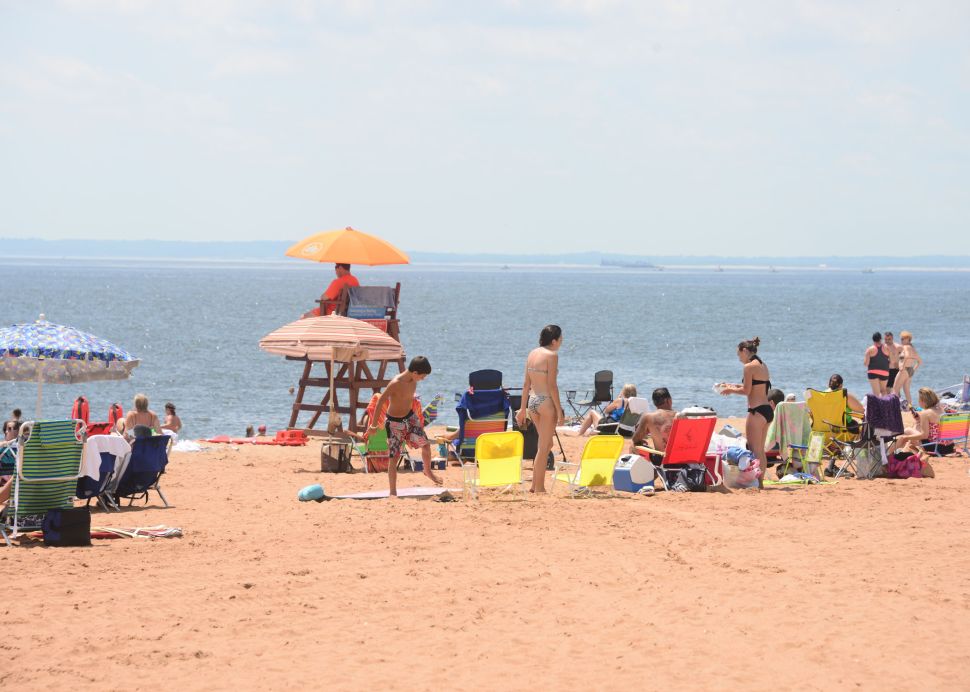 Cedar Grove Beach on Staten Island, the city's newest beach that used to be an oceanfront bungalow colony, is smaller and more peaceful than Midland Beach and South Beach—also both on Staten Island—and has a certain charm and loveliness to it. Families in the area may enjoy going to this beach for that reason.
This beach might fill up fast, but if you prefer a less crowded option that is quieter and more intimate, Cedar Grove just might be the beach for you.
Cedar Grove Experience (Quiz Results):
"You enjoy exploring New York City's secret corners, like this recently acquired Staten Island beach. The small, quiet spot is a perfect haven for folks like you, who love to have the occasional serene getaway from the bustling city."
How to Get to Cedar Grove:
Take the Staten Island Ferry and then take the SB86 bus to Cedar Grove Beach.
Manhattan Beach 
Right at the southern tip of Brooklyn, Manhattan Beach Park is the perfect place to go if you just want to chill and have a barbecue or a picnic and throw yourself into the waves. Even more, there are playgrounds, baseball diamonds and courts where you can play tennis, volleyball, basketball and handball, so it's a great spot for anyone who enjoys outdoor activities.
Manhattan Beach Experience (Quiz Results):
"A perfect summer day for you involves a family outing, complete with cookout and a walk along the promenade. You know beaches are perfect places to create summer memories for you and your family or friends."
How to Get to Manhattan Beach:
Take the B or Q train to the Brighton Beach stop and then take the B1 bus to Manhattan Beach.
South Beach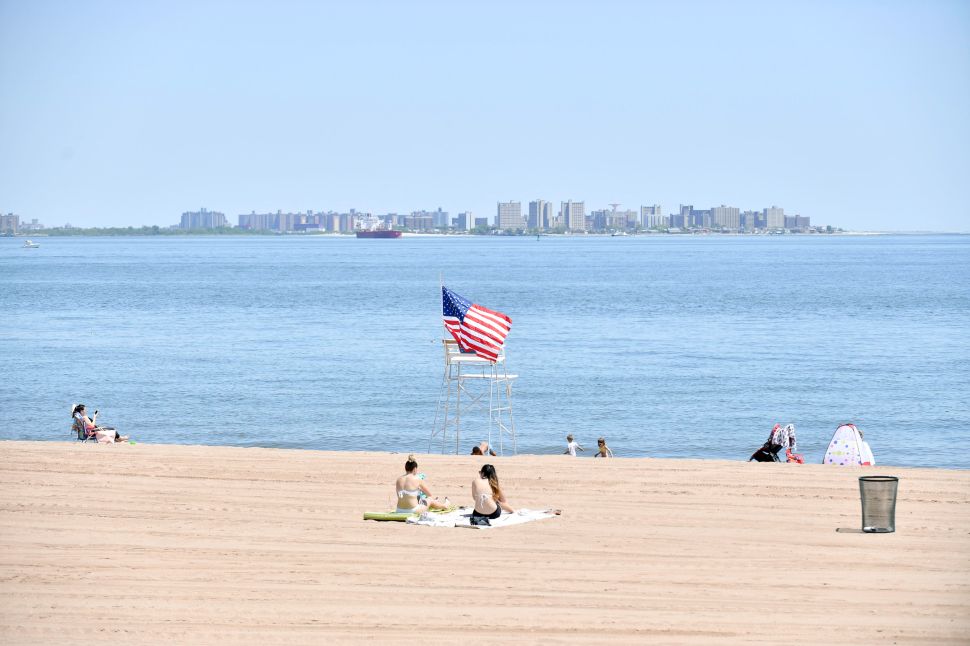 South Beach on Staten Island, one of the city's beachfront areas, has orange-colored sands, and you get a nice break from the stressful Big Apple with the waves of the Atlantic Ocean. Not to mention, South Beach has some neat recreational activities—perhaps a unique and different experience from the crowds at the popular Coney Island.
South Beach Experience (Quiz Results):
"You love the occasional getaway, even in the busy city. You might be interested in fishing off of Ocean Breeze Fishing Pier, one of the city's most popular fishing spots. Or you might just like wandering down it to take a closer view at the water. You might take advantage of the Staten Island Beach's kayaking, tennis courts or bike trails, or be just as comfortable taking a break along the boardwalk."
How to Get to South Beach:
Take the X1 bus to the Hylan Boulevard/Midland Avenue stop and then the S51 bus to the Father Capodanno Boulevard/Cromwell Avenue stop.