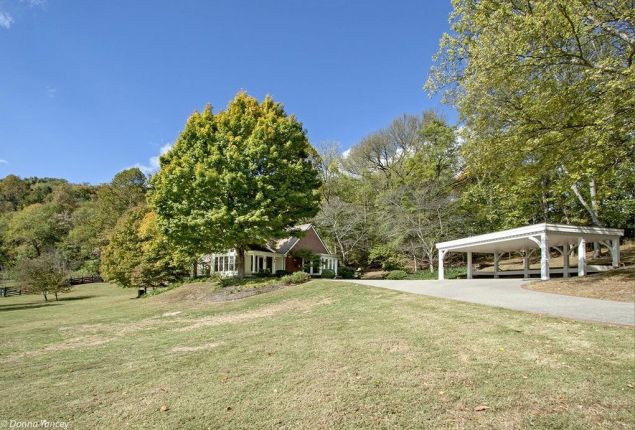 It's hard to complete with Celeste Wright's glassy Monterey mansion on Big Little Lies, but Nicole Kidman's IRL homes aren't too bad.
Kidman, who is currently in Big Sur filming the second season (as we all anxiously await the first Meryl Streep spotting), and her husband, country singer Keith Urban, maintain a rather hefty real estate portfolio. They own numerous properties in their native Australia, as well as a sleek New York apartment and a Beverly Hills abode. They also own a 12,000-square-foot residence in Nashville, plus a massive farm in rural Franklin, Tennessee.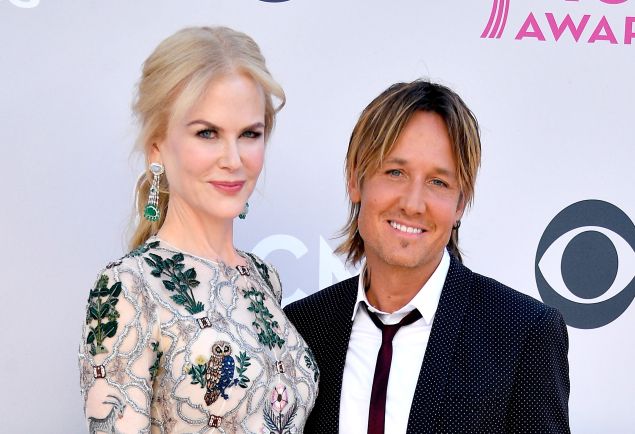 The latter 35-acre estate is an approximately 30-minute drive out of Nashville. The couple has been trying to rid themselves of the sprawling getaway for some time. In fact, it appears they've been attempting to offload it starting in 2016, when it appeared on the market for $3.45 million, but they had a change of heart, as it was delisted just a few days later.
That was only temporary, as less than a year later, in March 2017, Kidman and Urban tossed the house back up for sale, with the same price tag. Alas, they haven't had much luck finding someone to take it off their hands, as the price has now dwindled to a touch under $3 million.
Kidman and Urban paid a total of $2.45 million for the property in 2007, in two separate transactions. The grounds are composed of a four-bedroom, five-bathroom brick farmhouse, a barn and a guest cottage, plus countless gardens, trails and all around greenery. It's a whole lot of nature.
The 5,086-square-foot main home has been renovated and expanded; there are oversized windows, vaulted ceilings and skylights throughout. The living room currently contains a black piano that we assume Urban will take with him when he goes, as well as a steel-framed fireplace.
The kitchen has a breakfast bar, and the master suite is equipped with a massive walk-in closet. There's also an office and a gym.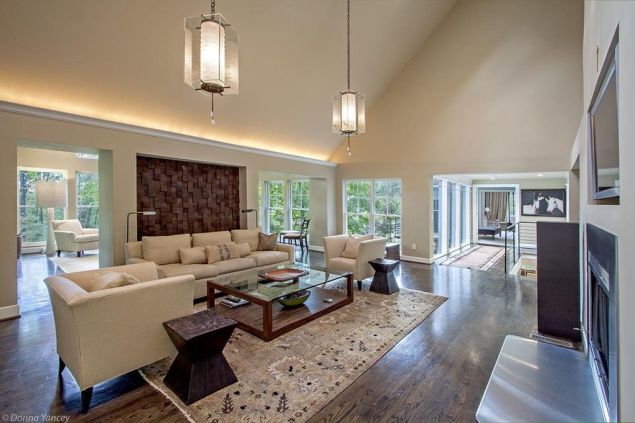 Franklin is a little off the map, but it does have some star power, as Miley Cyrus, who was born there, bought a $5.8 million farmhouse-style retreat in the area last year. And even though Kidman and Urban are ready to vacate this town, they're keeping their Nashville home. The Academy Award-winner said the couple are essentially full-time residents of the southern city, where her pal and co-star (and Nashville local) Reese Witherspoon keeps multiple homes.