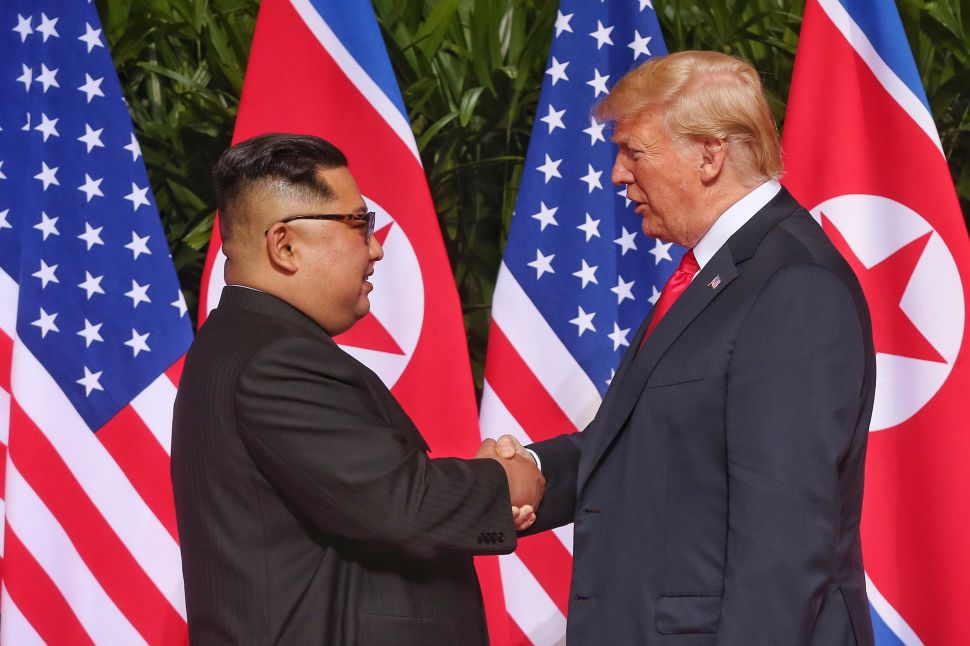 Although President Trump and North Korean leader Kim Jong-un signed a historic pact on Monday pledging denuclearization alongside the Korean peninsula, business leaders are concerned of grey-zone warfare continuing throughout cyberspace. 
"North Korea's warring capabilities are not limited to nukes," Russian-born tech mogul Serguei Beloussov told Observer during a phone interview. "They spend a significant amount of effort educating people specifically on cyber weapons and cyber threats."
After immigrating from the Soviet Union to Singapore, where he has remained a citizen for 17 years, Beloussov launched a billion-dollar tech kingdom. As an innovator in cyber security and co-founder of the global protection company Acronis, the technology investment firm Runa Capital and the software visualization shop Parallels, Beloussov has safeguarded his companies and clients against similar attacks deployed by the North Korean government.
"People don't think about cyber security quite as much," said the entrepreneur. "For people, nuclear weapons are very dangerous. But if you think about nuclear weapons… The missiles [North Korea has] are not necessarily as powerful as they might want to portray. All over the world, you have potentially very dangerous objects; nuclear stations, airports. If you can hack into them, the calamities you can organize are potentially even more dangerous."
Having grown up in the Soviet Union under the cloud of the Cold War, Beloussov believes that Western populations have been preconditioned to fear nuclear war, rather than more immediate and pressing threats coming from online networks—the lack of a "cyber culture" subsequently prevents the maintenance of a "good infrastructure" for dealing with the threat. Citing North Korea's estimated 2,000-man cyber-security army, along with cyber attacks against Sony Corporation and the central bank of Bangladesh, Beloussov called the regime's coordinated efforts "quite sophisticated."
"Definitely some way of controlling the cyber space is required," explained Beloussov when advocating for implementing law enforcement agencies and international standards for policing cyber space, conceding that such monitoring is often "a paradoxical area" and an "invasion of human privacy."
"I think the summit overall is a very positive thing. Any step towards denuclearization is good," added the businessman before delivering a cold warning. "The things we are not afraid of are most dangerous."