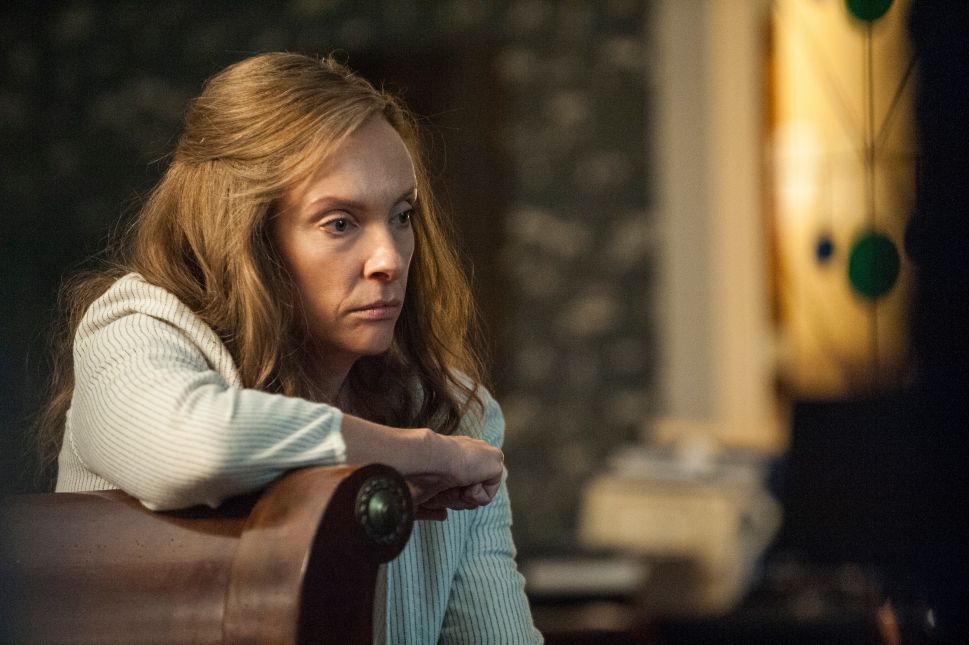 When her 78-year-old mother dies, Annie Graham (the overexposed Toni Collette, another Australian who appears in more movies these days than Nicole Kidman) and her husband Steve (Gabriel Byrne) go home to a house in Utah that is bleak, dreary, unfriendly and downright creepy. Hereditary, the long, pretentious occult thriller that follows, boasts the four-word label in film-festival jargon that often reliably guarantee a torturous disaster: "Big Hit at Sundance!"
---

HEREDITARY 8 ★
(1/4 stars)
Directed by: Ari Aster
Written by: Ari Aster
Starring: Toni Collette, Gabriel Byrne, Milly Shapiro, Alex Wolff
Running time: 126 mins.

---
As alleged horror films go, this one is about as scary as the Bowery Boys in Spooks Run Wild. One week after Mom is buried, Annie finds a secret journal she left behind about spiritualism. Her grave is desecrated, so we know she's coming back. Then the kids go weird. After cutting off the head of a dead bird, socially inept 13-year-old daughter Charlie (Milly Shapiro) is forced to tag along with her stoned, pot-smoking older brother Peter (Alex Wolff) to a party where she swallows something lethal and on the way home he severs her own head in a fatal car accident. The already loopy Annie goes totally schizophrenic.
Oh, yes. Since you asked, there is a husband-father figure in Steve, but all he does is mope around passively, looking catatonic.
Through a member of her grief-counseling group who contacted her dead grandson with the help of a medium, Annie conducts her own séance and conjures up Charlie from beyond the grave. Things pick up mildly when gossamer spirits float through the house and Grandma's headless body is found in the attic. Peter goes berserk and bashes his head against his desk in school. Annie tries to destroy Charlie's drawing book but her arm catches on fire. Lit only by candles, the freaky house turns into a cross between The Witch and Poltergeist, minus the thrills or imagination of either.
Begged by the distributor not to reveal the banal surprises that await you, I will only say that Utah plays the door to Hell and Toni Collette has never appeared more deranged and out of control. First-time director Ari Aster leads her through the gates of insanity and beyond, without a single hair-raising moment. As the incidents in the Graham household intensify, the results grow tragic, but clocking in at more than two hours, Hereditary loses so much momentum that it can't tell the difference between tragedy and tedium. It contains so few "gotcha" moments that box-office doom seems inescapable (I saw it in a multiplex on a Saturday night with fewer than 20 people in the audience) and there is not even a mandatory throat-tightening payoff.
It ends with Judy Collins singing Joni Mitchell's ballad "Both Sides Now", which makes even less sense than the movie itself.
These days actors not only appear in bad movies, they are forced to produce their own flops themselves. Toni Collette and Gabriel Byrne co-executive produced Hereditary. They deserve what they get, in spades.