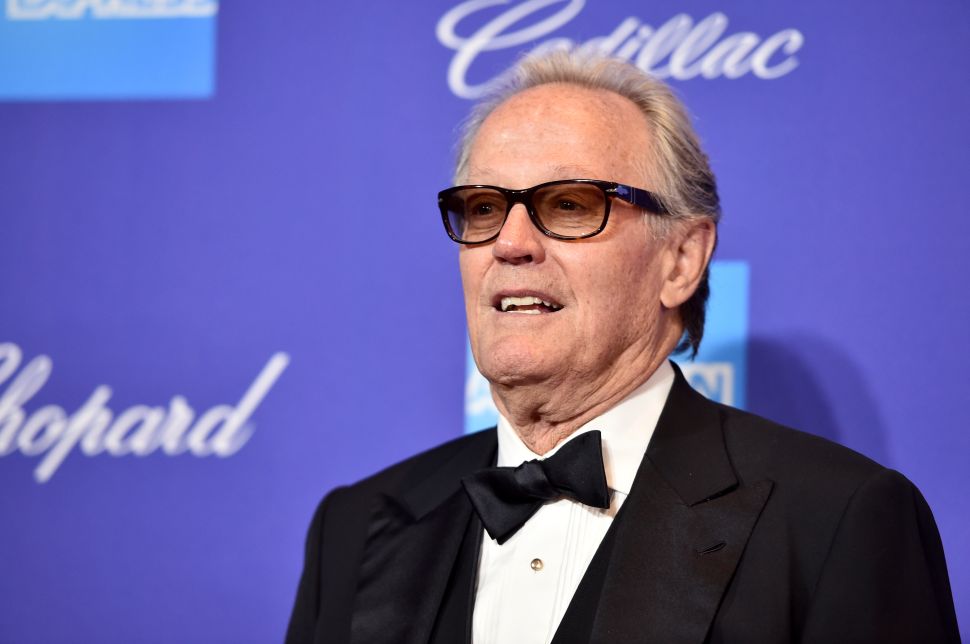 Actor Peter Fonda joined the growing chorus of voices speaking out against President Donald Trump's immigration polices that have resulted in the separation of immigrant children from their families at the U.S. border. However, he may want to choose his words far more carefully next time.
In a since-deleted Tweet from Tuesday night, the two-time Oscar-nominee brought Trump's 12-year-old son Barron into the fray when he said in all caps:
"We should rip Barron Trump from his mother's arms and put him in a cage with pedophiles. And see if mother will stand up against the giant a–hole she is married to. 90 million people in the streets on the same weekend in the country. Fuck."
The tweet was met with swift denouncement from Melania Trump's camp. A spokesperson for the First Lady said: "The tweet is sick and irresponsible and USSS has been notified."
Despite President Trump's controversial immigration policies, Fonda's tweet generated a largely negative response online with many, including Democratic supporters, criticizing the post.
Trump's eldest son, Donald Trump Jr., also responded to Fonda on Twitter.
In another since-deleted Tweet that targeted children, Fonda wrote that the protestors should "get the addresses of the Ice Agents CBP agents and surround their homes in protest. We should find out what schools their children go to and surround the schools in protest."
Due to growing opposition from both political parties, Homeland Security Secretary Kirstjen Nielsen reportedly drafted an executive order for Trump to sign that would cease the separation of immigrant families caught crossing into the U.S. illegally, the Associated Press reported. Earlier today, Trump noted that he would be "signing something" that would address the issue.
A representative for Fonda told Fox News that he "wanted to make sure that Melania and Ivanka communicate with the president the dire circumstances of separating mothers and young children." The rep added on behalf of Fonda, "My response is the move was evil—same as the Pope."
A reported 2,000 immigrant children have been taken from their parents at the U.S.-Mexico border since Trump's new policy was instituted. Other celebrities who have spoken out against the practice include Oprah Winfrey, Reese Witherspoon, Willie Nelson and Kevin Costner.