The Duchess of Cambridge's sister, Pippa Middleton, announced her pregnancy in a grocery store. To be fair, it's not as if Pippa stood in the middle of the produce aisle, holding a cantaloupe to show how far along she is. But she did let the world know she's expecting via her fitness column published in Waitrose Weekend, the free weekly carried at Waitrose, England's favorite upmarket grocery store.
That's right. You can now keep up with royal news and the summer's healthiest recipes while you wait at the checkout counter.
In the article she penned, the 34-year-old revealed that keeping the news a secret has been hard. She also said she's past the first trimester and didn't experience the same morning sickness her older sister, Kate Middleton, dealt with.
The Duchess of Cambridge suffered from hyperemesis gravidarum throughout her three pregnancies, which meant she had to miss many official events. The debilitating condition causes extreme morning sickness, and because of it, the Duchess was forced to skip Prince George's stressful first day of school. Thankfully, Prince William was there to see him off.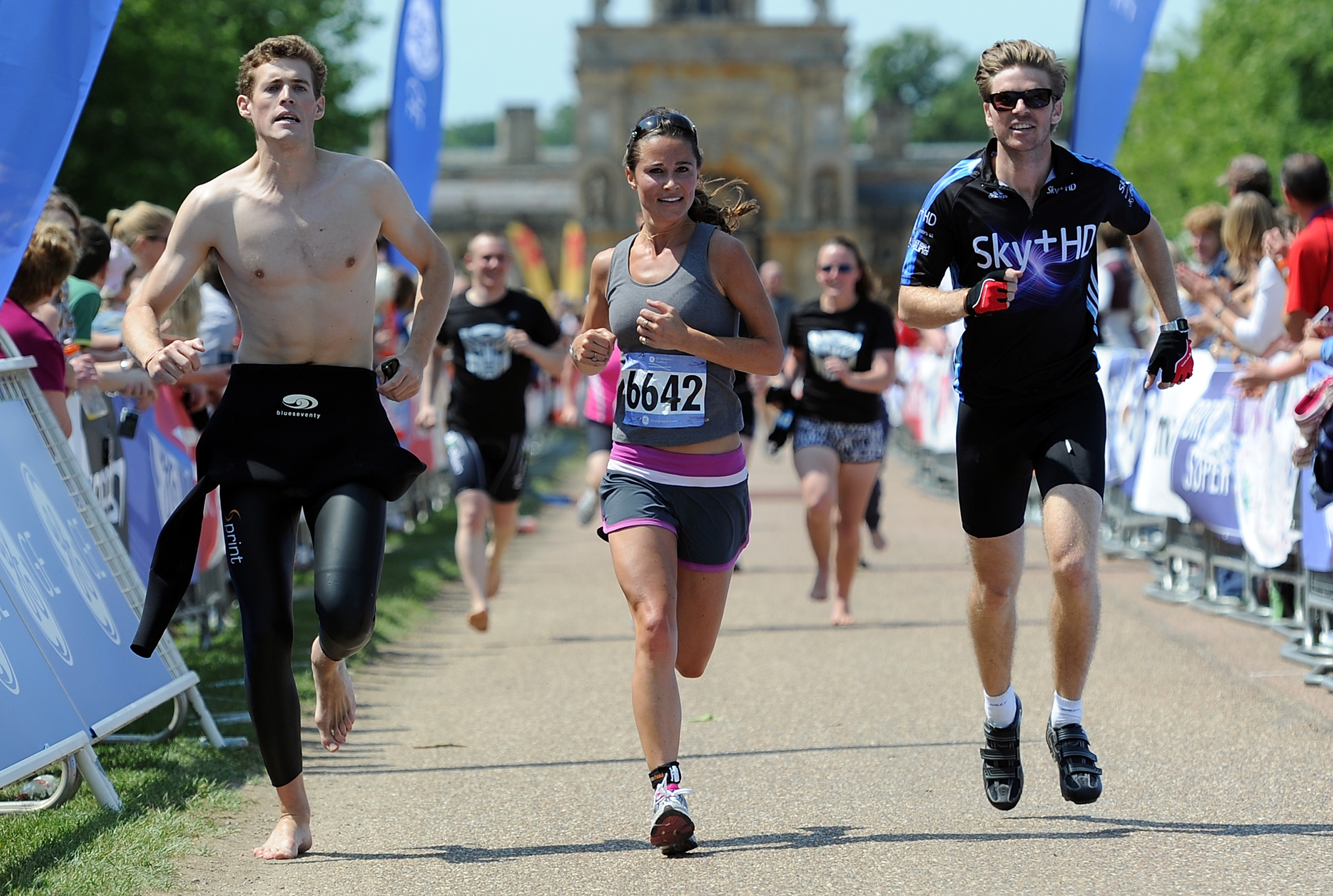 "I've noticed my body change but through exercise I feel it's being strengthened," Pips wrote for the magazine. She regularly details her exercise routine for them, including her intensive 10-week toning program, which is easier than you'd think. You can start by "powering up your walk" by pulling in your bellybutton, walking up stairs on your heels, or driving your arms back and forth rapidly. Pips also suggests tricep dips, diamond push-ups and deadlifts. She ends with a full-body bootcamp that includes jumping rope, bench dips and incline push-ups. 
Middleton married hedge fund manager James Matthews in May 2017, in a wedding where Prince George notoriously experienced a meltdown. Although it wasn't technically a royal wedding, her husband's father does hold the title Laird of Glen Afric. Matthews will one day inherit the title, making Middleton the Lady of Glen Afric. The family purchased a 10,000-acre Scottish estate in 2008, that came with a castle and their new names.
Unfortunately, the article isn't yet available online, so you'll have to head to an actual Waitrose grocery store if you're interested in trying her pregnancy workout. In the meantime, let's hope Pips starts a fitness Instagram to take her workouts worldwide. Luckily, @ladyofglenafric isn't taken.