Even though Pippa Middleton isn't a true part of the British monarchy on her own, she's managed to get a moment in the spotlight at not one, but two royal weddings. Her Alexander McQueen gown at her sister Kate Middleton's nuptials inspired an entire Twitter account dedicated to a certain body part, and when Prince Harry and Meghan Markle tied the knot, Pippa was again the focus of a media storm as eagle-eyed observers debated whether or not the younger Middleton sister, this time in a more demure floral frock, was pregnant. Middleton later confirmed the news in a fitness column published in grocery weekly Waitrose Weekend.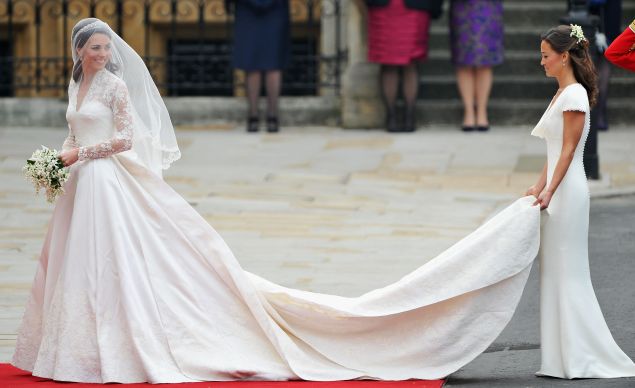 Of course, Middleton's own wedding to James Matthews was covered so extensively that it may as well have been a regal affair.
So it was fitting that, in the months leading up to Pippa walking down the aisle, it came out that she might receive a title of her own. And if a former Suits actress and onetime Deal or No Deal briefcase girl gets to be the Duchess of Sussex, it's not too far fetched for an English socialite and writer to gain a regal designation.
Middleton's husband, James Matthews, is heir to Glen Affric, a 10,000-acre estate in the Scottish Highlands. His father, David, purchased the property in 2008, technically making him the Laird of Glen Affric—as the eldest son, James should eventually receive this land and title, and that would make Pippa Lady of Glen Affric.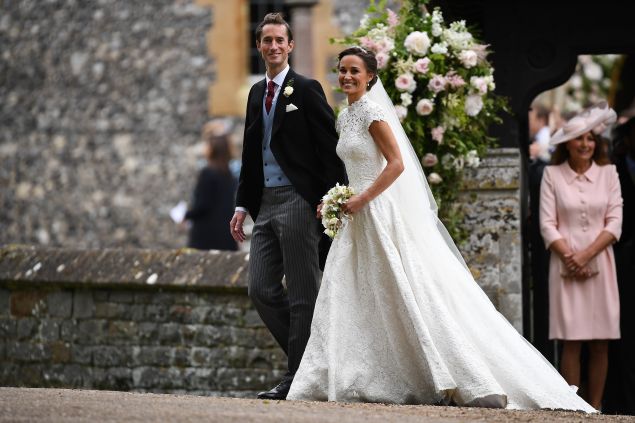 It turns out, however, that "laird" is more a description of land ownership rather than a royal title, according to Harper's Bazaar and also Wikipedia. It's a term applied to the owner of a Scottish estate, mostly by those who are living and working on it. In slightly more complex words, it's a Scottish feudal barony as opposed to a peerage, the latter of which is either inherited or given by a monarch—think earl, baron and duke.
Moreover, David Matthews isn't a traditional laird—he bought the land for commercial use, and renovated the entire property shortly after he bought it. It's now made up of multiple luxurious accommodations, including a lavish hotel lodge that guests can rent out. As chic as that is, it's possible he'll eventually sell the land instead of handing it down to his son, as he might if it had been in the Matthews family for centuries.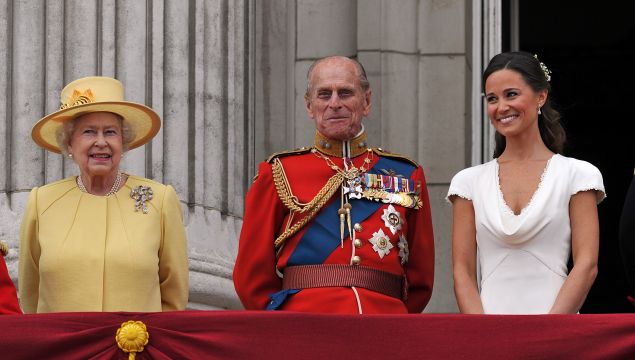 If and when Matthews does inherit Glen Affric, Pippa could use the title if she truly prefers, but the practice of calling the laird's wife "lady" disappeared after the 18th century, according to Royal Musings author Marlene Koenig. Wives now typically take on their husband's full name, and sadly Mrs. James Matthews just doesn't have the same ring to it as Lady of Glen Affric.
Maybe the Duchess of Cambridge should be the nicest big sister ever and chat with the Queen about gifting Pippa a truly royal stylization of her own. Imagine giving a regal title baby shower—it sounds like a far better present than any stork-covered onesie.