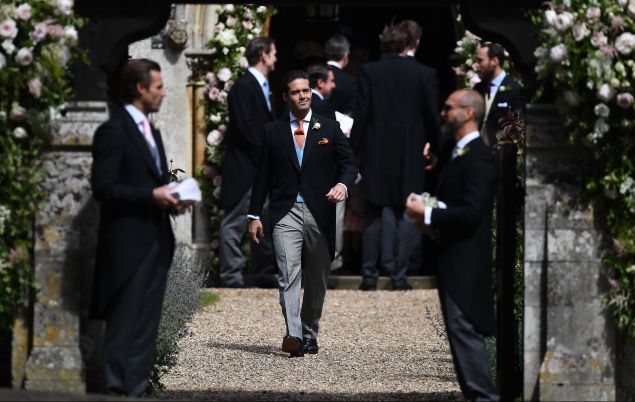 Pippa Middleton's brother-in-law, Spencer Matthews, isn't exactly regal; instead, he's a notorious reality television contestant. But he was still a way into the royal family…only as of last weekend, he's no longer eligible.
Matthews starred on the UK's fifth season of The Bachelor. That might elicit a "Who?" response stateside, but Matthews is quite the socialite in London. His brother is Middleton's husband, James Matthews, who's 14 years older than him.
Pip's BIL became infamous after appearing on the popular reality show Made In Chelsea in 2012. His dramatic antics and turbulent romantic relationships quickly became the stuff of tabloid fodder. Much like the short-lived engagements on the American franchise, his Bachelor romance did not last long. In fact, it ended abruptly after the winner of his season was captured kissing another reality TV star later that week. He then dated American royalty in the form of reality TV star Stephanie Pratt, best known for appearing on The Hills and being related to the show's breakout star, Spencer Pratt (remember Speidi?).
The former bachelor is now, unfortunately, off the market (in case you were hoping to squirm your way into the royal family that way since other options are dwindling). Matthews married the Irish multi-hyphenate model, DJ and TV presenter Vogue Williams over the weekend, two months before their baby is due.
Williams has an equally extensive reality television resume. Of course, the couple connected on reality TV, when they connected on a show called The Jump in 2017, which features famous folks attempting winter sports. It sounds extremely similar to The Bachelor Winter Games, only without Ashley I.
Before they met, the reality television starlet appeared on Dancing with the Stars and won Bear Grylls: Mission Survive in 2015. She beat Mike Tindall, who's married to Queen Elizabeth's eldest granddaughter, Zara Phillips. Williams also appeared on an Irish version of The Hills called Fade Street, which followed her as she worked at a magazine, learned how to act and began her DJ career. Matthews definitely has a type.
Williams was previously married to Westlife singer Brian McFadden until they divorced in 2017. McFadden's Irish boy band was most popular in the early aughts. He now also appears on reality TV, proving there's definitely a pattern.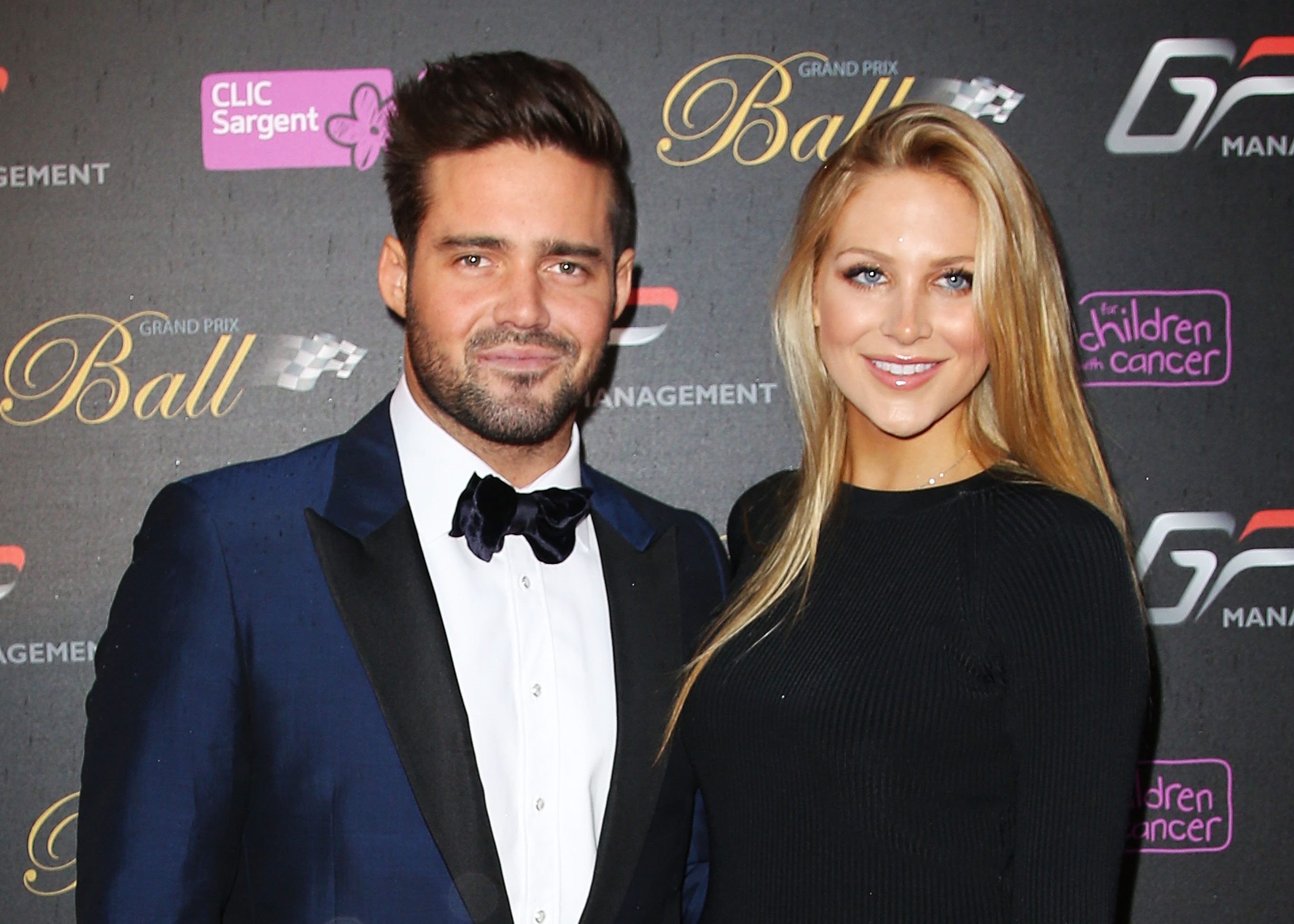 While Prince Harry and Meghan Markle were potentially honeymooning at this Irish estate, Matthews and Williams were spotted in Scotland tying the knot at his family's 10,000-acre estate in Glen Affric. If that home sounds familiar, it might be because it came with the Lady of Glen Afric title Pippa Middleton will inherit one day.
It was an extremely private affair, but Pip's husband was the Best Man, and her brother James Middleton appeared at the nuptials and delivered a reading. It makes sense James participated since he's a fellow party boy, just like Matthews before he tied the knot. The surprise wedding was only six months after they got engaged after a performance of The Lion King in London.
Unlike real royals, both Vogue and Spencer are on Instagram so you can keep up with their travels (and watch them DJ together, which is not an option for other extended Middleton family members). Maybe you'll even catch a glimpse of Pippa enjoying Glen Affric with Williams by her side.