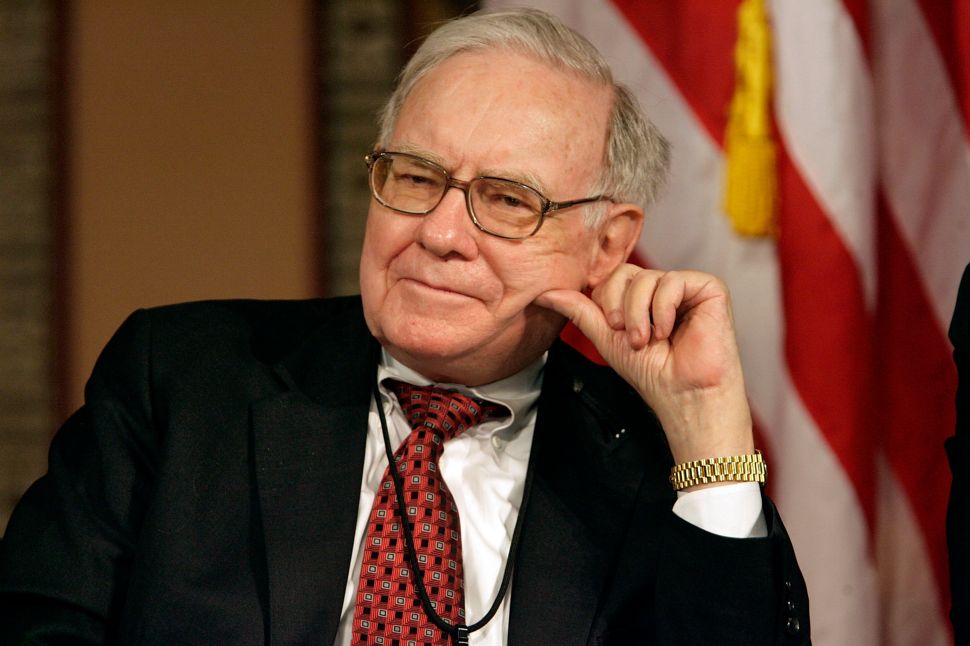 An anonymous buyer on eBay just paid $3.3 million for a lunch with billionaire investor Warren Buffett.
Every year, the Glide Memorial Church, a San Francisco-based nonprofit, puts up an auction for the "Power Lunch" with the 87-year-old CEO of Berkshire Hathaway on eBay to raise funds for the organization's charitable causes.
This year's highly coveted Power Lunch was sold for almost 25 percent more than last year's and is the third highest since the event's inception in 2000. The record price for the Power Lunch to date was $3.46 million, paid by two anonymous bidders in 2016 and 2012 repectively.
The winner can bring up to seven friends to dine with the 87-year-old at the famous Smith & Wollensky Steakhouse in New York, which has hosted the event since 2004.
This year's auction, which was open to pre-approved bidders only (you had to call eBay to prove that you were eligible), started at $25,000 on May 27. Six bidders placed a total of 136 bids, according to the auction's bidding history on eBay.
Unlike regular auctions on the platform, eBay doesn't charge a commission fee on the final price, a company spokesperson told Observer.
All the funds will be distributed by Glide, which Buffett's late wife Susan Buffett had a close relationship with, to support poverty alleviation and justice causes in the San Francisco area.
"We are overjoyed with the results of this year's auction. The money raised will provide direct support to help the disenfranchised transform their lives. As the need for Glide's services continues to grow, this money allows Glide to remain a driving force for racial and economic equity in San Francisco and beyond," Karen Hanrahan, Glide President and CEO, said in a statement.