"What does Prince Harry do all day?" you might wonder, imagining the young royal drinking tea and eating crumpets. Of course, he surely enjoys tea time with Granny, but he also devotes time to planning and hosting the Invictus Games, a Paralympic-style competition for wounded and recovering service members.
And although Prince Harry is potentially honeymooning with his new wife, Meghan Markle, he's not letting that slow him down from preparing for the next two Invictus Games. Prince Harry took time out of his busy honeymoon schedule to announce that the Invictus Games are heading to The Hague, so book your ticket to the Netherlands now…for 2020. He announced the 2020 Games by issuing a press release mid-honeymoon, complete with an inspiring video.
Of course, if you want to mingle with the royal and his Suits star wife before 2020, you can always make it to this year's Games, which are happening in Sydney this October. Simply decide which locale you'd rather visit. For the 2018 Games, Prince Harry and Markle are highly likely to stay and tour Australia during their visit.
It's probable that Prince Harry will also visit the Netherlands this summer to help launch the event. "A city transformed, The Hague inspired a nation. So too, we believe the 2020 Invictus Games will act as an inspiration to competitors and those attending or watching at home," Prince Harry said in the release.
The Games, which are international, happen every two years. The first one took place in 2014, as a way to support recovery and rehabilitation. Since then, they've occurred in London, Orlando and Toronto.
It's not just an appearance he makes; the Games are personal. Prince Harry first thought of starting the Invictus Games when serving as an officer in the British Army on the frontlines. Once the British press found out where he was, Prince Harry was forced to leave so he wouldn't put his fellow soldiers in danger.
On the flight home, Prince Harry saw injured soldiers and a casket, and began brainstorming a way to celebrate these injured servicemen and women's sacrifices. He visited the American Warrior Games in 2013 for inspiration.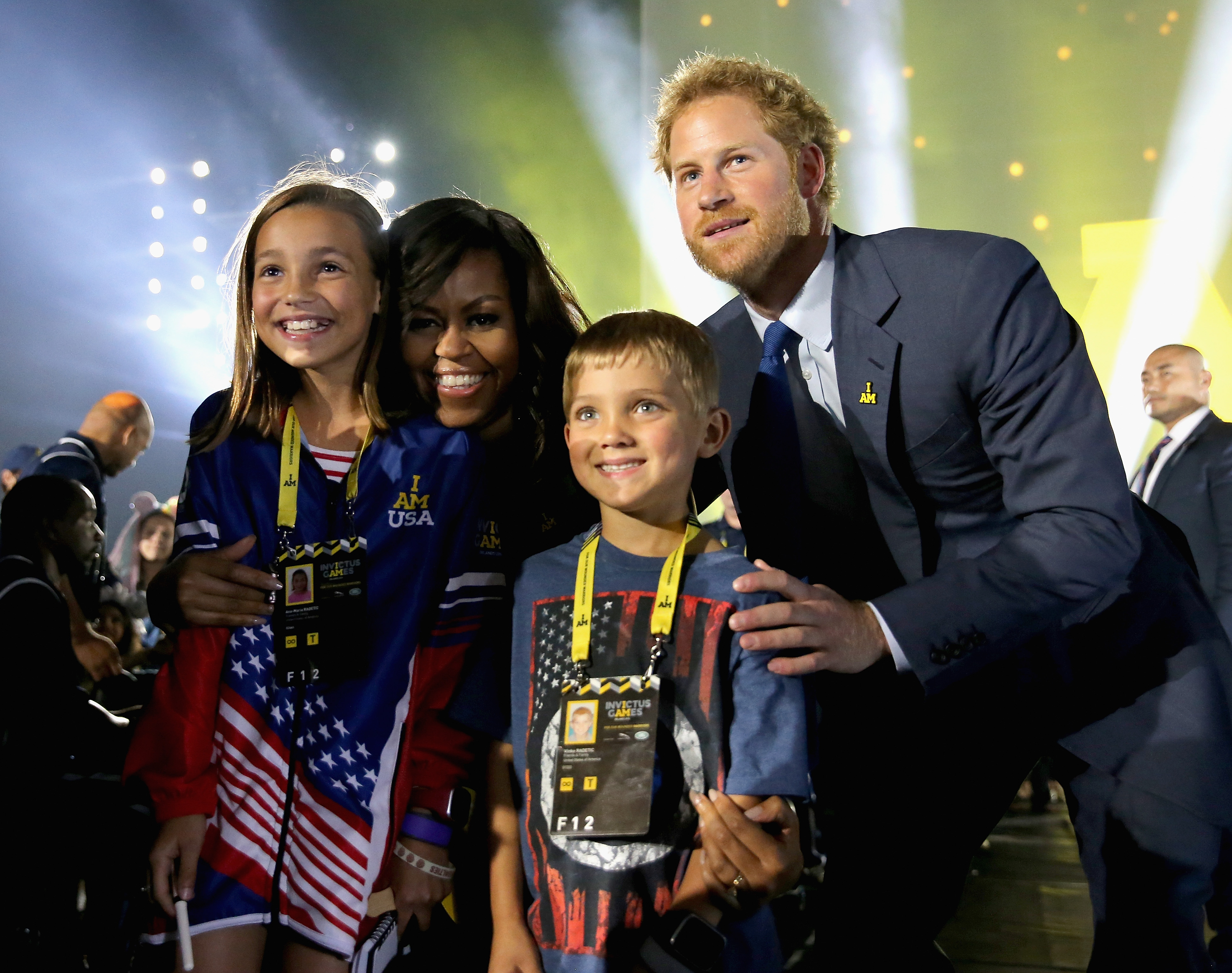 And Prince Harry is more than the patron, he's highly involved. At the 2017 Games, he watched the athletes play and met with them personally. He was famously spotted not exclusively with Markle, but also with a small child who stole his popcorn as he looked on in mock reproach, leading to rumors that he wanted children immediately.
Prince Harry made his first official appearance with his now-wife at the Games in 2017. Maybe this year, they'll announce something else…a pregnancy, perhaps? While that's wishful thinking on our part, there are going to be plenty of celebrity cameos. Michelle Obama, Bruce Springsteen, Bryan Adams and Justin Trudeau have all attended in the past.