Before Prince Harry and Meghan Markle's wedding, the pair requested that in lieu of gifts, well-wishers instead give a charitable donation. It was a nice gesture, of course, even though it meant no one was able to see a wedding registry that we hope would have included all the yoga pants, avocados and bandage wrap dresses that a former Suits actress could ever desire.
Anyway, because these are royals and people just can't help themselves, the newly dubbed Duke and Duchess and Sussex reportedly still received plenty of pricey presents, coming to a grand total of $9.3 million.
But the newlyweds then had to return it all, due to palace protocol and such. They can't be too upset, though, because they've decided to give themselves the nicest gift of all: a new country getaway. Prince Harry and Markle signed a two-year lease for an estate in Cotswolds, according to Us Weekly, which is just a 90-minute drive from London.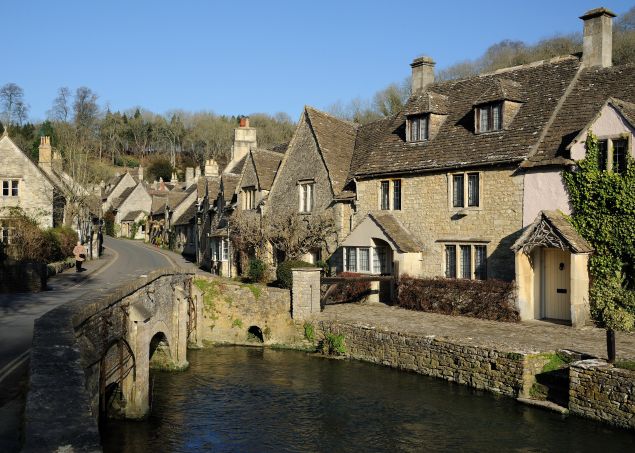 The house, WestfieldLarge, is located on the 4,000-acre Great Tew Estate, which is composed of a number of residential properties. They range from petite one-bedroom cottages to spacious, detached farmhouses, and we're going to assume Prince Harry and Markle opted for one of the larger abodes. Then again, it's not like they aren't used to smaller lodgings, as their current Kensington Palace home, Nottingham Cottage, is just two bedrooms. They're not going to be in Nott Cott for too long, though, as the couple is said to be moving into a 21-room residence next to Kate Middleton and Prince William in the near future. Both Nottingham Cottage and Apartment 1 may both be undergoing renovations at the moment, so this new retreat comes at an ideal time.
Maybe the redheaded prince and erstwhile television actress will head out there this weekend, as they still haven't departed for their mysterious honeymoon.
Prince Harry and Markle are already familiar with the area of their new home, as they spent the weekend prior to their nuptials there. It's also where Markle had her bachelorette party—excuse me, hen do—back in March. In a less than original turn of events, the ex-lifestyle blogger opted for a spa trip at the exclusive members-only Soho Farmhouse, which occupies 100 acres of the property, instead of an alcohol-filled last hoorah back in March.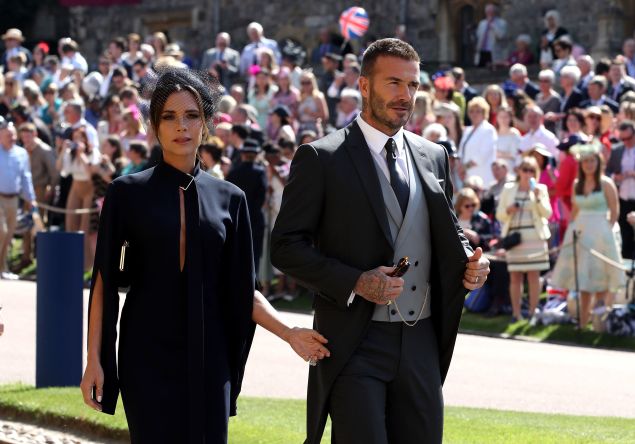 Plus, the Duke and Duchess of Sussex are well-acquainted with the neighbors, as David and Victoria Beckham also own a country home at the Great Tew Estate. While the Spice Girls reunion we were all rooting for unfortunately didn't come to fruition at the royal wedding, Markle and the pop star-turned-fashion designer are apparently good friends, and Victoria is helping her curate a true princess wardrobe. Hopefully, Posh Spice's proximity will stop any messy buns and emoji hats.
Leasing a home on non-royal grounds is a different route than the Duke and Duchess of Cambridge took after tying the knot, as Queen Elizabeth gave them Amner Hall at Sandringham. But don't worry, it's not like Her Majesty forgot about her redheaded grandson. The Queen is likely to give the Duke and Duchess of Sussex a home, rumored to be York Cottage, in the next few years. Perhaps Prince Harry and Markle will show their appreciation by displaying plenty of photographs of the Queen at their new address, just like the monarch does for them at Buckingham Palace.