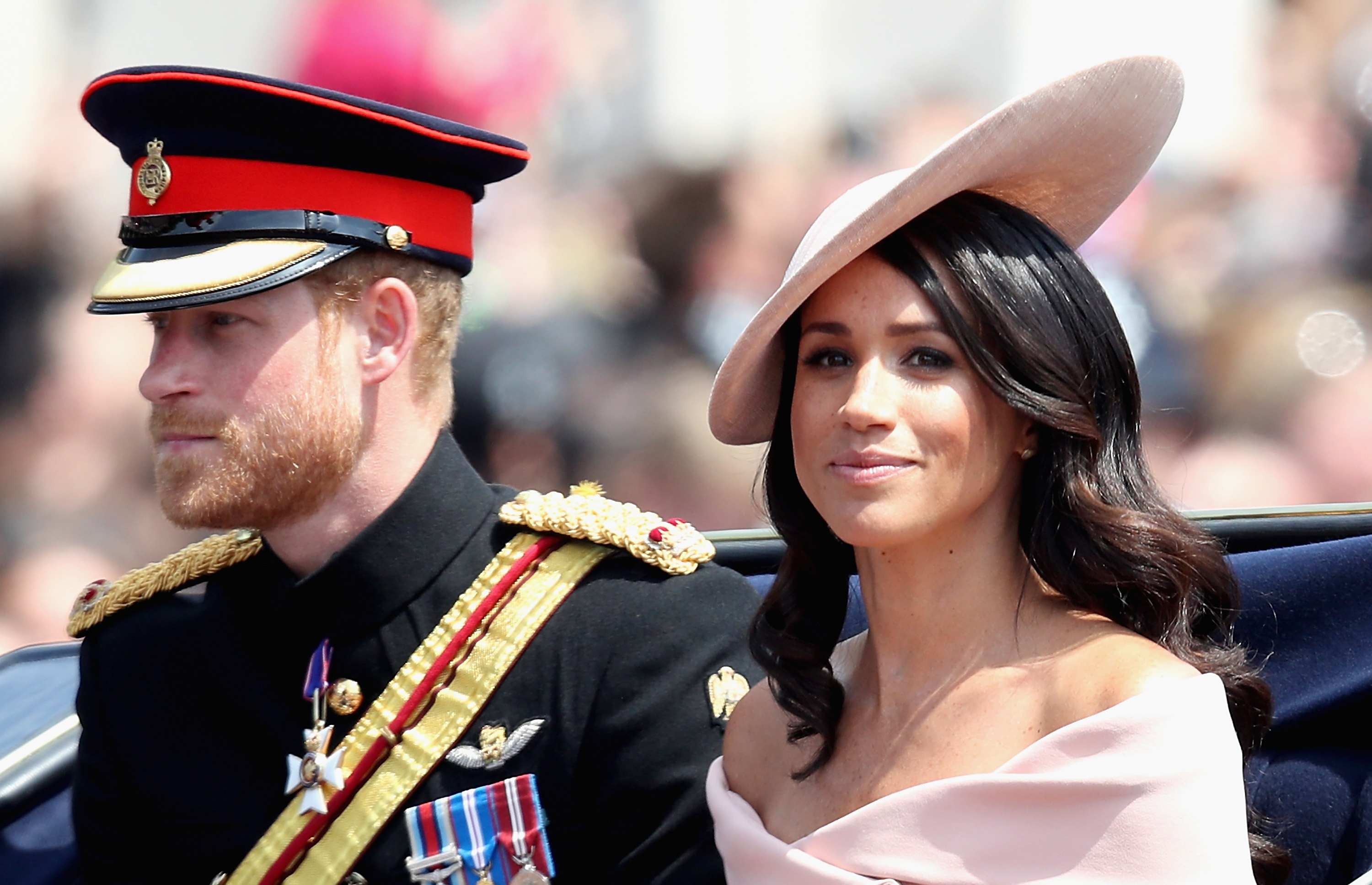 Rumor has it that Prince Harry has been advising Meghan Markle on how to act royal since they first announced their engagement.
After all, there are lots of official etiquette lessons to learn (she's reportedly undergoing six months of Duchess training), including who she has to curtsy to (the blood princesses top the list), what she can wear (bare shoulders are surprisingly controversial) and the political issues she can publicly discuss. Markle's new life is like The Princess Diaries IRL, only her hair is already perfect (except for when it's in a messy bun).
At the Trooping the Colour over the weekend, the newly-named Duchess of Sussex attended with the rest of the royal family to belatedly celebrate Queen Elizabeth's birthday. But unlike the rest of the royals who were born into a lifetime of luxury and now exactly what to do while at the palace, Markle received specific instructions from her new husband.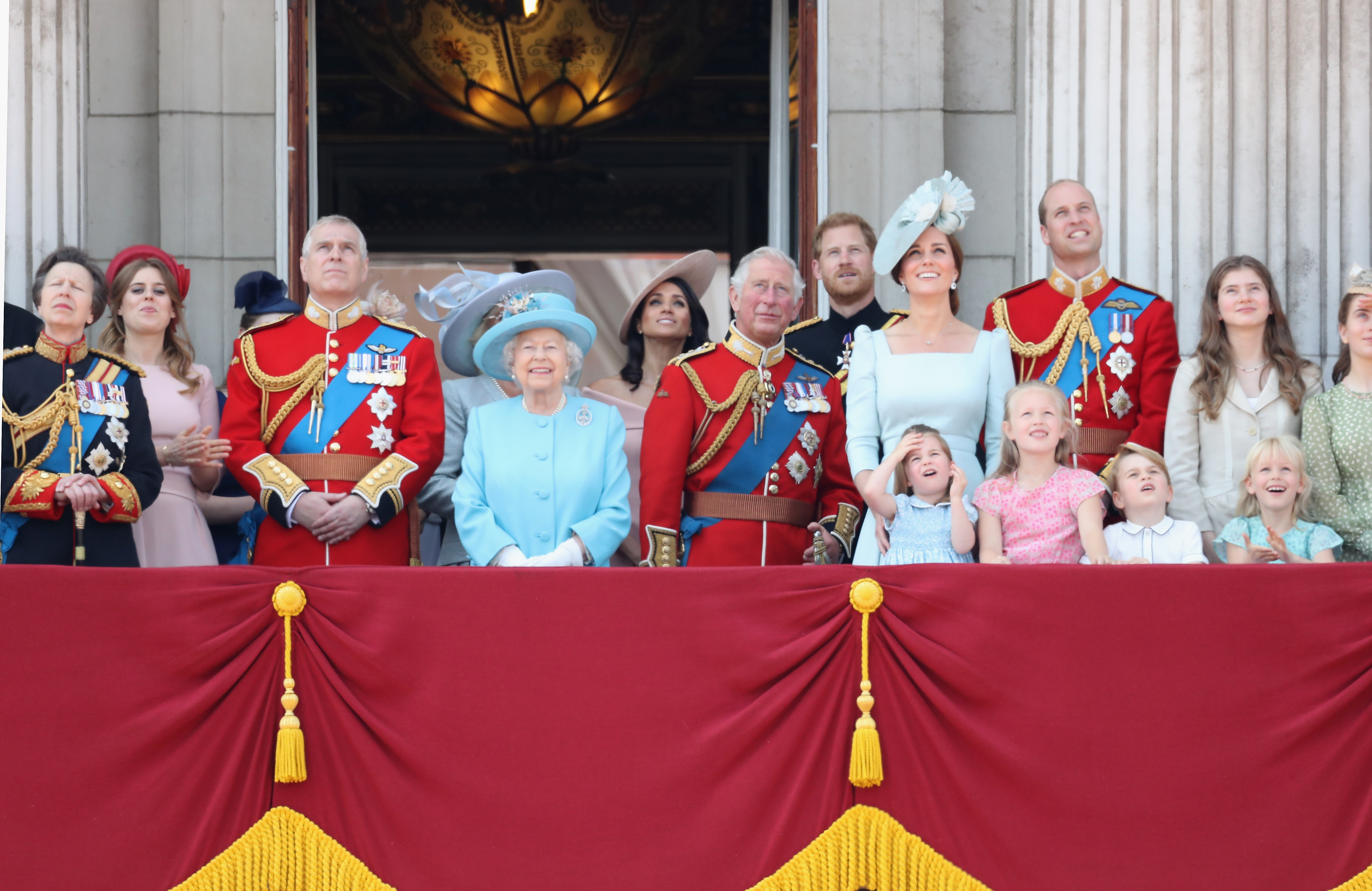 There were a few memorable exchanges during Trooping the Colour, including when Queen Elizabeth's great-granddaughter Savannah Phillips aggressively shushed her cousin, Prince George, as he sang during the national anthem. And all eyes were on Princess Charlotte after she took a tumble. But the most intriguing conversation occurred so quietly the public almost missed it completely.
After a thorough investigation, lip readers found that Markle asked Prince Harry if she should curtsy, whispering, "Do it?" before Prince Harry answered, "Yes." Later on, he asked if she was okay, and she replied, "Yeah, are you?" showing that royals are regular, just like the rest of us.
After the Duchess explained she was nervous, Prince Harry told her what happens next in the ceremony, which takes place while the royals watch on the balcony of Buckingham Palace. He even pointed out where the cameras were snapping so she could prepare her best angles for photographs. It's a pity she no longer has an Instagram to post them.
During the annual event, 1,400 guardsmen and cavalry parade to mark the birthday of the leader. Trooping the Colour has been performed since King Charles II reigned in the 1600s, but this might be the most eventful one ever.