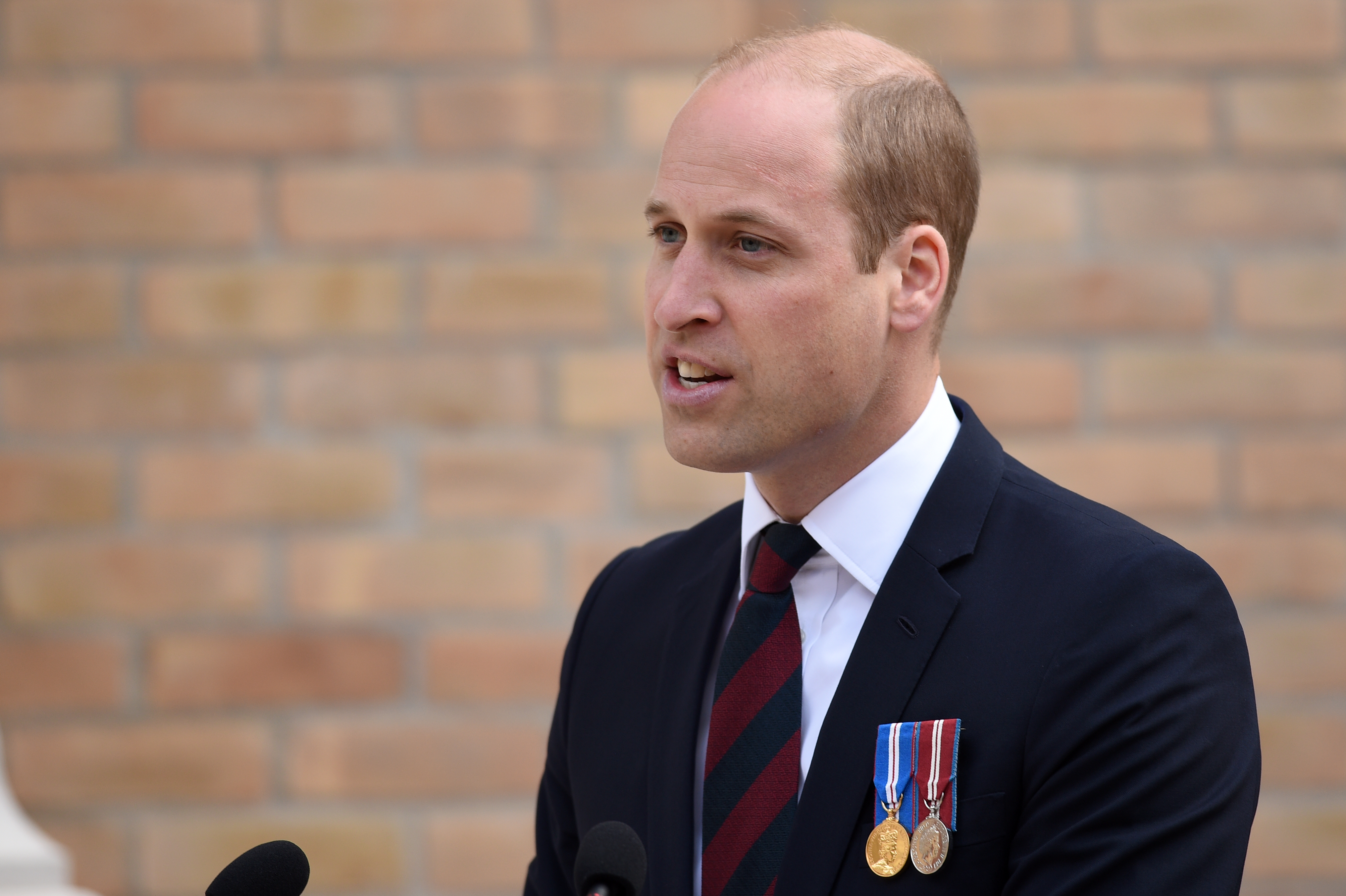 Prince William is celebrating his 36th birthday today in a less than memorable way.
As far as we know, Kate Middleton has yet to gift him another helicopter and no photos of sassy Prince George elbows deep in birthday cake have emerged. Instead, Wills is spending the day with Prime Minister Theresa May. But we have a few ways to spice up his celebration…and they all involve embracing a new hairstyle.
The father of three received a haircut earlier this year to combat his thinning hair. But England's future king deserves better than a half bald head. Here are some suggestions for far more inventive ways to disguise his new 'do, from elaborate Royal Ascot-worthy fascinators to Texas cowboy hats.
Queen Elizabeth's Favorite Crown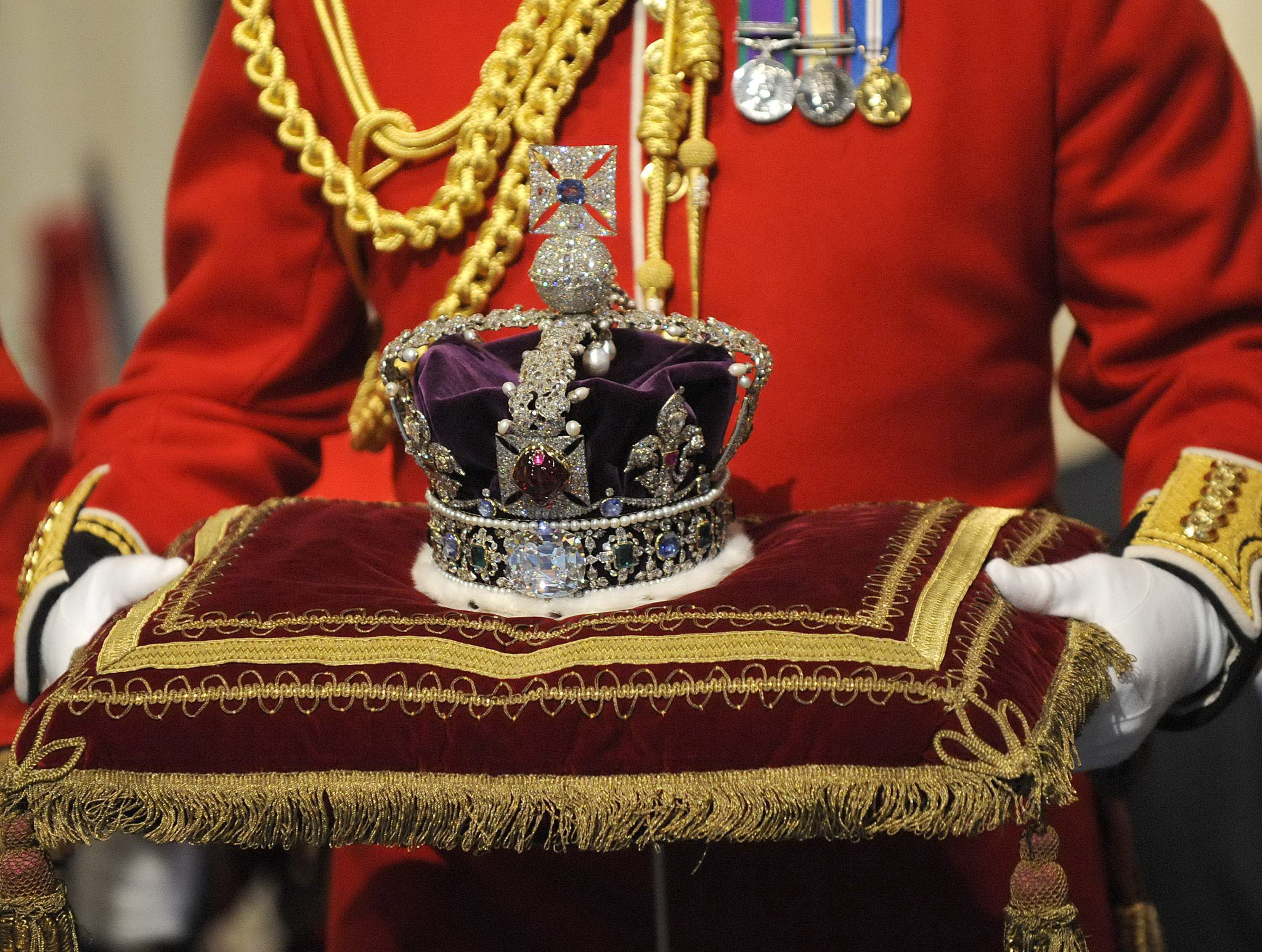 Prince William is going to be the King of England one day, so why not start his rule now? If Kate Middleton gets to don her best tiara(s) and Queen Elizabeth wears the Imperial State Crown when she opens Parliament, Wills deserves to have the most enormous crown in all the land, perched precociously on his bald spot.
The Best Royal Ascot Fascinators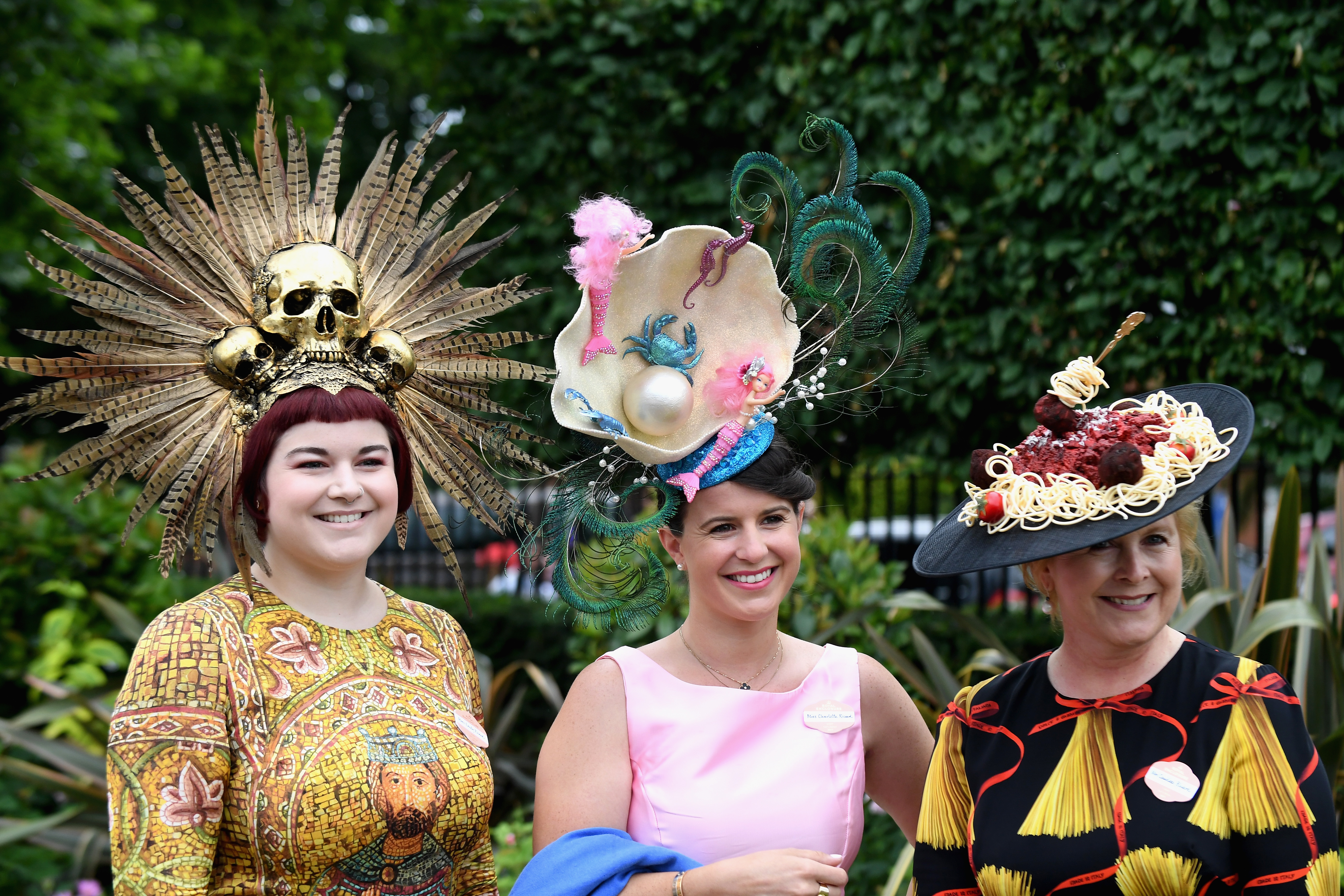 No one will even notice his hair if he dons one of the most intricate fascinators at the Royal Ascot. Luckily, he has multiple choices. He could opt for skulls, seashells or even spaghetti and meatballs. And since he's going to be the ruler of England, he can just take one off of a racegoers head and claim it as his own. That's British colonialism at its finest.
This Cowboy Hat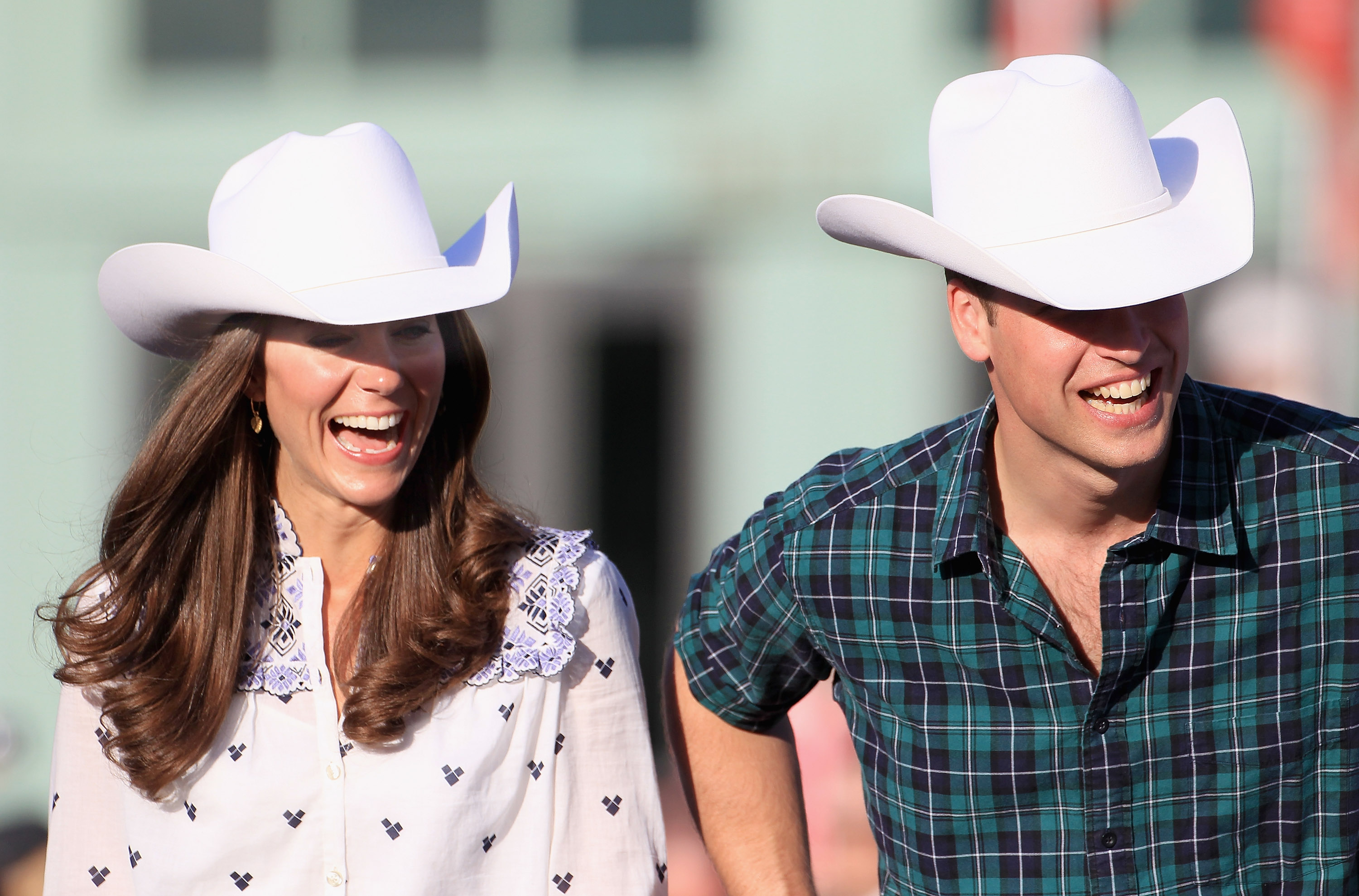 Sure, Prince William has literally worn many hats, from top hats at regal events to military hats during his army days. But he seemed happiest in the white cowboy hat above, doling out serious Westworld vibes with his wife by his side. Surprisingly, Wills didn't don this hat in Texas; instead, he was in Calgary, Canada watching a rodeo demonstration.
Jared Leto Inspired Faux Man Bun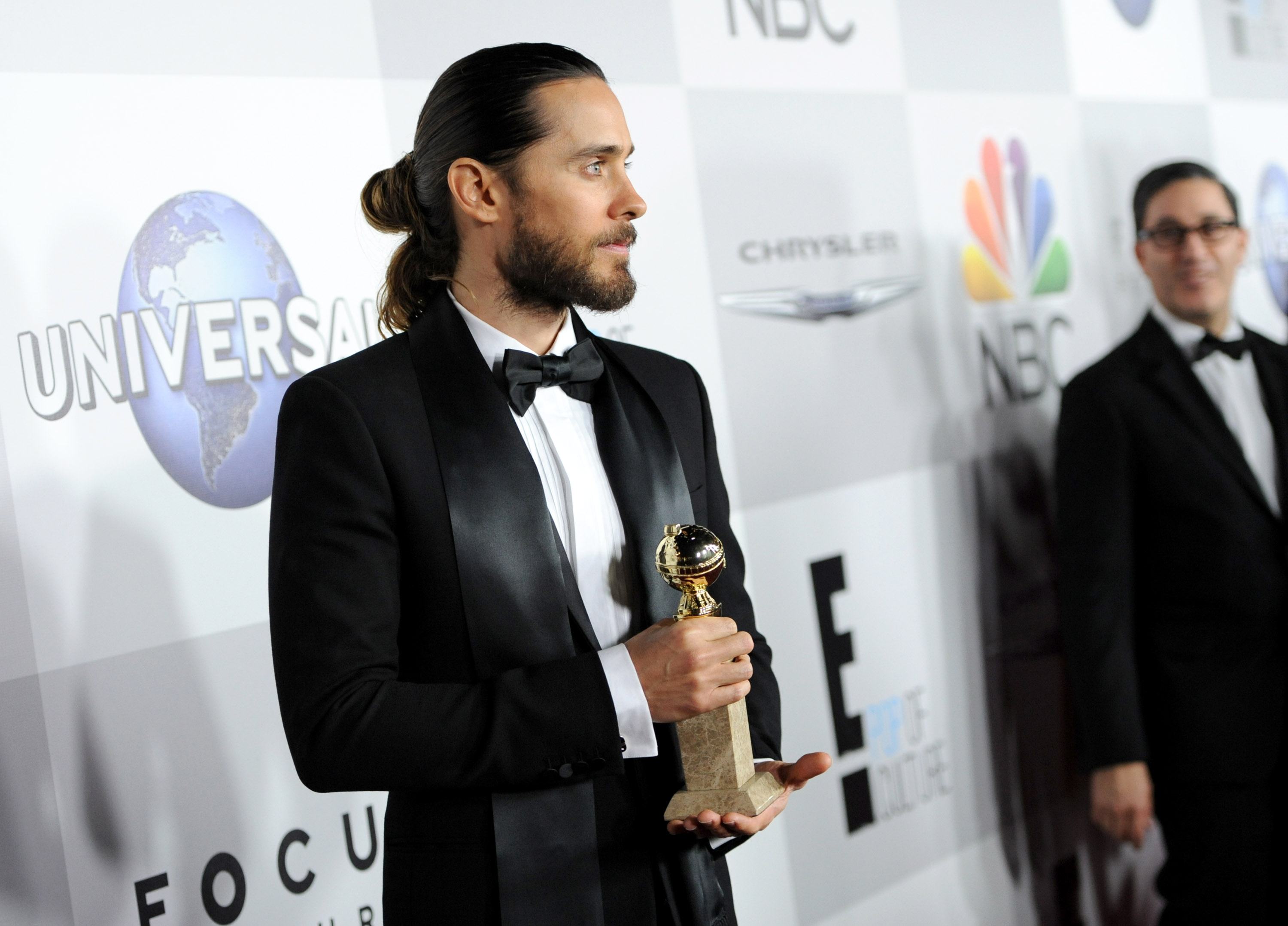 We would never rudely suggest that the prince should grow his own man bun. The trend might be over, but he can still participate this summer by buying this platinum blonde instant clip-on. It's not very regal, but he's not the king yet but he still has time to experiment with fashion. What better way to start than with a hipster hairstyle that isn't permanent?
Go Bald Or Go Home 
Of course, he could always just buzz the whole thing. It's time for Wills to go full Vin Diesel.