Princess Eugenie is most famous for her extensive fascinator collection—but lately, especially in the days leading up to her wedding, her bonnets have been downright basic.
Even at the Duke and Duchess of Sussex's wedding, she didn't wear an enormous, elaborate hat like everyone thought she (and her sister, Princess Beatrice) would. While the Hollywood royalty in attendance opted for their British best, she popped on a pale pillbox hat that looked like it was part of a Jackie O costume.
Their persistent lack of fascinating fascinators might be because of the cyberbullying they experienced after their looks at the Duke and Duchess of Cambridge's ceremony. Instead of Princess Eugenie's usual elaborate headpieces, which make her look like she's auditioning to play an evil stepsister in Cinderella, she's toned her iconic headgear all the way down. But today, on the third day of the Royal Ascot, the princess debuted a hat worthy of her personal millinery collection.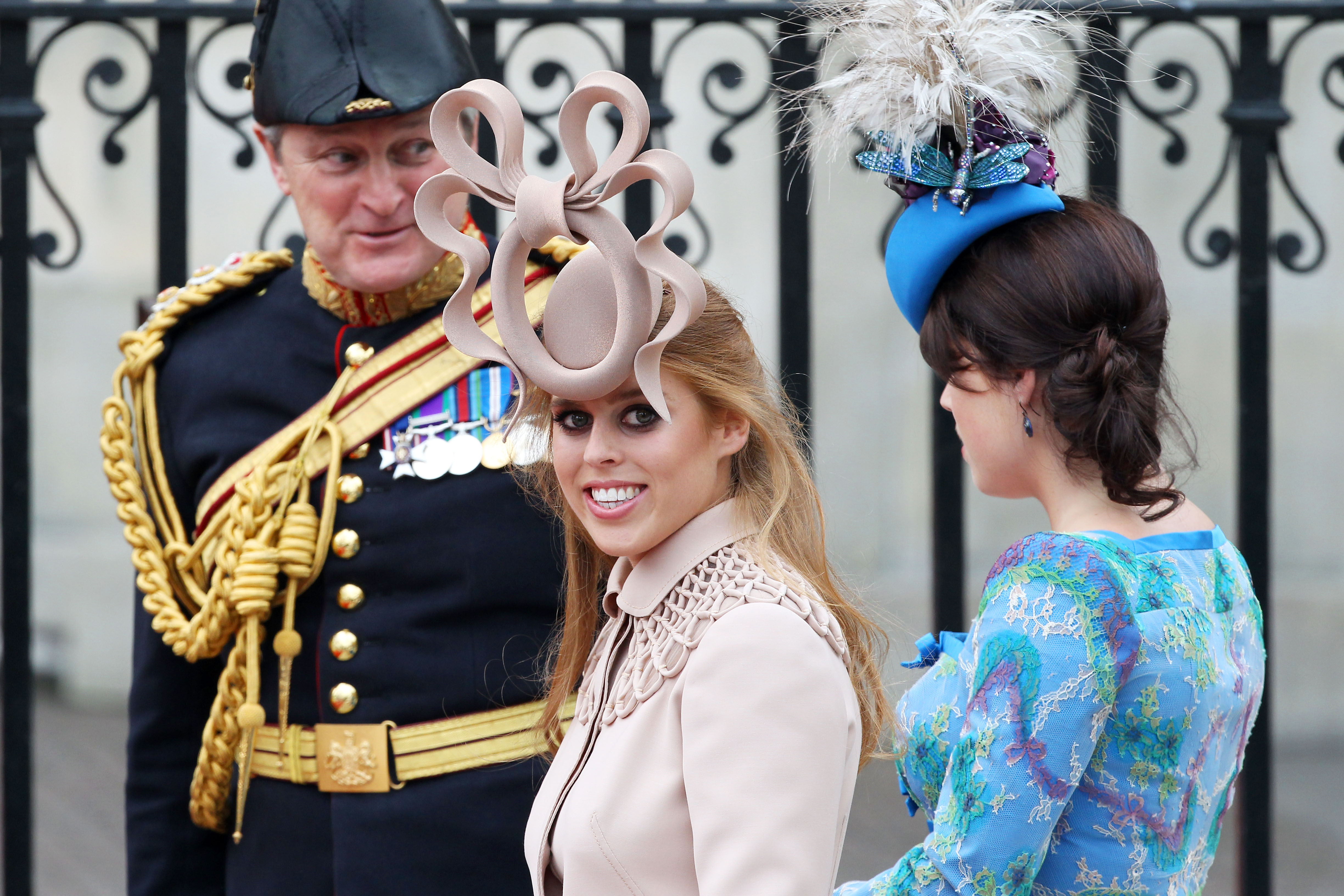 She paired her black and white floral Erdem dress (the brand is a favorite with young royals, and they were even rumored to be designing Markle's gown at one point) with a wide-brimmed, floral encrusted, peekaboo hat by Sally-Ann Provan, a milliner in Edinburgh, Scotland. The NAEVA boater hat retails for about $850 and is completely customizable, so consider asking for one for the holidays now. The saucer shape, which looks like a frisbee gone berserk, has been popular in recent days.
Princess Eugenie arrived with her sister Princess Beatrice, who wore a normal hat, at least as far as she's concerned (she's the one who opted for a truly insane one that looked like a millennial pink upside down octopus for her cousin Prince William's wedding). The sisters traveled to the horse race with their aunt, Princess Anne, and her husband, Vice Admiral Sir Tim Laurence.